The Bone and Bowl is officially open for business on the corner of Salt Street and Athlete's Way, right now to London Drugs and across the street from Creekside Rec Centre! Self described as "an upscale, friendly and convenient pet store that goes beyond your average shopping experience", it's a place where everybody brings their cats and dogs for treats, food, and anything they need.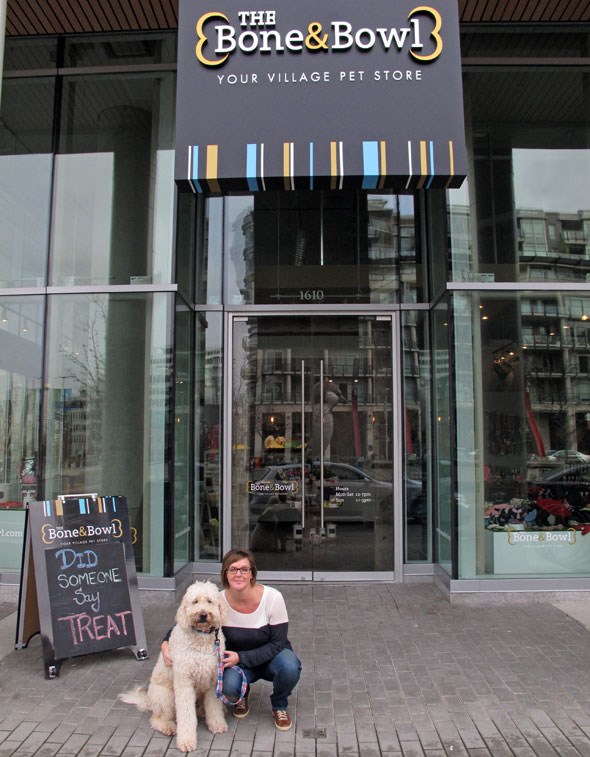 The business was started by one of my neighbours (whom I actually knew before I moved into the Village!), Betsy Cooper. She believes that "it's the pets in this area that have truly transformed this neighbourhood into a community", and I can't argue that they're a big part of what brings neighbours together around here. She's pictured above with Archie, one of a few Labradoodles who call the neighbourhood home.
If you've got a cat or a dog, The Bone and Bowl have got pretty much everything you could hope for. Food...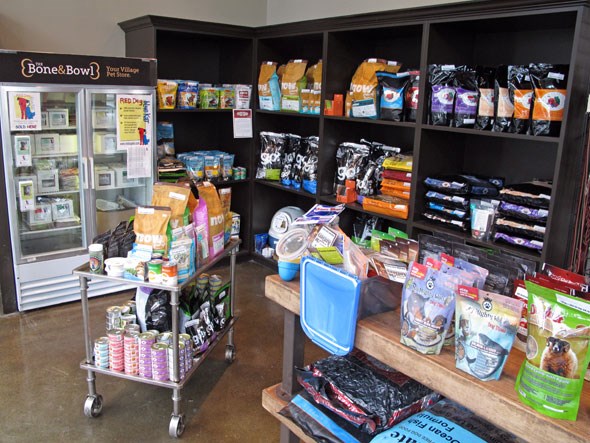 Beds...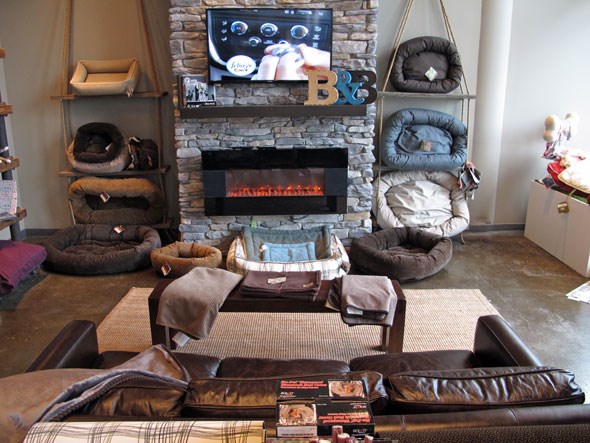 Leashes, harnesses and toys...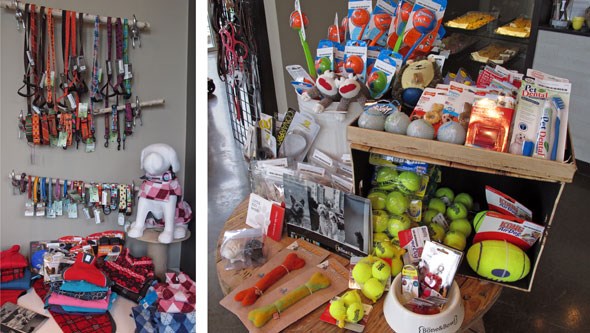 Bowls and gifts...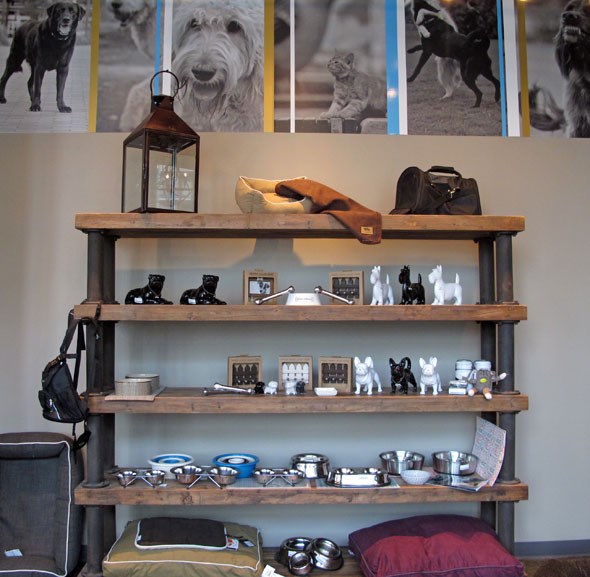 Stuff to keep your beasts clean...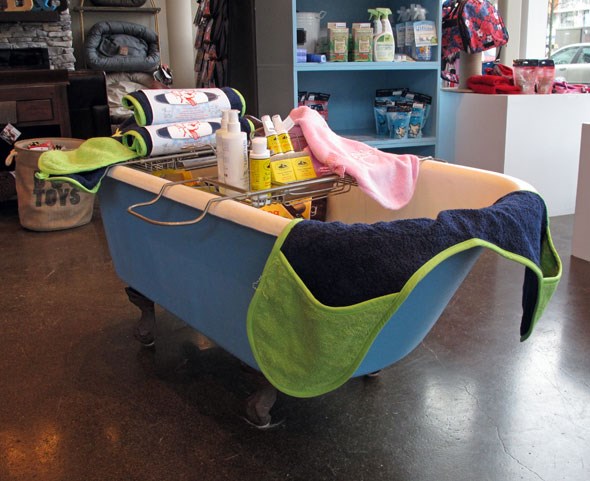 And, of course, locally produced healthy TREATS!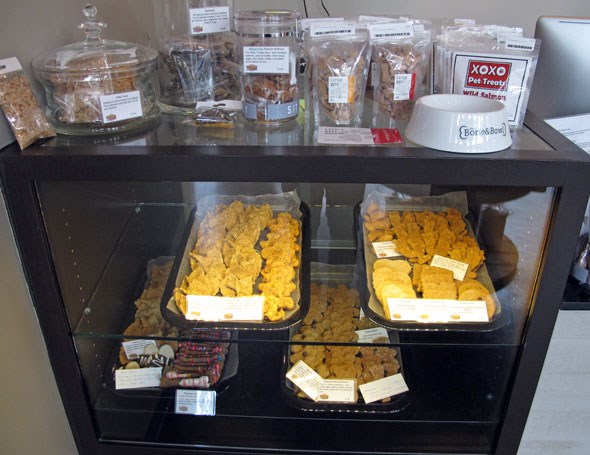 Learn more at boneandbowl.com and the next time you find yourself in the Village, pop in!
Learn more about The Village at TheVillageOnFalseCreek.com and stay tuned each week as I expose the unique qualities of our new community.