Have you ever wondered how much that swanky house you always drive past on your way home from work costs?
In addition to Canada's highest real estate prices, a recent report found that the City of Vancouver also has the highest rental prices. What's more, one-bedroom apartment prices have increased a jaw-dropping 18.12 per cent year-over-year.
Now, locals looking to rent an apartment in the city can expect to pay an average of $2,334 for a one-bedroom and $3,324 for a two-bedroom.
As individual properties increase in price, many Vancouver neighbourhoods they are located have appreciated in value. To find out how much a specific home is worth, however, locals can use a free online tool to find its current market value.
A tech-enabled real estate brokerage called Properly has launched an online tool called Instant Estimate. The technology allows locals to find out the current market value of any home and not just ones that are listed for sale.
Properly compared the sold prices of homes that were bought in the Greater Vancouver Region from July to December 2020 (when real estate activity was most active that year) with their current "instant estimate" to determine which ones have appreciated throughout the coronavirus pandemic, too.
The company also listed the top 10 Vancouver neighbourhoods that have appreciated in value the most since the start of the pandemic.
Neighbourhoods that saw the most home value appreciation:
Hastings Sunrise - 36 per cent
South Vancouver - 35 per cent
Killarney - 34 per cent
Renfrew - 32 per cent
Knight - 31 per cent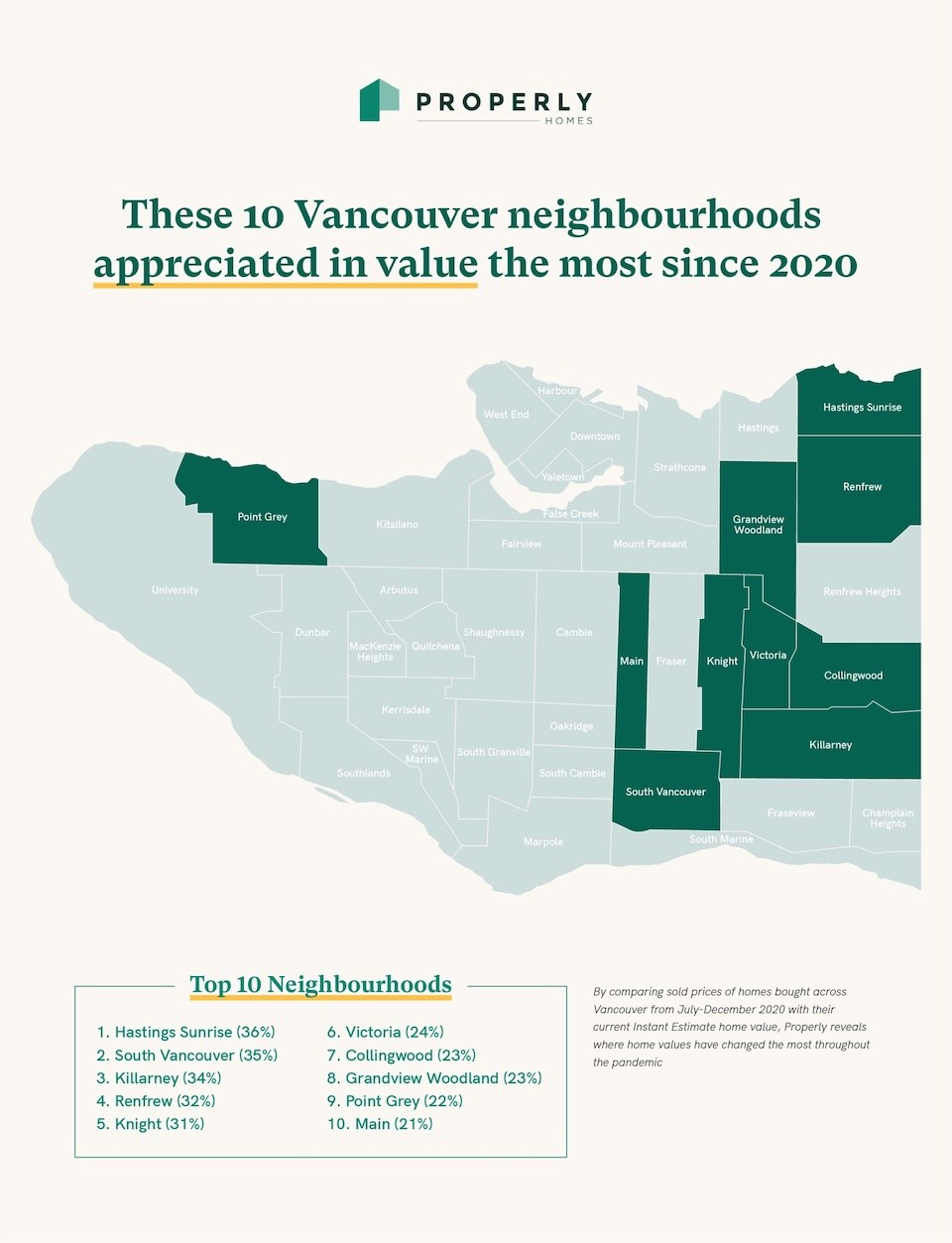 Properly notes: "Using our Instant Estimate technology (available for anyone to use who is curious about home values in Vancouver and the Fraser Valley), we found that home values in Vancouver, which includes locales like Hastings, South Vancouver, Killarney, Renfrew, and Kerrisdale, have risen by nearly 18% in the past two years. In 2020, the median sale price of a Vancouver-area home was roughly $920,000, compared to today's median Instant Estimate value of $1.4M."
Municipalities that saw the most home value appreciation:
Maple Ridge - 49 per cent
Squamish - 40 per cent
Ladner - 40 per cent
Pitt Meadows - 39 per cent
Port Coquitlam - 37 per cent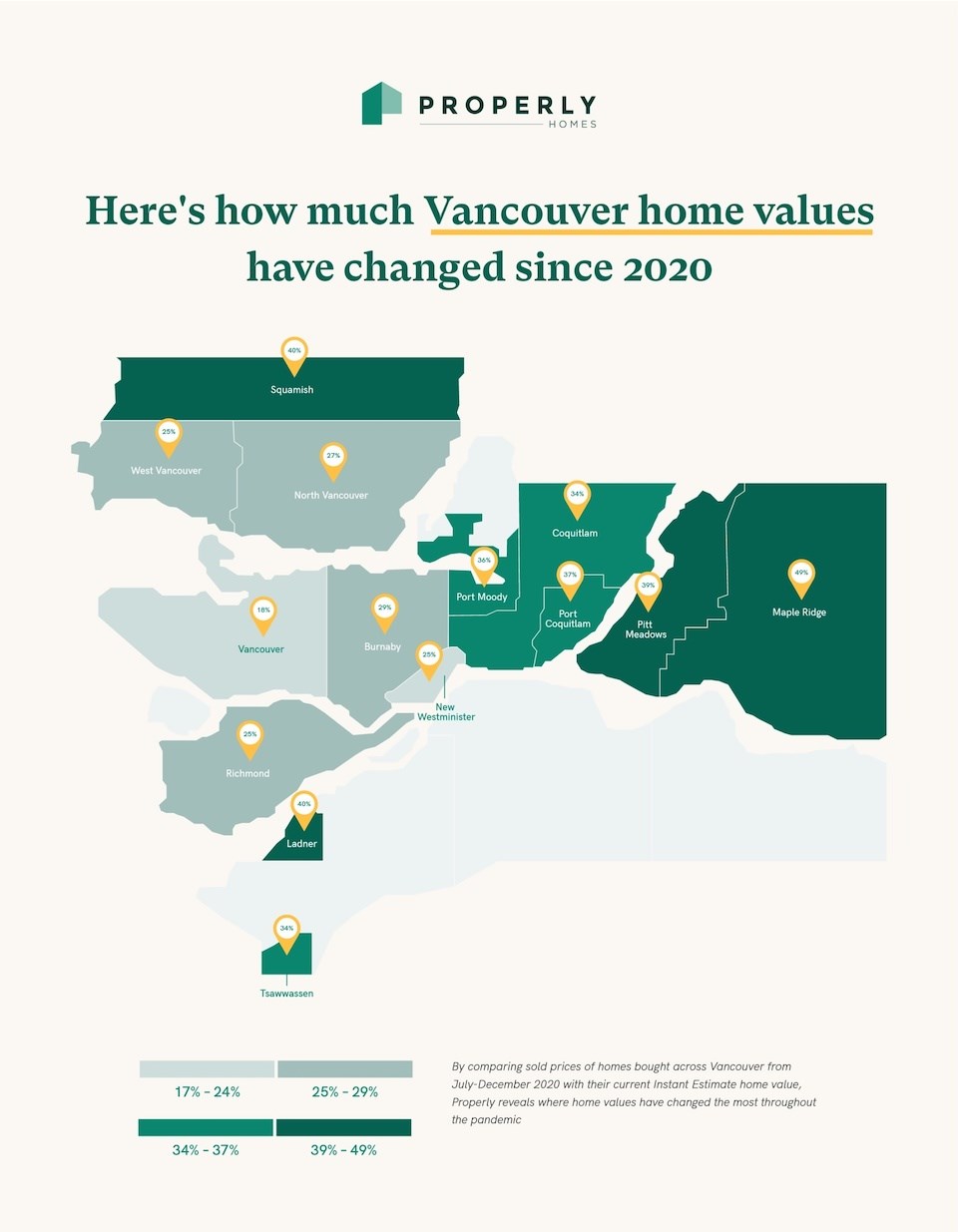 How do you create an account?
In order to view the value of a home, you need to create an account and log in. From there, simply insert an address (i.e., 1330 Hornby St #607, Vancouver, BC V6Z 1W5, Canada). In some cases, you won't need to create a login in order to view the current value.
Instant Estimate populates the home value
If your results don't immediately populate, click "Add home facts" to help generate your Instant Estimate
Powered by artificial intelligence, Instant Estimate factors in historical sold data, proximity to services, customized home facts, and other economic factors to let homeowners in greater Toronto, Vancouver and the Fraser Valley regions track the estimated market value of their homes.