The Woodwards building seems like it is almost done and there is a lot of activity there now. One if the highlights is Stan Douglas' Abbott & Corodva photograph that takes up almost a whole wall.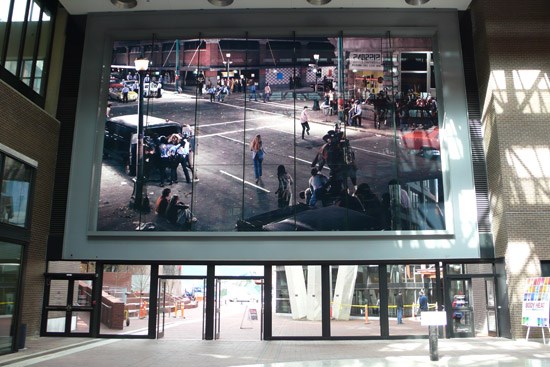 The Abbot & Cordova photo uses natural light and rich with color and detail even on hazy days.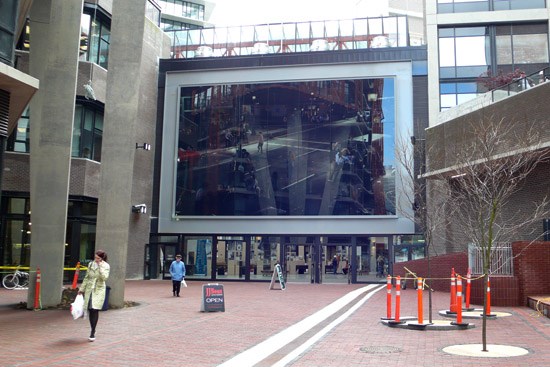 Stan Douglas' photo can be seen from out side of the Woodward's Building as well.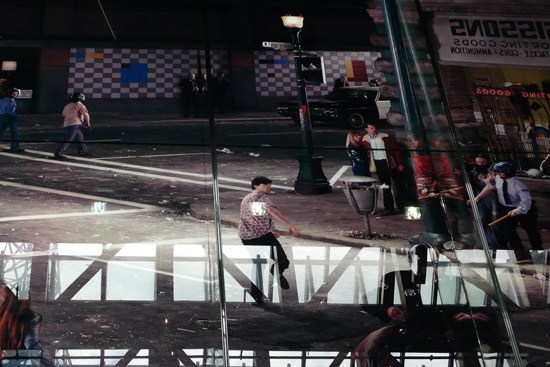 Lots of details to view.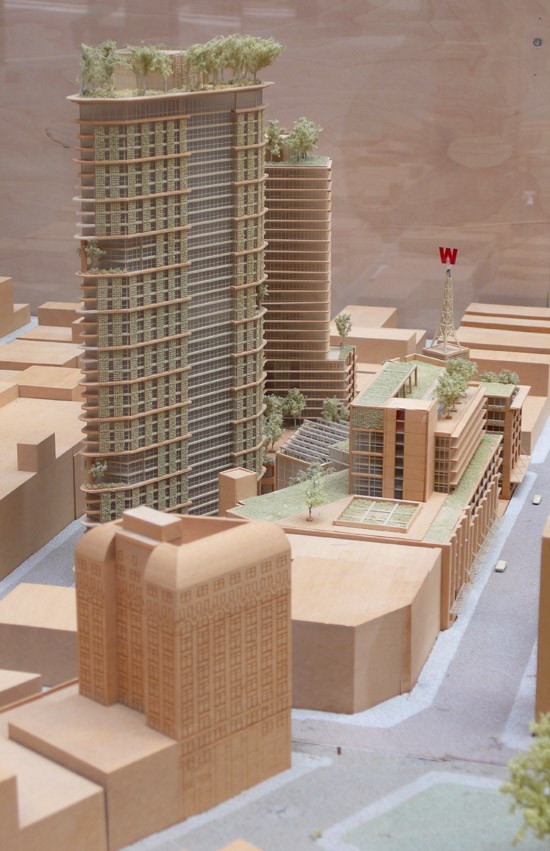 A Vancouverism display has scale models of a variety of projects and there is one of the Woodward's Building.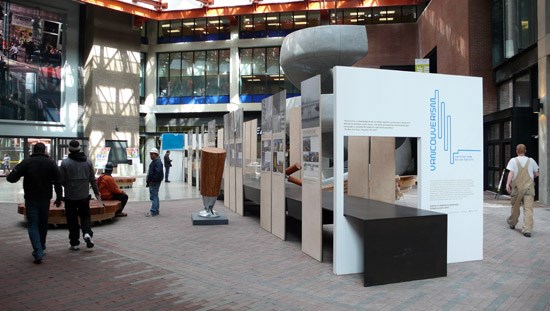 The courtyard.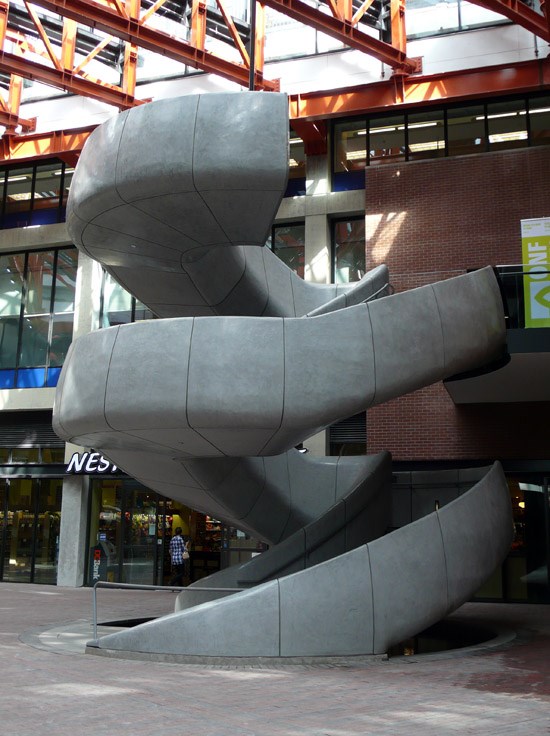 A smooth concrete spiral staircase leads up to the NFB office.
The NFB's Pacific and Yukon Centre is located in the Woodward's Building.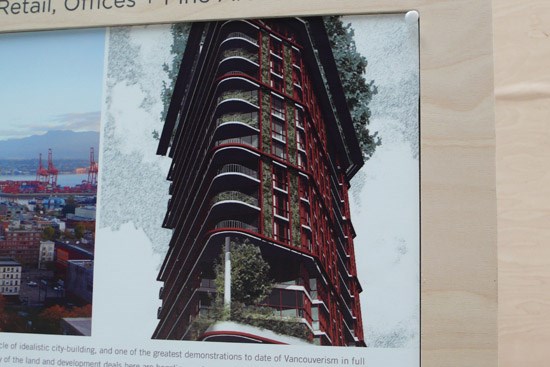 How the building's lattice work will look once vines and greenery grows.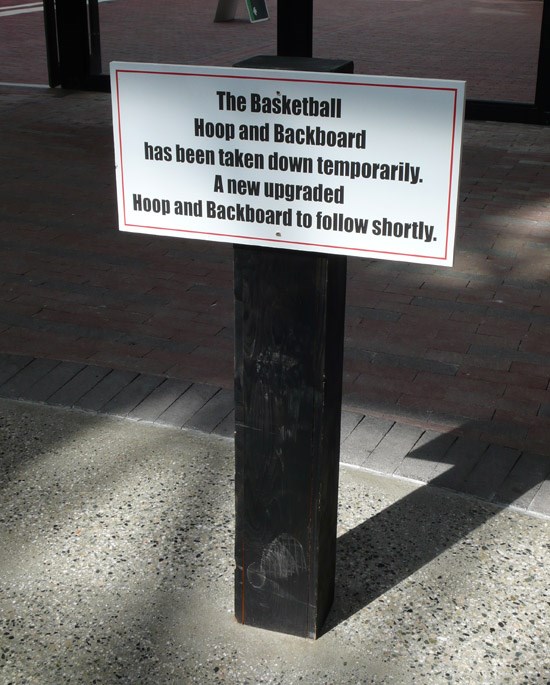 The B-Ball hoop Jef saw a while back is being replaced.