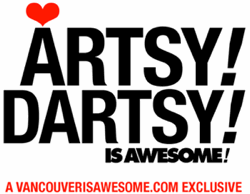 Greetings Vancouver is Awesome readers! We here at Artsy-Dartsy are proud to be new contributors to VIA.A brief background on us: We are Linus and Denise. So pleased to meet you! We love art and design, hence we started a website called Artsy-Dartsy.com to help people like us find out about art and design events in our awesome city of Vancouver!This week there are tons of great events happening. For the full listing please head to Artsy-Dartsy.com.
Happy Easter weekend everybody! This week it seems all the opening receptions are on Thursday because of the Good Friday holiday. There are a number of great things going on in the city this week. We've been especially charmed with Nicole Dextras who's show Signs of Change at the Grunt Gallery looks amazing! Opening reception is Thursday, Apr 1, 8-11pm.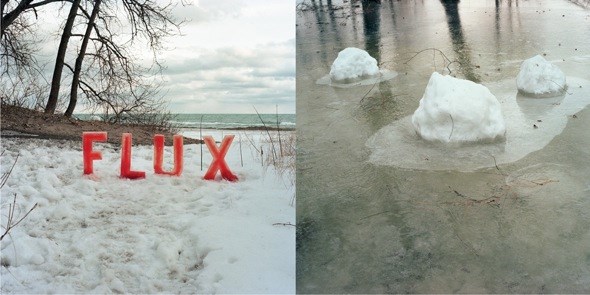 Signs of Change brings Dextras' body of work in ice typography together through photographic prints and off-site installations. The photographs will depict past ice installations and the off-site component will feature ice text placed in the Vancouver land/cityscape on a weekly basis.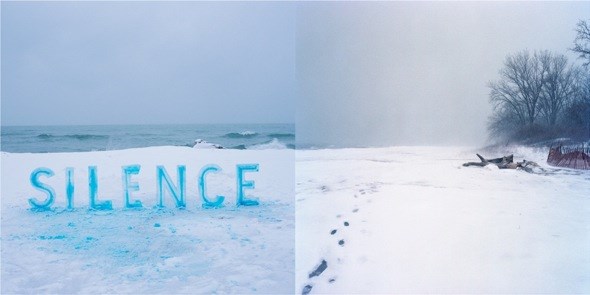 Dextras' ice letters and eco-installations interrupt the expected narratives of the landscape. Using ice as a medium Dextras subverts the authority of the English language and the commerce of signage by representing them as vulnerable and shifting. Dextras originally created molds from old marquee letters, freezing them and then installing them within both urban and rural locations. Dextras' installations have varied from 8-foot high ice letters on the Yukon River to 18-inch high letters set in downtown Toronto. The ice words are left on site and begin to change state from solid to liquid. This phase of transition becomes symbolic of the interconnectedness of language and culture to landscape, as affected by time and by a constant shifting and transforming nature.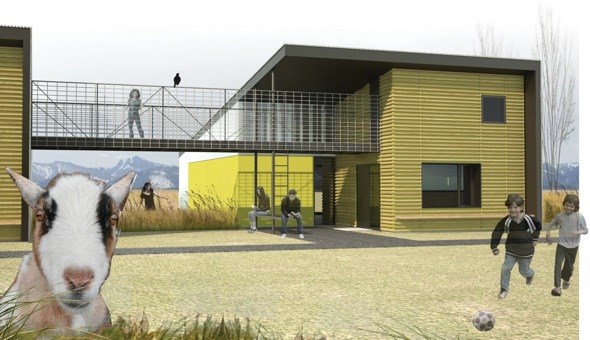 Other notables: Architecture for Humanity presents the ABC Design Exhibition launch party Thursday, Apr 1, 6:30pm to late at the Interurban Gallery. This is an excellent opportunity to see the 52 finalists from the 2009 Open Architecture Challenge and also mingle with the design community.