I received a fabulous new book from Douglas & McIntyre today! Derek Hayes' British Columbia - A New Historical Atlas is filled with over 900 maps in an oversized format (9.75" x 13.5") coffee table book. Perfect for anyone interested in the history of our province, not only are there maps shared in it but the stories behind them as well.
One in particular stood out to me because it reminded me of one of the submissions from the recent RE:THINK HOUSING competition that city hall put on looking for people's creative ideas to solve the housing conundrum. Someone proposed we build real estate in the form of floating homes, and this map from 1911 reeks of that submission (in a good way)!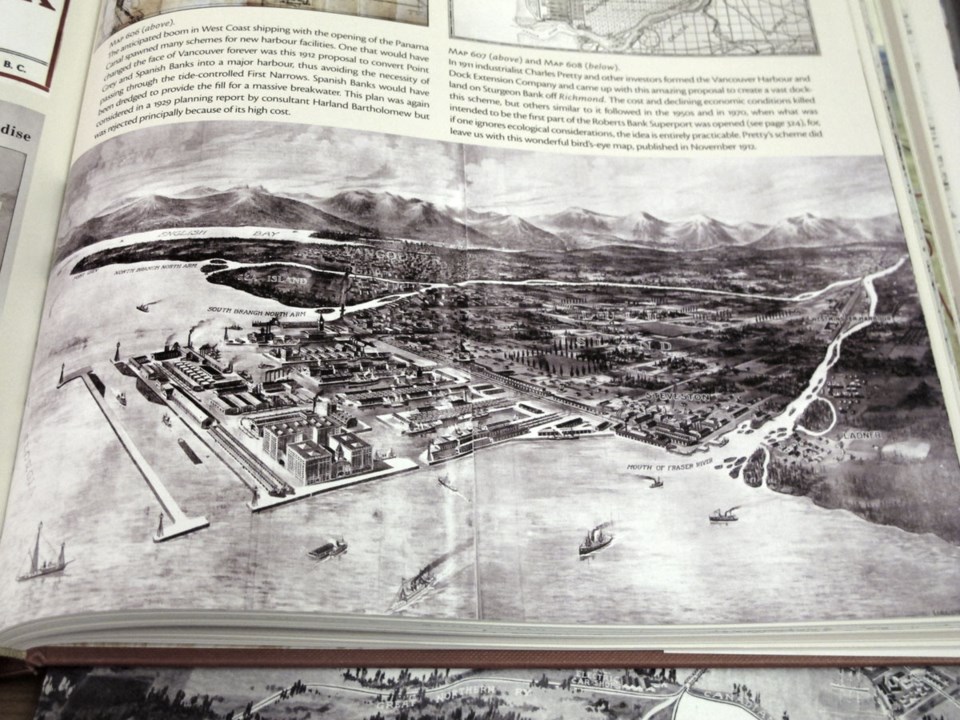 Click to view larger.
The map is from a 1911 proposal put together by industrialist, Charles Pretty, who formed the Vancouver Harbour and Dock Extension Company who included it in their proposal to create a massive dockland out in Richmond. Imagine if this would've been built? Similar ideas were floated (okay, not quite "floated") in the 1950's and the 1970's. Perhaps when the updated version of this book comes out in 2050 there will be a couple more.
Learn more about this title HERE.