Who says you have to break the bank to have the summer trip of a lifetime? Times are tough, inflation and interest rates are through the roof, and there are prime destinations right here in our own provincial backyard still left to discover.
One of B.C.'s favoured gems lies right in the heart of the South Okanagan. Luckily, the summer season is when it truly comes alive with a vibrant buzz of locals and visitors alike looking to soak up some sun, indulge in some relaxation, get active and participate in family-friendly activities in a sustainable yet entertaining way.
That's right! Penticton is calling! Are you ready to answer?
With some helpful tips from Visit Penticton, here are three fun and active ways to explore Penticton this summer.
On foot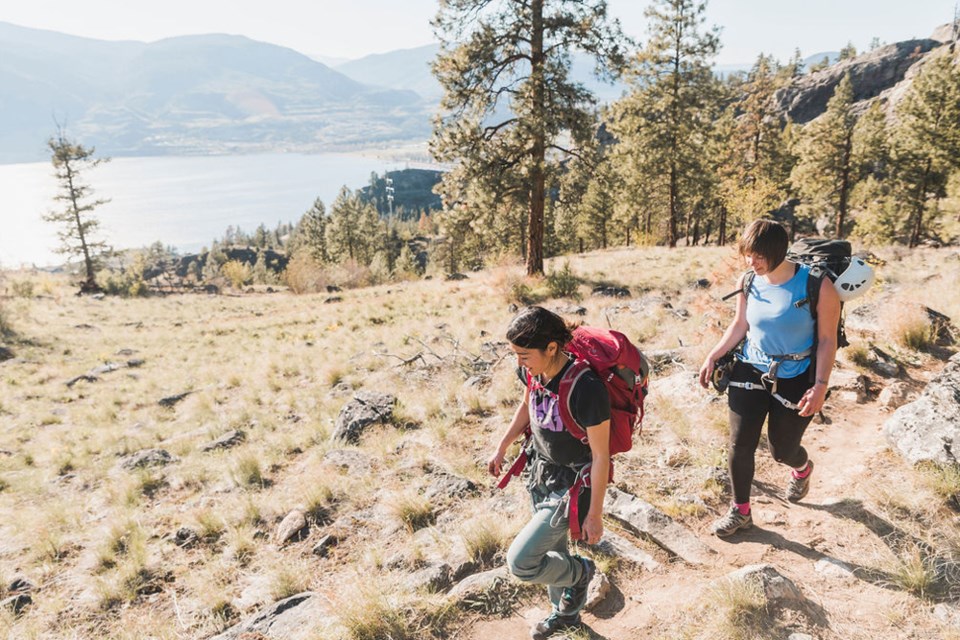 You know what they say, the best things in life are free. One of the many beautiful things about Penticton is the plethora of movement methods available for getting around.
This mobility allows the city to promote eco-conscious initiatives such as the Fuel Free…Almost campaign, encouraging residents and visitors to enjoy 'freedom from fuel' and support responsible and sustainable travel while still exploring, discovering and indulging to their heart's content.
You know what else is free? Your own two feet!
Penticton offers several walking, running and hiking opportunities, including the Kettle Valley Railway (KVR) Trail, Penticton Creek Trail, and Munson Mountain, to name a few. The city itself is also incredibly walkable, with many stores and restaurants serving every palate and preference.
For those looking to view Penticton from a unique perspective, rock climbing is another popular outdoor adventure activity in the area, particularly at Skaha Bluffs Provincial Park, which is quickly growing in recognition in the climbing world.
We know we're cheating a bit because this one takes both your feet and hands, but it's worth it, we promise!
Looking for something a little more leisurely and slower paced? Enjoy the stunning scenery of the South Okanagan while playing a round of golf at one of the many courses in the area.
Pedal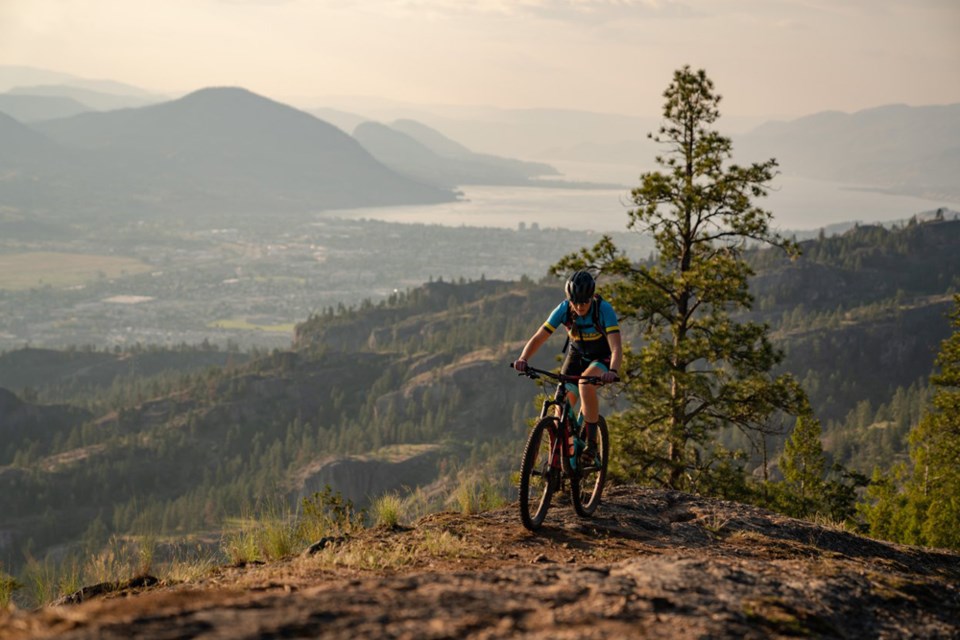 In search of something a bit more extreme? Put your pedal to the metal, literally.
A massively enjoyed pastime in the South Okanagan, Penticton offers tons of mountain and road biking venues. Imagine cycling above and through vibrant vineyards with rugged mountains serving as the backdrop and dazzling sparkling lakes and beaches within the vista.
Let's just say there's a reason people travel from far and wide to cycle in Penticton. With a diverse range of rides for cyclists of all skill levels and abilities, there is surely something for everyone.
Adventurous bikers may enjoy the Three Blind Mice or Campbell Mountain single-track trails. Those looking for something a little more lowkey will love the Kettle Valley Railway Trail, with gentle grades and awe-inspiring views.
Didn't bring your own gear? No problem. There are several e-bike and regular bike rentals, as well as bike tours for those looking to stay active while learning more about the area.
Paddle
You can't visit lake country without taking a dip. Whether you prefer to be in the water or on it, Penticton is beautifully nestled between two stunning lakes, Okanagan and Skaha, offering ample opportunities for beach-goers and water-lovers to make a splash.
Indulge in relaxation as you gently float down the Penticton channel. Test your balance and soak up some sun on a stand-up paddle board. Cruise along the lakeside coast in a kayak. The possibilities are endless.
What better way to promote wellness than by soaking up some sun on the water? Explore the waterways via the various water activity rental and tour opportunities to make the most of your summertime visit.
Fuel Free…Almost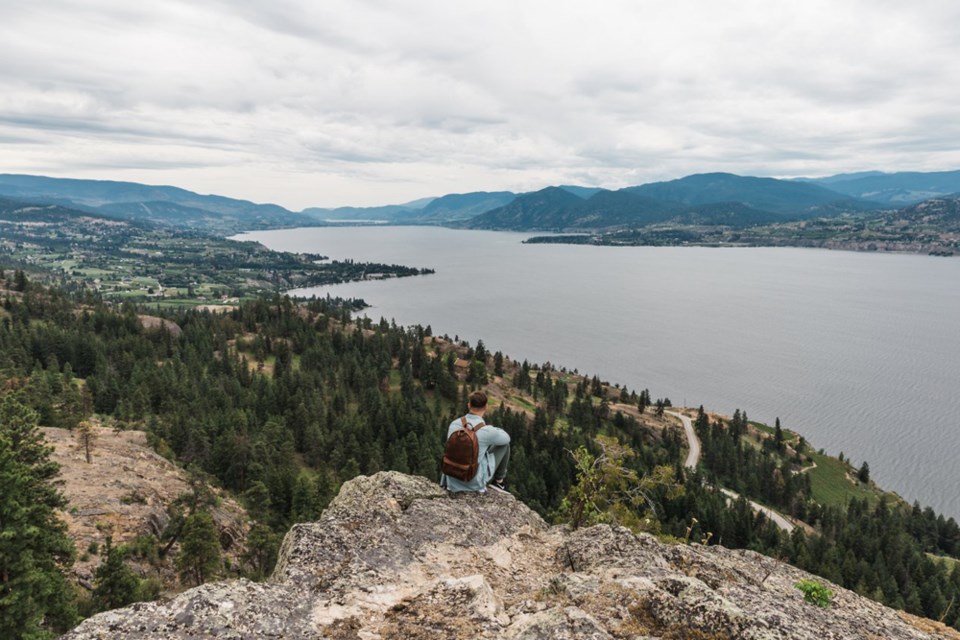 While it's strongly encouraged to live as fuel free as possible while visiting, you do have to get to Penticton somehow.
A manageable four-hour road trip from Vancouver, or a quick under-one-hour flight, once you've arrived, you can check your bags, cars and keys at your accommodation before setting out to explore.
Participate in collective vehicle activities, such as culinary, distillery, winery and cidery tours. Of course, it's all about responsibility and protecting the environment, right? Did we also mention that there are eight local breweries?
Saving the planet has never been more fun!
So, what are you waiting for? Book your trip to Penticton today and jumpstart your summertime adventure.
For more information on activities and planning your trip, visit visitpenticton.com.