The fall and winter months are peppered with more than a few opportunities to share meals with friends and family. From Thanksgiving feasts, to Halloween treats, to holiday meals scheduled well into the New Year, it's truly the season to eat, drink and be merry. Unfortunately, for an increasing amount of people across the province, empty pantries are making the holidays far from festive. As of this year, an estimated 850,000 Canadians rely on food banks on a monthly basis.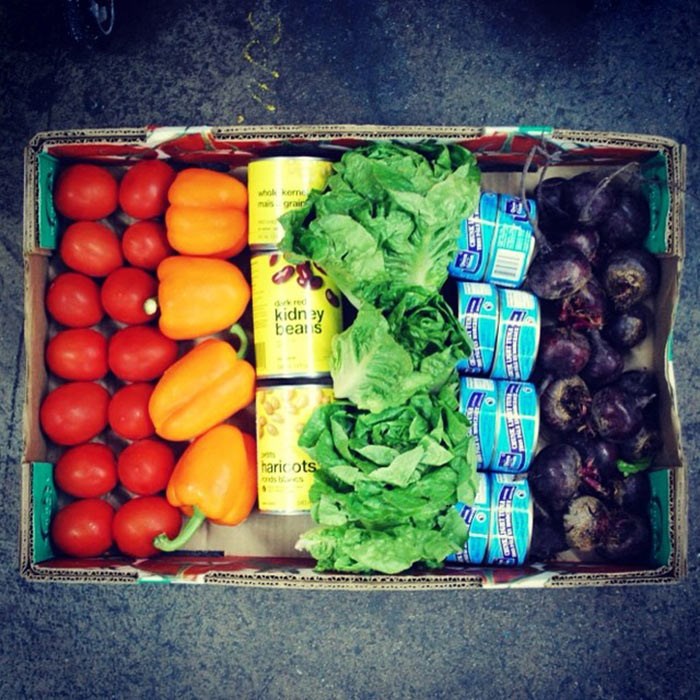 With more than 550 food banks and 3,000 affiliated programs, Food Banks Canada helps more than 1.7 million Canadians in communities across the country each year. Food banks go above and beyond just distributing donations. They provide workshops and education to ensure those in need receive food, nutrition, resources and information so they can lead happier, healthier lives. While all of these programs are helping to make a difference, food banks are relying on community support now more than ever. Read on to find out why, as well as how you can help in a very special way this November.
1. Food Stock is at an All-Time Low
It was truly shocking to hear that the Greater Vancouver Food Bank's (GVFB) supply hit a record-breaking low earlier this fall, resulting in their smallest stock since 1982. When speaking with VIA, Aart Schuurman Hess, CEO of the Greater Vancouver Food Bank, told us that this is an unfortunate reality that many food banks experience, particularly at this time of year:
"In the summer and early fall months, donations of food are typically at their lowest, and this year wasn't an exception… October, November, and December are our busiest months of the year. Donations of food and cash during the holidays are incredibly important to us, because they enable us to stock our shelves and generate purchasing power for the coming year."
2. More People Depend on Food Banks Every Month
Each month, 80,000 people visit food banks for the first time, and food bank usage in Canada is up 26% since 2008. Canadians from all walks of life depend on food banks: families with children, employed people whose low wages do not cover basic living essentials, individuals on social assistance, and Canadians living on fixed incomes. The Greater Vancouver Food Bank alone feeds up to 26,500 people per week, of which 20 per cent are children and youth and 19 per cent are senior citizens. No one is immune to money issues, so it's crucial that we show our continued support to food banks in our communities.
3. Food Banks Are Offering Up Innovative Solutions
"When people think of food banks, they tend to think about the traditional model. However, after decades of front line, emergency food distribution, food banks are increasingly taking a critical look at their work and are now looking to different, longer-term strategies," says Hess.
He explains that these strategies better focus on serving the long-term health, social justice and resilience of the individuals and communities they serve. "We believe in building community around food and creating opportunities for people to share and learn about food and food skills by encouraging community kitchens where everyone participates."
Food banks do so much more than just collect and distribute donations. Food banks across B.C. run a myriad of workshops and educational programs to help teach people about food preparation, food safety and nutrition. This focus on food literacy, quality and access helps foster supportive communities around food banks and their affiliated partners, offering people the essential knowledge, tools and support to provide themselves and their families with a better quality of living. While all donations are appreciated, Food Banks Canada is also committed to distributing more fresh foods, and cash donations help them do this best. Currently, 40 per cent all foods distributed through the Food Bank are perishable items, which allow families to make more nutritious meals.
So… how can you help?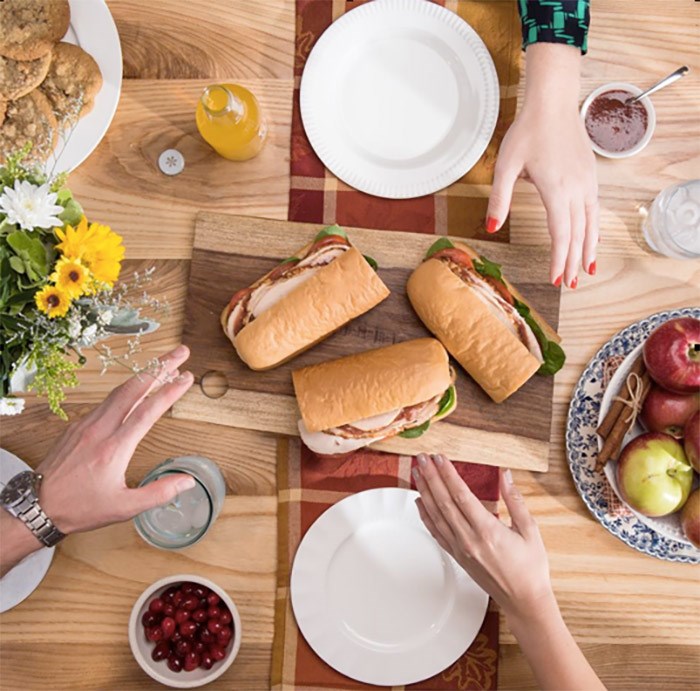 There are a number of ways to support food banks throughout the year, but this November you can make a difference while ensuring your belly is full too. From November 3 – 30th, SUBWAY will celebrate National Sandwich Day by collecting $1 donations on behalf of food banks across British Columbia. The donations raised from each SUBWAY location will be distributed to the nearest food bank in the province. Last year, the SUBWAY National Sandwich Day campaign raised over $40,000 for local food banks in B.C. With every $1 donation, food banks can purchase up to $3 worth of food, allowing for them to continue their wonderful services in spite of increased dependence or low stock. Every dollar counts, and these cash donations allow food banks to stock the healthiest, most in-demand food for their specific location. Make sure to follow SUBWAY online for more information.
Campaigns like these are essential to the livelihood of our food banks, as well as the people who use them. So do yourself a favor this November, treat yourself to a SUBWAY sandwich and help make everyone's holidays something worth celebrating.