Are you interested in owning real estate but feel "locked out" of the market? You're not alone.
Real estate ownership has traditionally been complicated, expensive, and inaccessible to most people. On top of that, it's a solo venture with no one (or very few people) to do it with. If you do not have the knowledge to get started or large amounts of cash on hand, you may find that you are out of luck.
So what if we told you that you could break into the real estate market for as little as $1, in under 5 minutes and with a community at your side… right now?
With the new iOS app (Android coming soon) from addy – a Vancouver-based crowdfunding real estate startup – you can join in on the fastest and easiest way to get into Canadian real estate and start earning passive income.
Using the addy app, Canadians over the age of majority in Alberta, British Columbia, Ontario, and Quebec can own a piece of institutional-grade commercial real estate for as little as $1. Users can get notifications when a property drops, connect with thousands of fellow Canadians in addy's growing community, and unlock the new addyverse – a digital twin of all of your addy investments.
"We wanted to bring the accessible real estate ownership experience we're known for closer to our members through a mobile app," said Micheal Stephenson, CEO and co-founder of addy. "From your palm, you can now own a piece of a commercial complex, business park, or entire apartment building alongside thousands of other community members. We are thrilled to offer Canadians a simple and fun way to start building their financial future with real estate."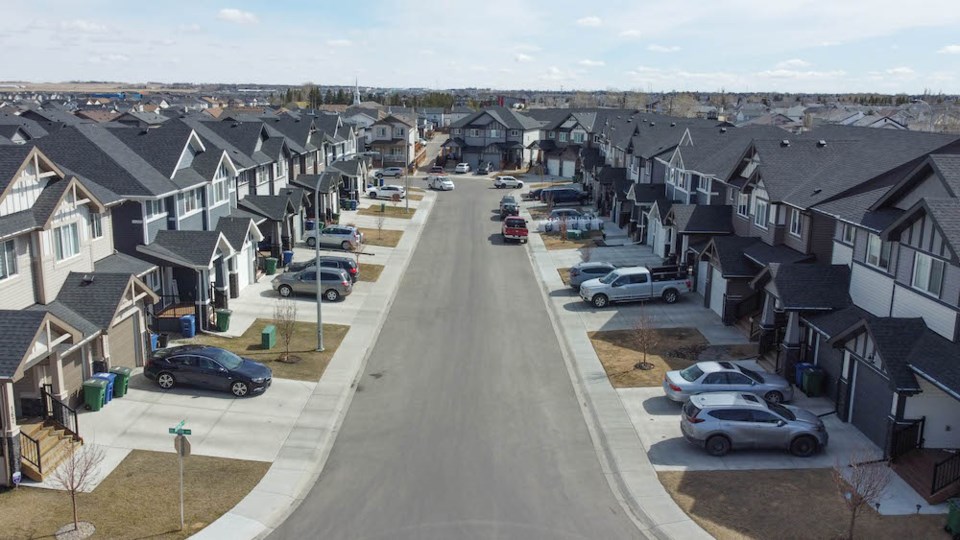 Currently available on addy - a block of 40 two and three-bedroom townhomes in Airdrie, Alberta. Photo: addy
addy streamlines the entire process and makes owning real estate more accessible to Canadians - the buildings available on the platform are those that you can drive by and take photos of; not a collection of unknown properties. A new member can download the app, open an account, and own a piece of their first property within minutes.
addy has listed 25 properties and counting on the addy platform and has raised over $10 million from thousands of Canadians, with a total asset value of nearly $500 million.
The real estate deals you'll find on addy are generally not available to the average Canadian; they simply trade from one wealthy individual to another and are never listed publicly. addy's real estate team unlocks access to these hard-to-reach deals and puts them through a rigorous due diligence process. Those that qualify are then made available on the addy platform.
In order to be listed on the platform, the real estate opportunity is broken out into investment increments valued at $1. For example, a $1,000,000 equity slice is divided up into 1,000,000 shares; and shares in the property are available to qualified members on the addy platform.
For $25/year, members can decide how much they want to invest. With no hidden fees or commissions, 100% of your investment goes right into real estate.
Visit addyinvest.com for more information and download the app today for a simple and fun way to get into the Canadian real estate market and start building your financial future! If you're already a member, refer a friend to the platform and you both will earn $25 in your addy wallet to put towards real estate.