Holiday shopping ain't easy.
Of course you want to spoil every single person on your list, but sometimes, your bank account has entirely different intentions.
Let's face it, things start adding up this time of year, that's why we've partnered with Vancouver's favourite local businesses to highlight this season's best gifts under $50.
They're affordable, they're awesome, and they're available right here in Vancouver.
Earls Kitchen Gift Cards
A gift for them, a gift for you. Thinking about holiday shopping yet? Earls wants to make gift giving season easy for you, so they're back with their Holiday Gift Card offer. Starting November 6th, when you buy a $50 gift card from any Earls Kitchen + Bar location, you'll get a $10 bonus card for yourself. This offer is only available in-store and cannot be combined with any other offer. Bonus cards are valid January 2 to February 29, 2020.
FlyOver Canada Christmas Experience
Ever wanted to fly with Santa and his sleigh? Well, this year you can! Fly like Rudolph this Christmas on a magical flight across the country with Flyover Canada. After meeting some of Santa's elves, Chestnut and Pinecone, you'll join them as they take flight across Canada looking for their fellow elves. You may even get a sneak peek of Santa's Workshop as you soar over the North Pole... The complete FlyOver Canada Christmas experience includes the Winter Wonderland themed pre-show and an extended, animated final scene over the magical North Pole.
Float House Floatation Therapy Session
It's time for you to experience deep relaxation and recovery within a truly unique environment free from distractions. With five locations across Metro Vancouver, Float House offers an affordable way to relax, recover and restore mind and body during the stressful holiday season. Floating (also known as sensory deprivation or floatation therapy), is an experience like no other, offering a wide-array of benefits for the mind, body and spirit including applications for health, personal development, spirituality and well-being. Their friendly staff will help optimize your private float session and afterwards, you can enjoy that after float glow in their premium lounge. Prices range from $35 - $75 depending on your desired location and float experience. This season give the gift of relaxation to someone you love.
Pela Eco-friendly and Sustainable iPhone and Android Cases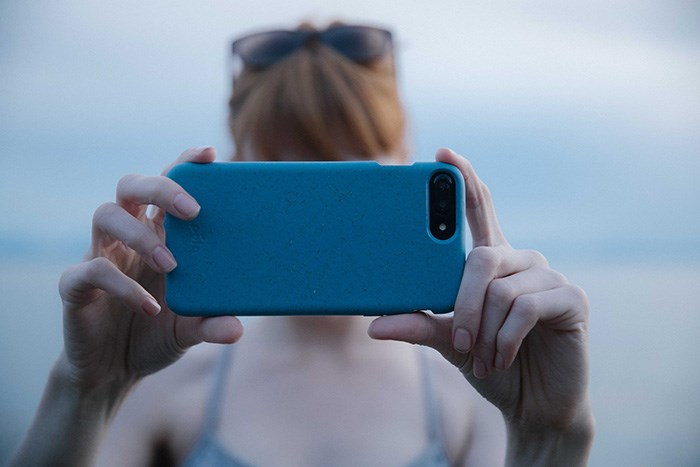 Pela was founded in 2011 by environmental consultant, Jeremy Lang after a family vacation to Hawaii. He was shocked to see the level of plastic pollution that was washed up on the shores and decided to come up with a solution. After much research, trial and error, Lang created a material called Flaxstic®, a unique blend of plant-based biopolymer mixed with flax shive, an annually renewable waste byproduct of the flax oilseed harvest in Canada. The result? Android and iPhone cases that completely breaks down into carbon, water, and organic biomass. This is part of a broader mission set forth by BC-based Pela, who also sell sunglasses and accessories made of environmentally sensible materials that educate and inspire a global community of people who are committed to making a positive impact on our planet.
Club House Tasty Seasoning Kit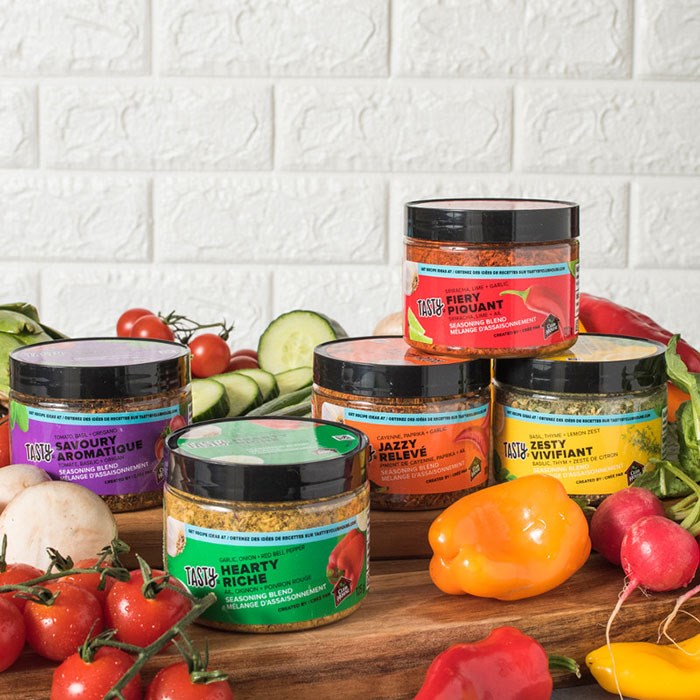 Buzzfeed and Tasty have collaborated with Club House to launch a new Seasoning Kit that would make the perfect gift for any foodie in your life. The Club House Tasty Seasoning Kit comes in five flavours; savoury, jazzy, hearty, fiery and zesty, each featuring their own unique blend of herbs and spices, perfect for chicken, fish, red meat and pasta. Whether you're shopping for a burgeoning home chef, dorm room dweller or newlywed couple, pretty much everyone will appreciate a little extra kick of flavour in their favourite meals. No matter what palate you're shopping for, Club House and Tasty have your back when it comes to finding that perfect foodie gift this season.
Parallel 49 Brewing Tricycle Cranberry Radler 6 pack
Your new favourite winter beer is here! Balanced with tart cranberry juice and crisp award-winning lager, Parallel 49's Tricycle Cranberry Radler is a refreshingly dry Winter Radler - the perfect alternative to strong, dark seasonal beers. It's fruity, it's bright and it can be found all winter long in the Parallel 49 Tasting Room & Beer Store, plus BC Liquor Stores and private retailers across BC and Alberta! This is the perfect gift for any dinner party host or beer lover on your holiday shopping list. Available for just $9.29 at BC Liquor Stores until December 28th. ABV: 3.5%, IBU: 11.