In recent years, there's been a noticeable shift within the automotive industry towards seeking more sustainable, eco-friendly fuel alternatives.
From an environmental and consumer financial standpoint, this conversion makes sense. After all, there is no Planet B!
With the changing of seasons, the winter chill is thawing, and the thirst for adventure is upon us, which can only mean one thing - road trip season is just around the corner!
When it comes to alternative powertrains and advancements, Hyundai has repeatedly emerged as a leader over the years with several breakthroughs, including Canada's first all-electric subcompact with Kona Electric and Canada's first Hydrogen Fuel CellNEXO, and more.
To provide some stellar springtime inspiration, we're breaking down some of the most beautiful road trip destinations in B.C. to hit the road and see in your EV!
Squamish
You can't have a B.C. road trip list without mentioning the stunning mountainscapes of Squamish.
Whether you want to admire the magical panoramic views from the Sea to Sky Gondola or get boots on the ground and conquer one of the many famous hiking routes in the region, such as the Squamish Chief or Mount Garibaldi, getting around will be a breeze!
With four EV charging stations in the downtown core and more in surrounding areas, you can be kind to the environment while admiring it at the same time.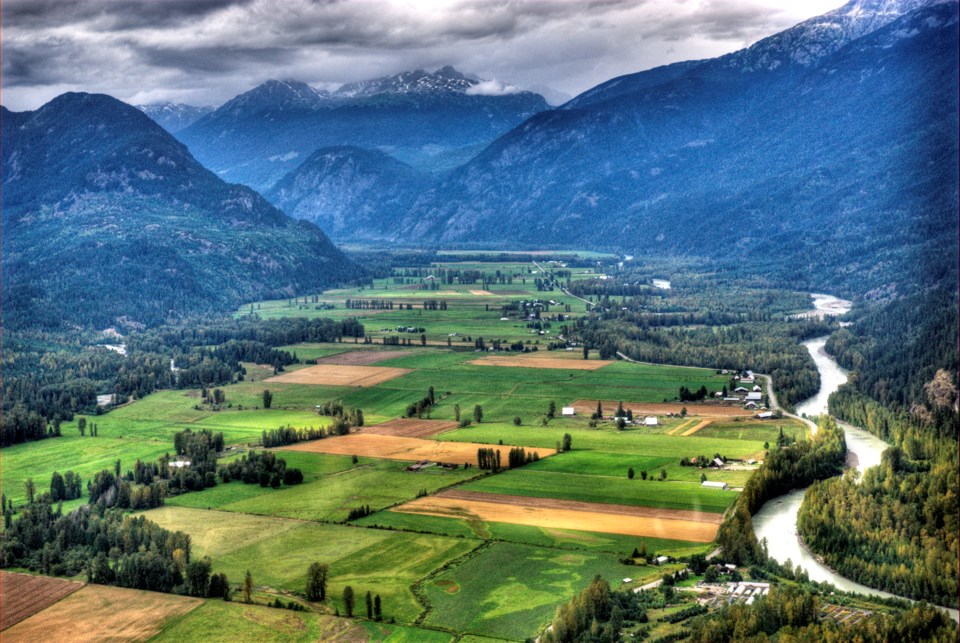 Pemberton, B.C. Credit: Getty Images.
Pemberton
A road adventure like no other for those looking for something more off-the-grid, Pemberton offers year-round activities featuring some of the most breathtaking natural backdrops.
Hyundai's all-new, all-electric IONIQ 5 marks the new standard for their electric series while posing as the ideal vehicle to tackle off-the-grid locations like this by supplying the latest technological advances in design for peak efficiency, offering up to 488km on a single charge, while prioritizing comfort for everyone inside.
So, whether you're fishing for rainbow trout in Blackwater Lake, hiking to see the beautiful Nairn falls, or anything in between, you'll have every need covered to get there with ease!
Penticton
The town between two lakes - Skaha and Okanagan Lakes, to be more specific - Penticton has no shortage of things to do or places to see!
Peruse the beaches, soak up some sun, drive along and visit one or more of the many locally-sourced fruit stands and markets (Okanagan cherries, anyone?).
Whether you're looking for a family-friendly ride to fit everyone and the dog, like the Tucson Hybrid or Plug-In Hybrid, or something more compact for you and a couple of friends to explore, such as the Kona Electric, there's no shortage of wheels to seal the deal!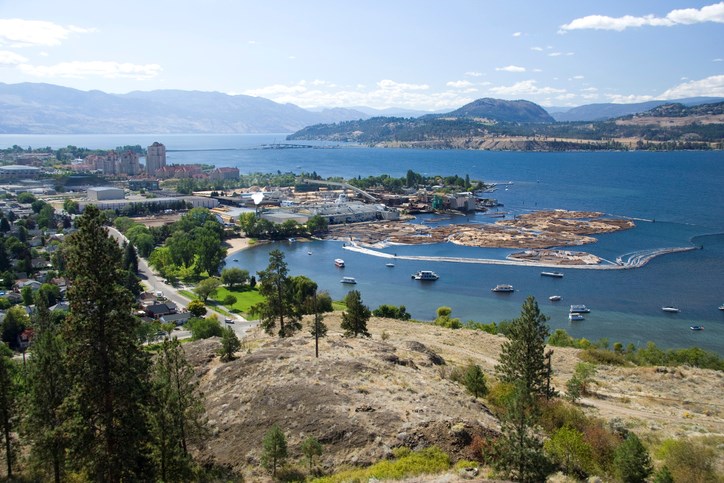 Kelowna, B.C.. Credit: Getty Images
Kelowna
An ideal location for those looking to experience a wide range of outdoor activities or conquer the 'Okanagan Trifecta,' Kelowna is a go-to destination for laidback leisure lovers and adrenaline junkies alike.
If you're unaware, the 'Okanagan Trifecta' comprises skiing/snowboarding, mountain biking and hiking. Kelowna has all of these in abundance, with trails varying in difficulty to suit every skill level and preference.
Suppose you're an avid outdoorsman (or woman!) and looking for optimum space. In that case, the SANTA FE Hybrid & Plug-in-Hybrid offers the perfect fusion of reliable mileage, eco-conscious operation, and maximized storage space with 2,041 litres of cargo capacity with the rear seats folded down, perfect for taking all your adventure gear on the go!
Kamloops
Last but certainly not least, the region where real places and rough edges are embraced in equal stride - Kamloops!
With activities to suit every road tripper, from gorgeous golf courses to stunningly scenic vineyards to hiking, horseback riding, climbing and other outdoor activities, Kamloops offers something for everyone.
The drive into Kamloops supplies breathtaking views of the Okanagan Valley, setting the stage for all of the fun experiences in store once you set foot on the ground. Whether you're in an electric, plug-in hybrid or hybrid, there's no need to worry! Several locations are available for charging stations to top up and get back on the road.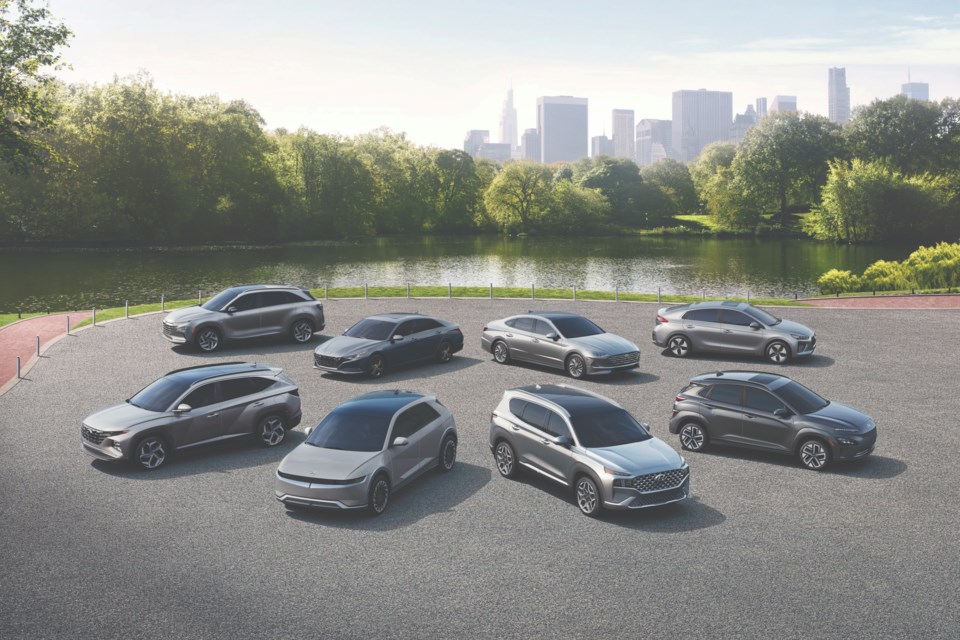 Hyundai's alternative powertrain lineup. Credit: Hyundai Canada
Hyundai offers the most diverse range of alternative powertrain options of any brand in Canada, including FCEV, EV, HEV, and PHEV options. Whether you're looking for an all-electric vehicle, hydrogen fuel cell operation, or aren't quite ready to make the complete transition but would like something more fuel-efficient and eco-conscious, like a plug-in hybrid, Hyundai has the perfect vehicle to suit your specific needs.
To learn more about the bountiful number of charging stations available for each of the above destinations and more, check out hyundaicanada.com/en/electrification and look under the road trips section to view the interactive charging map.
To browse the wide range of alternative powertrain options and find the perfect fit for you, visit hyundaicanada.com for more information.