The Gold Rush Trail has been travelled by adventure seekers since the 1850s. Experience an important part of BC's history with this once-in-a-lifetime road trip.
Historic buildings, unique geological landscapes, and the original Cariboo Wagon Road that was used by thousands of pioneers are just some of the highlights along BC's Gold Rush Trail. Whether you're pining for natural beauty or simply looking for adventure, this driving route offers travellers an opportunity to experience everything that makes BC just so beautiful.
Ready to explore? Here's the best way to travel BC's Gold Rush Trail.
1. Lillooet to Clinton (5 km or 1 hour 20 min)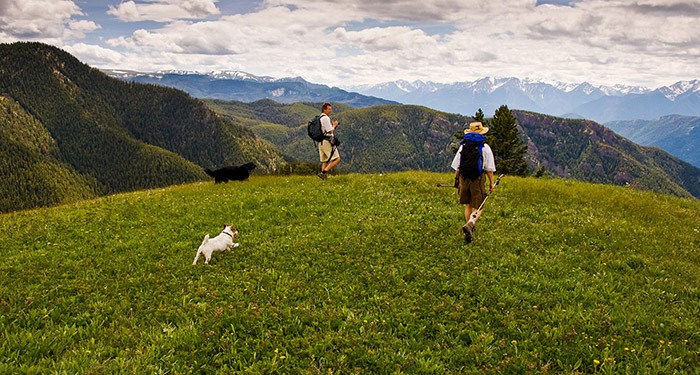 Your Gold Rush journey starts in gorgeous Lillooet. The town had its start as one of the main centres of the Fraser River Gold Rush that began in 1858. Be sure to have your photo taken at the Mile '0' marker on Main Street and then stop by Miyazaki House, which was built by one of Lillooet's early settlers.
As you drive up Highway 99, you can also stop at Marble Canyon Provincial Park. The canyon features limestone cliffs, waterfalls and a scenic place to picnic alongside Crown and Turquoise lakes. Continue to Clinton and beyond by following the original Gold Rush Trail north on Highway 97. Make another stop in Chasm Provincial Park, a kind of mini Grand Canyon.There are plenty of wildlife viewing opportunities along the way, so keep an eye out for bighorn sheep, moose, and deer.
2. Clinton to 100 Mile House (72km or 45 min)
Named because it was 100 miles along the original Cariboo Wagon Road from Lillooet, 100 Mile House still highlights its history along the Barnard's Express & Stage Line. Stroll through Centennial Park and visit the Bridge Creek Falls, or take in the Cariboo Mountains from the Begbie Fire Lookout. Be sure to stop by the South Cariboo Visitor Centre to see the world's largest cross-country skis!
3. 100 Mile House to 108 Mile Ranch (14 km or 15 min)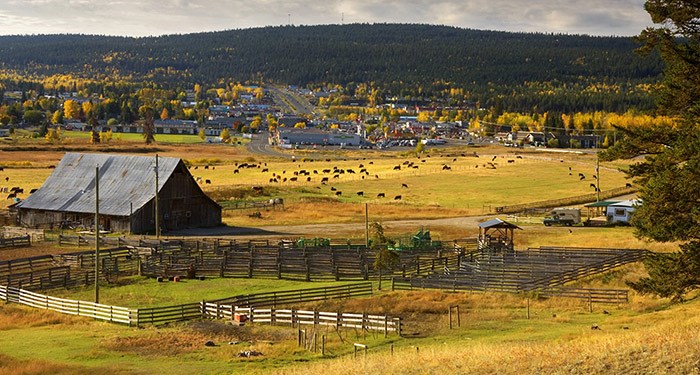 Want to see how the pioneers lived? Make a stop at 108 Mile House Heritage Site. This distinctive attraction boasts 13 historic buildings, including the 105 Mile Roadhouse, the 108 Mile Post House, a hotel and store, and an original 1908 Clydesdale barn (the largest of its kind left in Canada).
4. 108 Mile Ranch to Williams Lake (78 km or 1 hour)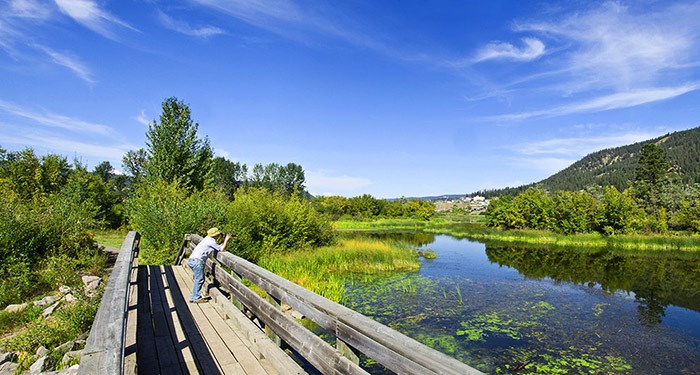 Williams Lake is considered the hub of the Cariboo region. Stop in at the Williams Lake Tourism Discovery Centre to view a collection of artifacts, hike the popular River Valley Trail or visit the Museum of the Cariboo Chilcotin for a history of ranching and rodeo in the area. The museum is also home to the BCs Cowboy Hall of Fame.
5. Williams Lake to Quesnel (118 km or 1 hour 20 min)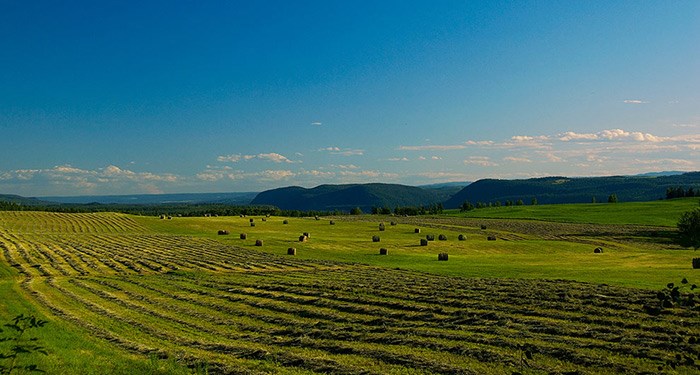 The Gold Pan City! Visit Mandy the famous haunted doll at the Quesnel & District Museum and Archives, take a stroll through the Antique Machinery Park, and take a picture in front of the world's largest gold pan. From Williams Lake to Quesnel you can enjoy fishing, camping, canoeing, mountain biking and horseback riding.
6. Quesnel to Barkerville (86 km or 1 hour 20 min)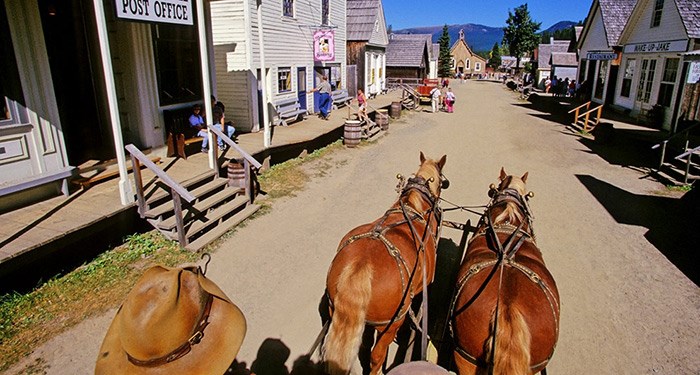 Almost there! Head east on Highway 26 to the historic town of Barkerville – the final destination of the Cariboo Wagon Road. Barkerville is the largest historic site in BC, home to more than 100 heritage buildings with an additional 62 replicas. Tour the town in a stagecoach, interact with costumed interpreters, witness authentic gold rush theatre, watch live courtroom drama featuring the notorious Judge Begbie, or try your hand at panning for gold. There's still a chance you might strike it rich!
For more road trip destinations around BC, visit hellobc.com
This Content is made possible by our Sponsor; it is not written by and does not necessarily reflect the views of the editorial staff.