Vancouver is home to a variety of vibrant venues, and even locals may need a head's up for all the hidden gems and up-and-coming, soon-to-be favourites.
Luckily, we've got you covered. Whether you're a wellness wizard, aspiring foodie, a charismatic craft beer or cider enthusiast, or an avid animal lover - stay tuned for where these worlds collide, it'll blow your mind - best believe there is somewhere in Vancouver to meet your needs and curb your cravings.
Check out this list of Vancouver businesses that provide just a sneak peek of the many reasons to love local.
Taves Estate Cidery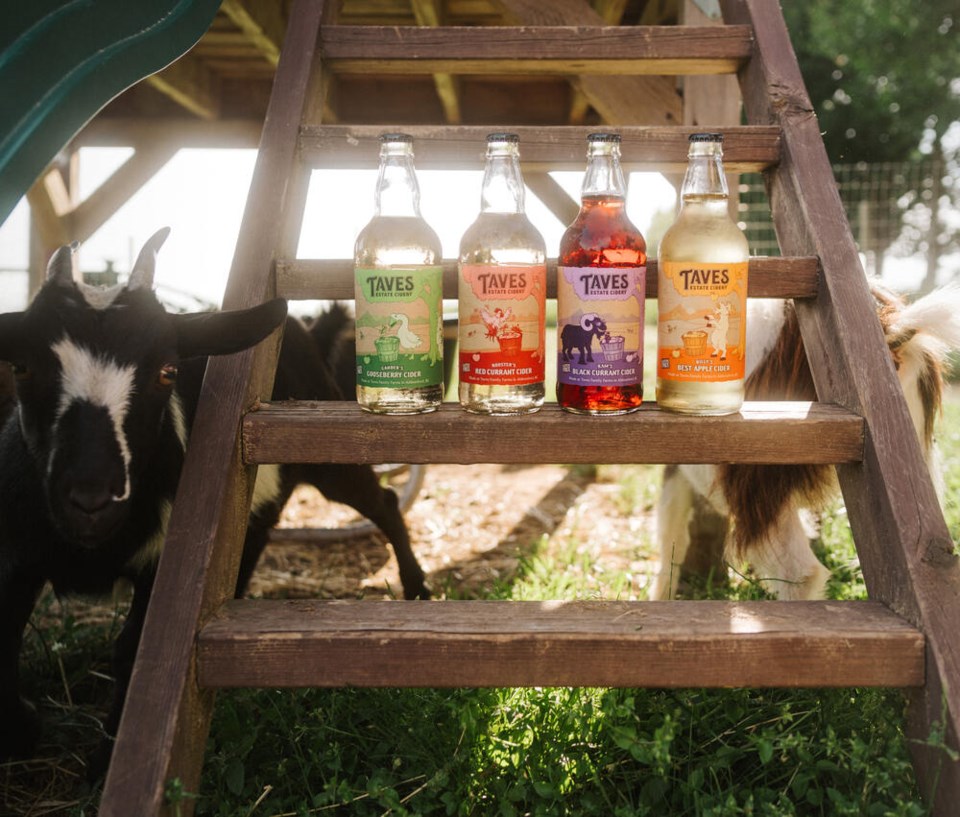 Breathe a sigh of relief while indulging in sweet and savoury ci-der at Taves Estate Winery. Located in the Southlands of Abbotsford, Taves has been mastering their craft, harvesting apples, berries, and other seasonal crops, for three generations.
Its unique twist? Not only is the cider deliciously crisp and refreshing - with a satisfying selection of cocktails and mocktails, as well - but the atmosphere is made that much more engaging and endearing through its particularly playful residents - a colourful collection of gorgeous goats! What more could you ask for?
As the story goes, in the barnyard, Billy - a mischievous goat - secretly stole some apples and made his own blend of cider. However, unbeknownst to anyone, his fellow barnyard animals added their favourite fruits to Billy's Best, creating a sinfully good cider for you to enjoy.
The Taves family is excited to share their newest venture, a hard cider-tasting barn and pet-friendly patio! Taves will offer growler fills, tasting flights, and unique bottled ciders from April to December.
Treat yourself to the charming experience of sipping orchard-to-bottle flavours while hanging out with Billy and his gang of tenacious troublemakers.

Learn more about products, menus and booking a tasting at tavesestatecidery.com.
Sushi Jin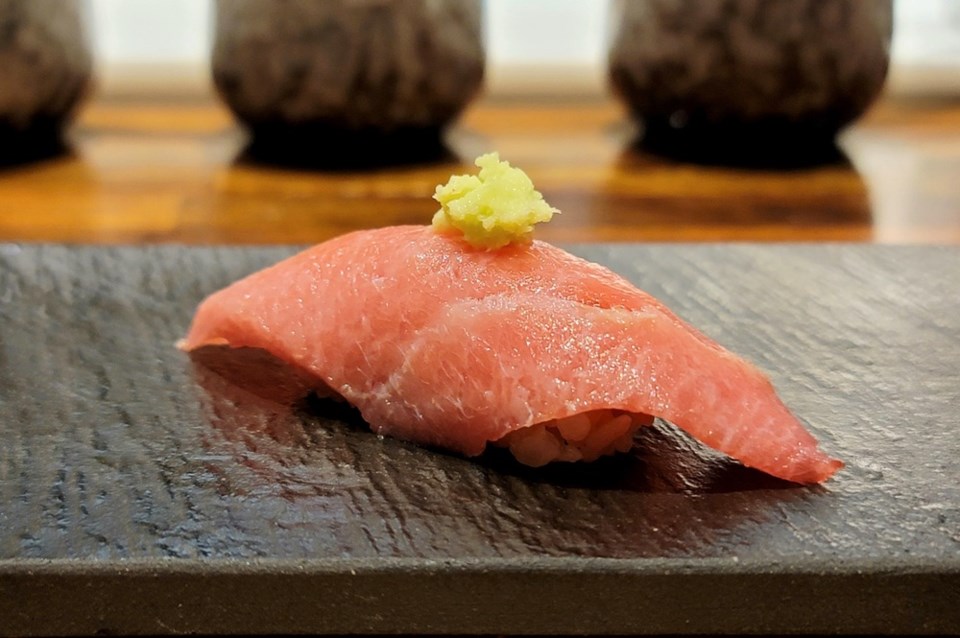 Enjoy authentic, family-owned local cuisine with an international flair at Sushi Jin! Using only the best, most premium ingredients, master sushi Chef Jin not only maintains the traditional sushi style known as Edomae Sushi but also incorporates French skill and precision for the ideal balance of delicious flavour and artistic finesse.
Utilizing advanced skills and sourcing from Japan and other first-class international sources for exquisitely delicious, high-quality live and fresh fish, guests can expect an upscale, luxury gourmet reservation-only experience to indulge in top-tier Omakase sushi. With over 25 years of experience worldwide, Chef Jin provides special items like live Lobster Sashimi, unique options like luxury Gunkan, and rare delicacies, including Otoro Hagashi or Kamatoro.
Whether celebrating a special occasion or looking for top-tier sushi with the most exquisite flavour prepared with only the highest-quality ingredients, Sushi Jin is the ideal venue for an exceptional experience.
Follow Sushi Jin on Instagram at @sushi_jin_vancouver to ensure you don't miss out on any new menu items or updates!
Fanny Bay Oyster Bar & Shellfish Market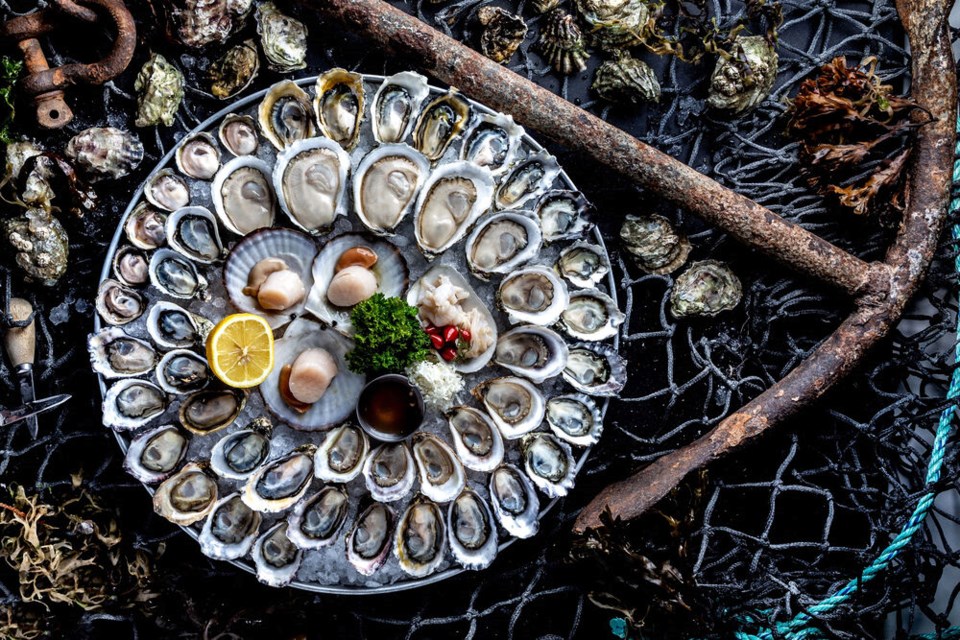 We all know the West Coast is the best coast, and part of the accolades associated with that title is having some of the most supreme seafood around.
As the largest grower and supplier of shellfish in Canada, Fanny Bay Oyster Bar & Shellfish Market is an industry leader and passionate advocate for ensuring that B.C. shellfish remains globally recognized as some of the best in the world.
Located in downtown Vancouver, Fanny Bay Oyster Bar is fully tide to table, meaning its farms provide the restaurant and shellfish market with the freshest, top-tier-quality oysters, clams, mussels and geoduck direct from its 5th-generation family-run farms on Vancouver Island, the Sunshine Coast, and Washington state, with over 40 years of experience.
Looking for a uniquely West Coast menu for your next event? Fanny Bay offers catering services, as well!
Learn more about Fanny Bay Oyster Bar & Shellfish Market by visiting fannybayoysters.com, and never miss an update by subscribing to their newsletter here!
Naked Nutrition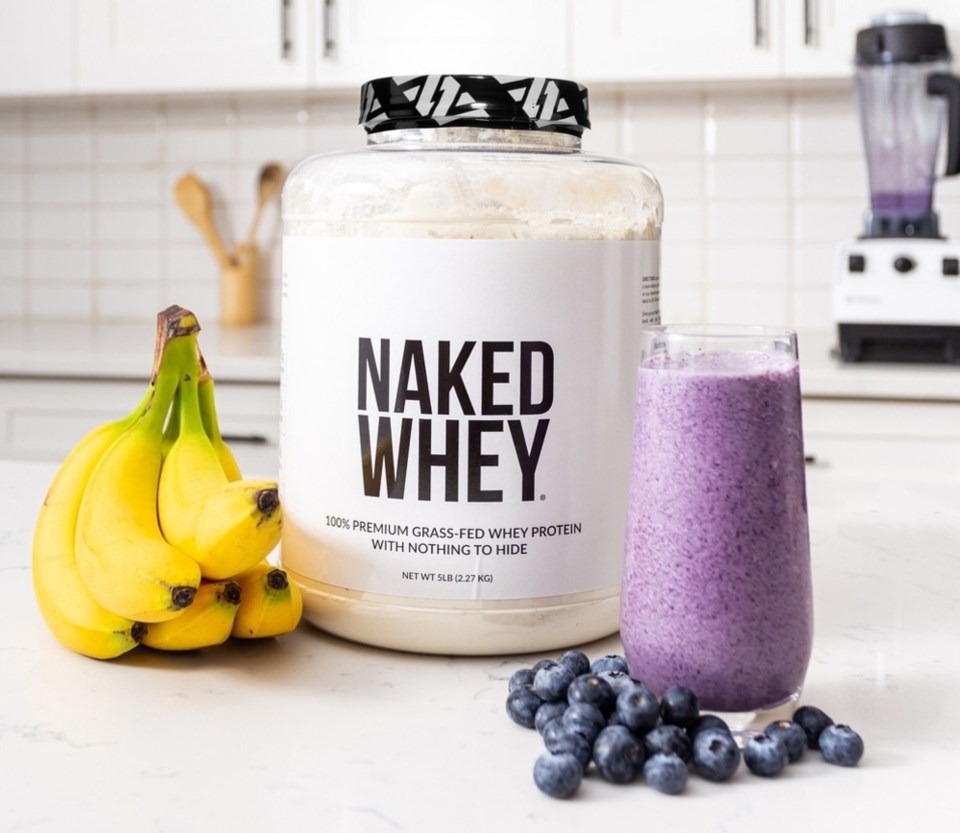 Loving local comes in many forms, including loving yourself – and Naked Nutrition wants to help you do just that.
In Vancouver, we live in a hub for healthy living and lifestyles. As such, we are extra considerate when it comes to eating well and staying active. After all, we are spoiled by some of the most stunning natural backdrops that make getting out and active even easier!
From natural, grass-fed whey protein to pea protein powder to organic brown rice protein powder, Naked Nutrition provides the purest supplements. Loaded with essential amino acids and no artificial sweeteners or colours, its proteins support your health and fitness goals without any hidden ingredients to ensure you know exactly what's going into your body.
Naked Nutrition offers nutrition with nothing to hide.
Learn more and find your favourite flavour today at nakednutrition.com.