From the upcoming election to pipelines and reconciliation, here are the stories that matter most in B.C.
With 24-hour news cycles and near limitless access to a seemingly infinite amount of information, it's difficult to focus your attention on the news that should matter to you most. To help navigate the world of breaking news, we've partnered with CBC Vancouver to highlight the stories that every British Columbian should be following in 2019.
The SNC-Lavalin Affair and the 2019 Federal Election
There are allegations that the prime minister or other government officials tried to pressure former attorney general Jody Wilson-Raybould to resolve the fraud case against Montreal-based company, SNC-Lavalin Group Inc. The ongoing scandal has had huge political ramifications and continues to develop as one of the most important news stories leading up to the 2019 federal election,
The Liberals suffered a further blow with the resignation of Treasury Board President Jane Philpott, who cited a loss of confidence over government's handling of the SNC-Lavalin case. Currently, Andrew Scheer's Conservatives lead the Liberals in polls, however anything could happen in the lead up to the election October 21, 2019.
The Trans Mountain pipeline
In the latest development in Canada's pipeline politics, the National Energy Board has renewed its approval of the $7.4-billion Trans Mountain pipeline expansion, which was met with protest from Indigenous groups and environmental organizations across Canada. The decision restarts the project after it was stalled by a ruling from the Federal Court of Appeals that the NEB did not adequately consult with First Nations or consider the increase in tanker traffic off the coast of B.C.
With this new approval, the NEB has made proposals to protect marine life, but acknowledges that the project would cause "significant adverse environmental effects" on the southern resident killer whale population.  Meanwhile, the federal Liberal government - which purchased the controversial project for $4.5 billion - says it has consulted with more than three-quarters of Indigenous communities affected by the project.
Relations with China with the arrest of Huawei CFO, Meng Wanzhou
Canada found itself at the centre of an international rift with China when Meng Wanzhou, CFO of Chinese telecom giant Huawei, was detained in Vancouver in December at the request of U.S. authorities. Allegedly, Meng, the daughter of Huawei's founder, conspired to violate sanctions against Iran. China has demanded her release and has arrested two Canadians, accusing them of stealing state secrets. Meng is currently under house arrest in her Dunbar home awaiting an extradition hearing that could drag on for years before coming to a conclusion. Meanwhile, relations between China and Canada continue to fray.
Climate change
Climate change has already contributed to raging forest fires, devastating floods and shrinking glaciers, but scientists have determined further effects that will impact B.C. in the near future. The Pacific Climate Impacts Consortium estimates that even if future greenhouse gas emissions are halved, the average annual temperature in B.C. will still increase by 2.5℃ by 2050. This is more than the 2℃ of warming climate scientists say represents a crucial tipping point — a scenario that would further increase the likelihood of forest fires, flooding and rainfall, in addition to the extra costs associated with combating the subsequent environmental damage. For an in-depth analysis of the effects climate change will have on B.C. in the coming decades, listen to the podcast 2050: Degrees of Change hosted by CBC Vancouver meteorologist Johanna Wagstaffe.
Reconciliation
Prime minister, Justin Trudeau has touted reconciliation as one the defining aspects of his political career. However, there remains scrutiny as to what "reconciliation" actually means in a country that's still coming to terms with its own history of colonization. CBC Vancouver columnist Angela Sterritt tackles the tensions between Indigenous people and institutions in CBC Vancouver's column, 'Reconcile This'. Topics range from child welfare, governments, art, social work, sexism, science and a recent story where derogatory terms were included in educational materials used in secondary school classrooms.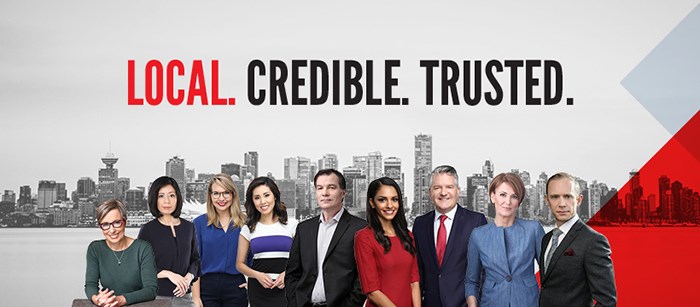 Want to stay up to date with what's happening in your community? CBC Vancouver is your source for local news and current affairs on radio, TV and online.
You can tune in to CBC Radio One at 88.1 FM (690 AM), and watch CBC Vancouver News on TV and streaming on CBC Gem. You can also follow CBC on Facebook, Instagram, or Twitter for ongoing and up-to-date reporting of the stories that matter most in B.C.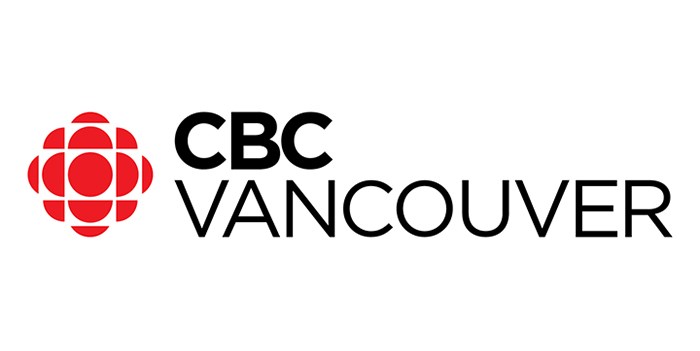 To learn more, visit cbc.ca
This Content is made possible by our Sponsor; it is not written by and does not necessarily reflect the views of the editorial staff.