Celebrate Christmas along Vancouver's iconic waterfront at the 34th annual Christmas at Canada Place!
Beginning this week on December 3 and running until January 2, 2022, the family-friendly outdoor experience will once again feature seasonal traditions, from the historic Woodward's windows to the creatively decorated Avenue of Trees, all beneath the special holiday-themed Sails of Light display.
Christmas at Canada Place can be found along the west promenade and North Point of Canada Place and is open daily (including December 24-26, December 31, and January 1) from 8 a.m. to 10 p.m.
Here's what you can expect to see at Christmas at Canada Place this year!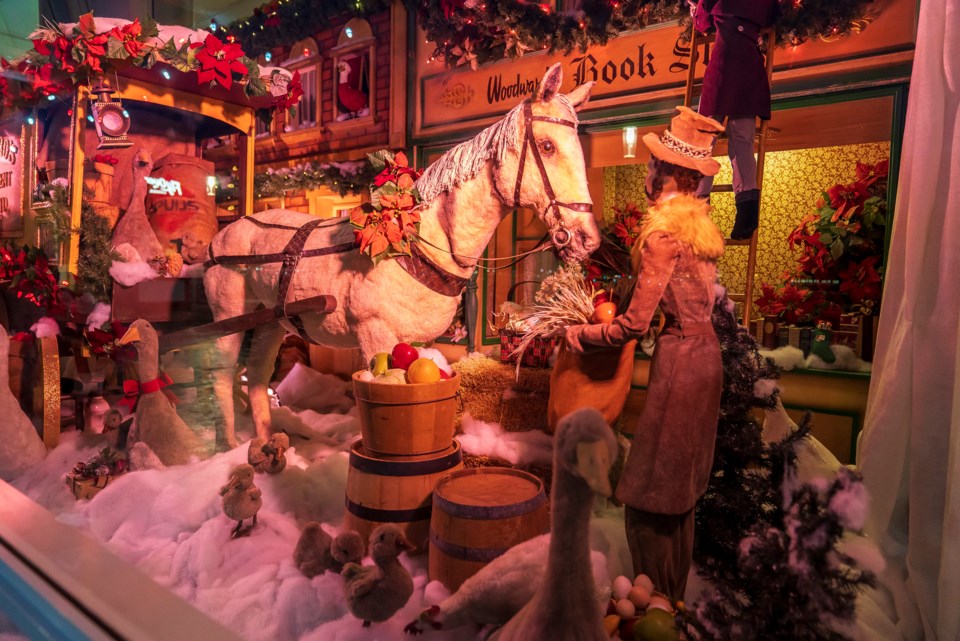 Woodward's Windows. Photo: Canada Place
WOODWARD'S WINDOWS
Originally displayed in the Woodward's department store in downtown Vancouver, the historic Woodward's windows are a treasured part of Vancouver's history.
Handcrafted in the 1960s, the displays feature classic holiday scenes with animated characters and elaborate décor, including Santa's Workshop, The Candlestick Factory, and The Lamplighter.
Following the closure of the Woodward's department store, Canada Place purchased the displays in 1993 and have continued to incorporate the nostalgic displays into their annual holiday celebration ever since.
AVENUE OF TREES
Visitors can stroll along the outdoor promenade while enjoying the beautifully decorated and individually sponsored Christmas trees on the Avenue of Trees – one of the most iconic symbols of the holiday season!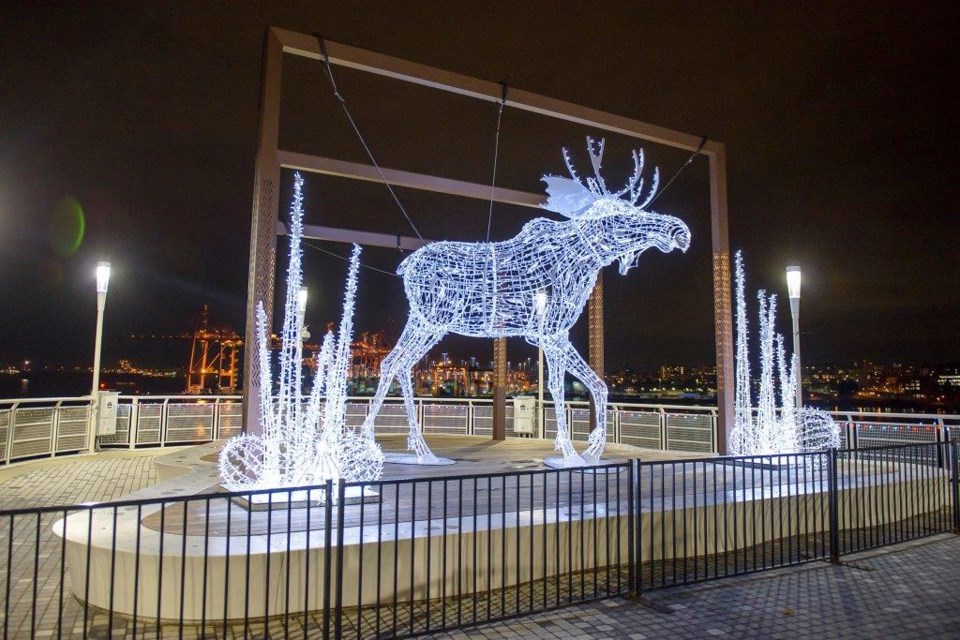 Chrismoose. Photo: Canada Place
A CHRISMOOSE STORY
"Chrismoose," an illuminated 15-foot moose sculpture, made his way from the North Pole to Canada Place in 2017 to light up the winter night sky above Coal Harbour. The magical moose joins a spectacular light display on the North Point at Canada Place, which includes over 10,000 high-efficiency LED light bulbs.
While the Chrismoose sculpture is accessible both day and evening, the light displays and Sails of Light are best viewed after sundown after 5 p.m.
As Christmas at Canada Place is an entirely outdoor experience, vaccine passports will not be required for attendance. That said, everyone visiting is encouraged to practice safe social distancing during their visit.
For more info on Christmas at Canada Place, visit canadaplace.ca/christmas.