Home ownership involves a lot of big decisions. It's easy to get caught up in the excitement of searching for your first home and find yourself skipping some crucial steps that could lead to outcomes you'll regret later.
"We're often shocked at how little information first time home buyers have been given by their other trusted advisors," says Scott T. Johnston, a partner at CBM Lawyers who advises clients on many aspects of real estate law, including residential and commercial conveyancing. "A lot of people aren't being provided with the integral information they need to know when making one of the largest financial decisions they'll ever make."
When venturing into the territory of the B.C. housing market for the first time, equipping yourself with information is essential for navigating the process with confidence and ease.
Here are three of the top mistakes made by new home buyers and how to best avoid making them yourself.
1. Not getting mortgage pre-approval
In B.C.'s competitive housing market, sellers will refuse to take your offer into consideration unless they are certain of your ability to obtain a loan to purchase the property.
"Home buyers should make sure they have mortgage pre-approval from their bank or credit union before making an offer," advises Johnston. "A lot of bidders are putting in offers that are not subject to being approved by their financial institution, which can be very dangerous when you already have a binding legal contract."
Being pre-approved for a mortgage proves that you're a serious buyer. As well, by knowing the maximum amount you are qualified to spend on a home, you can narrow down your house hunt to properties within your price range.
Before you fall in love with that dream house you can't afford, be sure to get a fully underwritten pre-approval.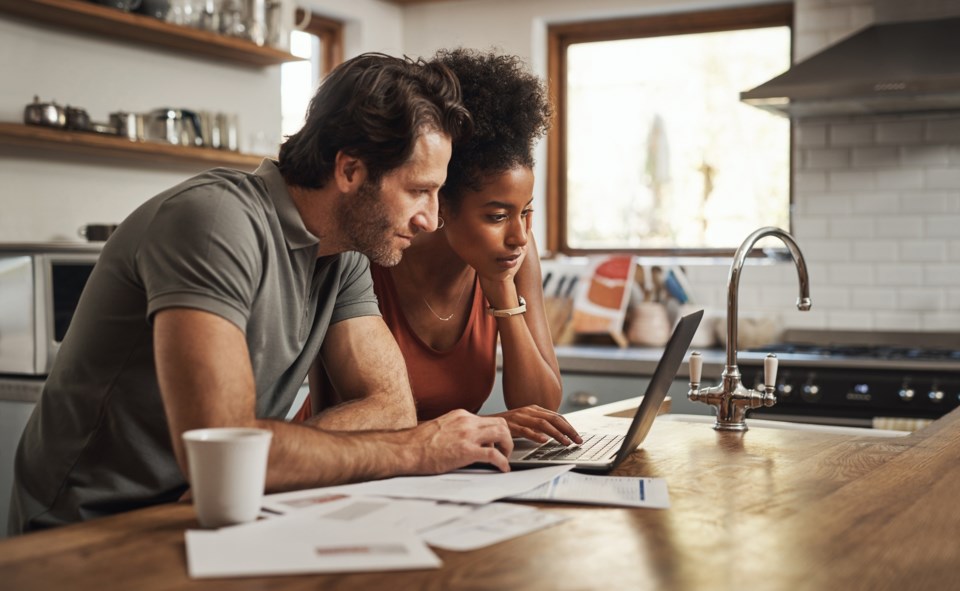 Photo: iStock
2. Not doing research on additional costs
A pre-approved mortgage enables home buyers to account for the full scope of the costs associated with buying real estate and owning a home.
"There are several additional costs and expenses over and above the purchase price that first time home buyers should consider and budget for," Johnston points out.
Some of the additional costs to consider include:
Property taxes
Insurance (such as mortgage insurance, title insurance, fire insurance, etc.)
Home inspections
Strata forms
Strata fees
Move-in fees
Maintenance
Repairs and renovations
Utilities
Among the most important expenses to budget for is the purchasing of the property itself, which needs to be done through the assistance of a real estate lawyer. Registering your mortgage with the bank or credit union, transferring the land title into your name, and covering your legal fees are part of the additional costs related to moving and buying real property, which can range anywhere between $5,000 to $15,000, or 1 percent to 3 percent of the home's purchase price.
3. Not being aware of property transfer tax
B.C. home buyers pay a tax on the transfer of real estate property, aptly called Property Transfer Tax, which is based on the fair market value (or purchase price) of the property. In B.C., the tax rate is calculated at 1% on the first $200,000, and 2% beyond $200,000 and up to $2,000,000.
One of the advantages of being a first time home buyer is being qualified for a property transfer tax exemption, which is a program that many potential new homeowners are not aware they may be eligible for.
To qualify, all of the conditions of the first time home buyers' program must be met, including having not had their name on title on any property anywhere in the world, having lived in B.C. for a full year prior to the purchase date of their home, and having property with a fair market value of less than $500,000.
First time home buying can be stressful, but having the right information in your arsenal can make all the difference.
"The more knowledge that you have going into the home buying process, the more seamless and comfortable the experience is going to be," says Johnston.
CBM Lawyers is a full-service law firm providing timely, thoughtful, and practical legal advice, as well as guiding and legally defending community members for over 40 years. Visit cbmlawyers.com for more information.