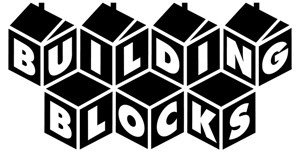 V.I.A.'s Building Blocks sponsored features offer intimate looks at real estate projects in and around Greater Vancouver, bringing you stories about the developers, the neighbourhoods and the homes themselves.
WestStone Group just launched a 406-unit luxury condo development in Surrey with prices starting at an unheard of $93,900! Square footage goes from 316 to 1,294 and consists of studios, one bedrooms, two bedrooms, two bedroom & dens, townhome lofts, and penthouses. Of course the studios are on the low end, but a total of 300 of the units are priced under $250,000. All are equipped with high-end features including large windows, spacious balconies, 8.5 foot ceilings, a fitness room, theatre and several shared common rooms, including a sky-high amenity room featuring a Sky Lounge social room with a fully-equipped kitchen and large rooftop patio area.
Positioned in the heart of West Village, Evolve will be part of Surrey's vision for a new downtown core which will include a green grocer, restaurants, cafes, a specialty liquor store, offices and will offer a place for the urban community to gather.
Being anchored by Surrey City Centre means that Evolve residents are only minutes away from post-secondary education, a new City Hall, community plaza, flagship library, the Performing Arts Centre, shopping and entertainment.
Their sales centre opens this Saturday, January 24th, with three fully furnished Show Suites located at 13328 104th Ave open Saturday-Thursday from 12pm-5pm.

The view from Evolve
For more information and to register visit evolvecondos.com and connect with Evolve on Twitter at @evolvecondos and Facebook at fb.com/evolvecondos.