Nothing has us falling in love with fall quite like the crisp, inviting crack of a can opening, the delightful pop of a bottle cap, or the smooth and sultry sound of the perfect pour of your favourite, refreshing craft beer.
It's the taste of the season, and the Penticton Ale Trail is raising a toast to fall by offering you the chance to win an exclusive prize pack to celebrate Penticton Beer Week from October 14 to 22!
It's going to be a Block Party! This can't-miss craft beer event is the 4th annual of its kind, presenting the perfect opportunity to check out the playful, picturesque paradise of Penticton.
With a beach to the north, a beach to the south, beautiful lakes and scenic trails, Penticton is not only a craft beer lover's paradise, but a four-season playground for travel seekers and families alike.
But make no mistake about it. While Penticton Beer Week will be riddled with good times and gags, lying at the centre of this festival is a heart of gold, for the driving force of these festivities is not only fun, friends, food and foam but also philanthropy.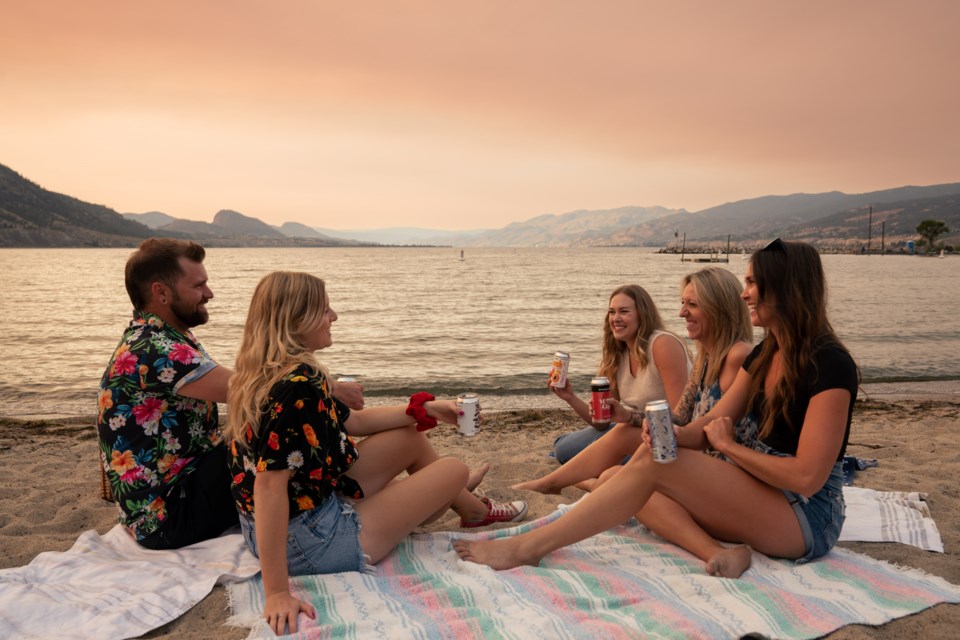 Penticton is home to eight positively perfect craft breweries along the Penticton Ale Trail. Lonely Planet even went so far as to name Penticton as Canada's Craft Beer Capital!
Each year, to celebrate Penticton Beer Week, all eight breweries, known as the Penticton Beer Blocks, work together to make a fundraising collaboration beer.
This beer is aptly named "Do Good," as it will help to Do Good in the community. Partial proceeds will help support the Dragonfly Pond Family Society, an organization committed to supporting families with children who have complex care needs or disabilities living in the South Okanagan/Similkameen region.
As if you need any more malt-fuelled motivation, the week will be jam-packed with tons of awesome craft beer events, including a Brewmaster's dinner, the Penticton Beer Run, beer launches, live music, Oktoberfest-themed events, and more. Rest assured. There will be plenty of things to do, and even more craft beer to try!
So, now that we've convinced you to go. Where do you stay? No worries! Visit Penticton has that covered, with Sip & Stay packages to help you book your trip to Penticton.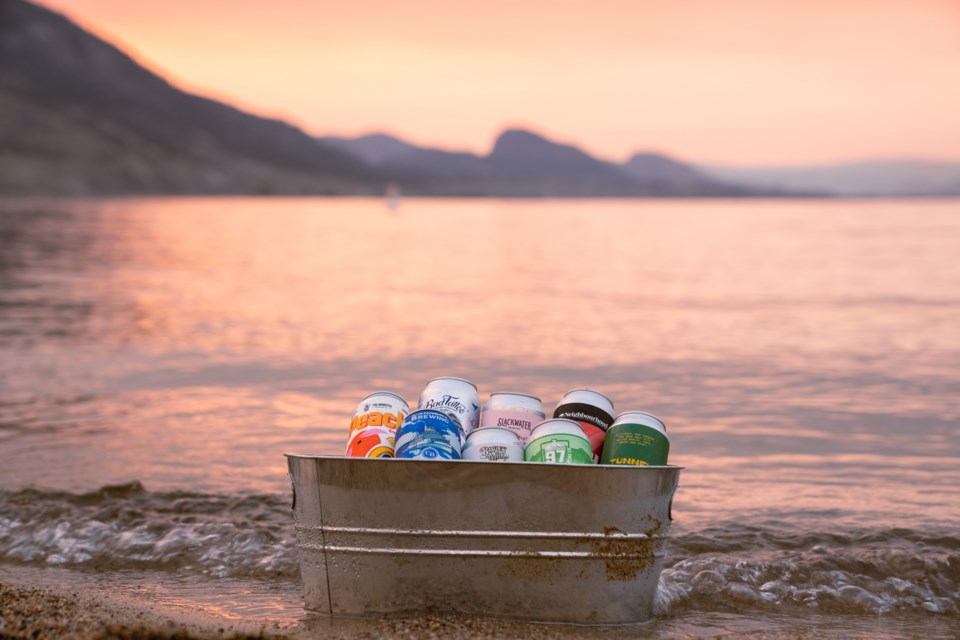 To help celebrate this most bubbly of beer festivals, one lucky person will win the most awesome Penticton craft beer experience, including a two night stay at the Penticton Lakeside Resort & Conference Centre, two tickets for BrewHaha, $25 gift cards to each of the eight Penticton Beer Blocks breweries, beer swag, and more!
Don't miss out on the Penticton Beer Week Block Party. The can't-miss craft beer event of the year. Enter for your chance to win today!
For the full list of events and additional information, visit visitpenticton.com/event/penticton-beer-week.
We've partnered with the Penticton Beer Blocks, BC Ale Trail, and Visit Penticton to give one lucky winner the most awesome Penticton craft beer experience, including:
A gift certificate for a two-night stay in a king lakeview guestroom at the Penticton Lakeside Resort and Conference Centre - $700
A gift card for the Barking Parrot - $50
Two tickets for BrewHaha at the Penticton Lakeside Resort on Oct. 22 - $40
$25 gift cards from each of the 8 Penticton breweries: Abandoned Rail, Bad Tattoo, Barley Mill, Cannery, Highway 97, Neighbourhood, Slackwater and Tin Whistle - $200
A gift certificate for two entries for the 2022 or 2023 Penticton Beer Run from Hoodoo Adventures - $240
A Penticton Beer Run growler - $7
Two Penticton Beer t-shirts - $40
A gift certificate for two seats on PenBrewTour for the 2023 season - $90
A Penticton t-shirt and snapback hat from Visit Penticton - $42
A deluxe swag pack from the BC Ale Trail - $250
Total Grand Prize Value: $1,650
You can enter via the contest entry form below. For the latest on Penticton, follow @visitpenticton on Instagram.
This contest is open to British Columbia residents aged 19+ and closes on September 29, 2022. The contest winner will be contacted via email on this date.