Which B.C. region boasts the only Maritime-Mediterranean climate in all of Canada?
The answer is Cowichan!
Boasting the warmest temperatures throughout all four seasons within the entire country, Cowichan is the best destination getaway for Vancouverites looking to escape to someplace sunny and warm this spring. And whether you decide to get there by seaplane or by ferry (and car), it's a close trip to make from mainland Vancouver to Vancouver Island.
While the region is well known for its mountain vistas, vast parklands and wide open spaces for exploration in the great outdoors, Cowichan is more than just a hub for outdoor adventure. It's also a great choice for those who want to dine and sip, shop and play, and have rich cultural experiences within the unique and tight-knit Cowichan community.
Here are some of the best activities to try in Cowichan this spring.
Dine in Cowichan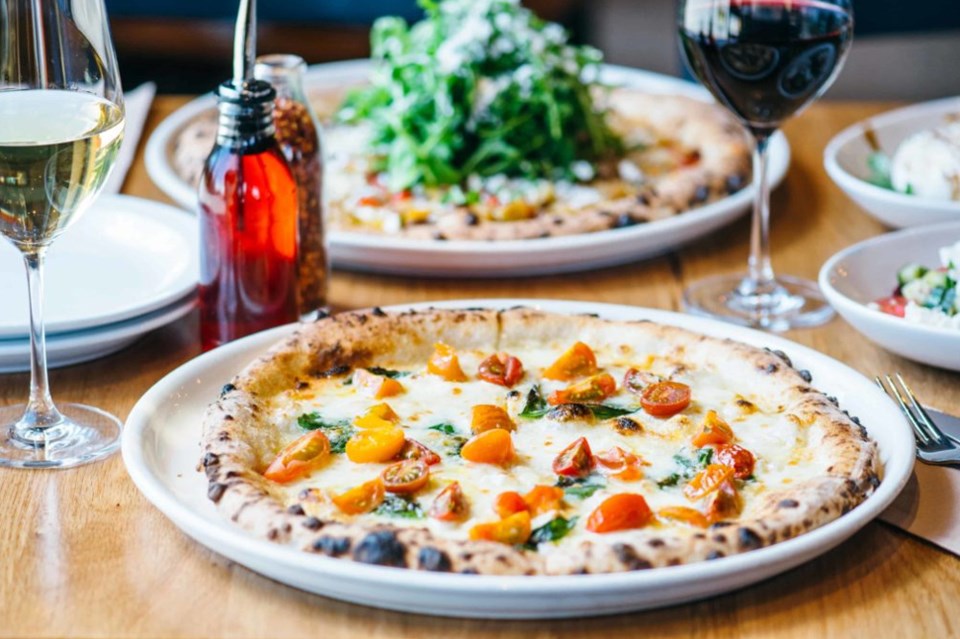 Cowichan is host to amazing culinary experiences that promote cuisines from around the world, while prioritizing the use of locally-grown ingredients. Whether you're looking for ideas for cafes and bakeries to start off your day, or eateries and restaurants with appetizing lunch or dinner menus, there's so much to choose from.
Located in the heart of Cowichan Bay Village, True Grain Organic Craft Bakery and Leeward Coastal Cafe is the spot for fresh, local and organic handcrafted breads and pastries inspired by Old World European bakeries. Grab a matcha latte and croissant to go as you take a stroll along Cowichan Bay's newest waterfront destination. For those with plant-based tastes, Plantitude Kind Food in Ladysmith has a menu that is 100% plant-based, with many items available gluten-free as well. Over in Cobble Hill, you'll find one of Cowichan's best pizzerias at Pizzeria Prima Strada, where they serve traditional wood-fired, thin crust Neapolitan pizza made with simple, fresh ingredients. Their menu also includes seasonal salads, cocktails, craft beer, local house wine and housemade gelato to pair with your pizza.
Sip in Cowichan
Unwind during your time in Cowichan by sipping on the different variations of farm-to-glass wines, ciders, spirits and beers that represent the unique character of the region.
Found on the side of Mount Prevost in Duncan, Averill Creek Vineyard produces premium quality estate-grown wines, with a specialty in world-class Pinot Noir. Through a private tour of the winery, you can experience barrel tastings, a talk and tour through the vines, and guided flight tastings of the Estate and Reserve level wines on the ocean-view terrace. Another essential tasting spot is Merridale Cidery & Distillery, B.C.'s oldest estate cidery, as well as B.C.'s first craft distillery, located in Cobble Hill. The sustainably-farmed orchard-to-glass ciders and spirits are perfectly paired with their farm-to-table cuisine. For some of Vancouver Island's best brews, Bayview Brewing, which opened two years ago in Ladysmith, offers a lineup featuring classic ales and innovative sours.
Shop in Cowichan
When shopping in Cowichan, you're bound to find something unique everywhere you turn, including artisan creations, First Nations craftwork, the latest fashions, antique jewellery, old records and so much more in the locally-owned boutiques and shops.
Fabrications in Duncan dresses women in apparel and accessories that radiate with the casual comfort and elegance of West Coast style, and are also made with organic, fair trade materials. Blended, aged and bottled by hand on Vancouver Island, Wild Coast Perfumery's all natural perfumes are locally inspired, with each original fragrance incorporating a wild harvested element in its blend. One of their signature scents, the Cowichan Rose, captures the aroma of the wild rose laden banks that wind along the Cowichan River. Doubling as a computer store, Uforik Sounds is the go-to record store in Ladysmith. Spend countless hours digging through endless crates of new and used vinyl records and you just may find that long-lost album you've been searching for years for.
Play in Cowichan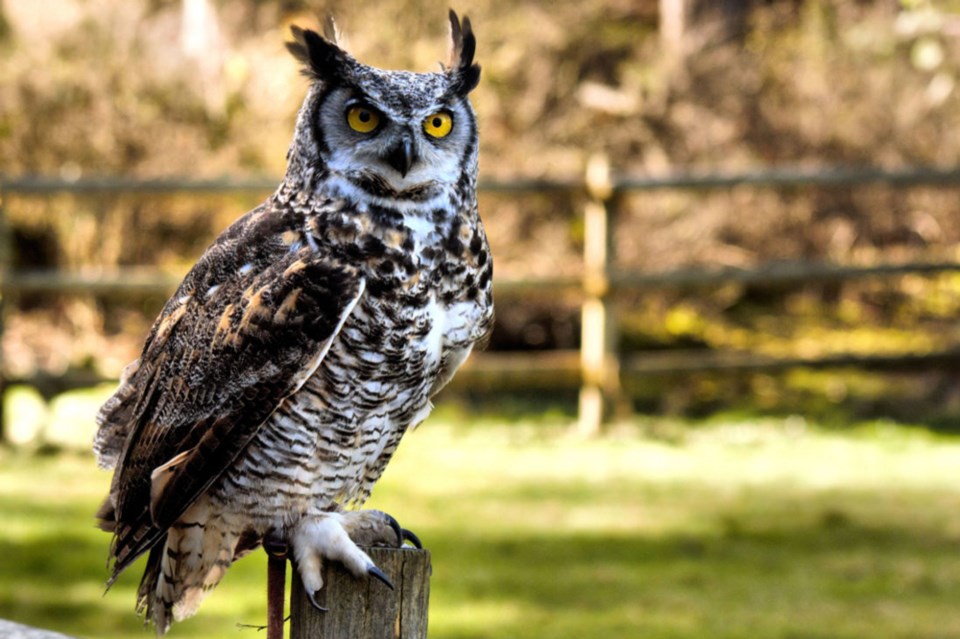 From live theatre performances to close encounters with B.C. wildlife, there are lots of different activities to do in Cowichan that are sure to suit your interests.
The Cowichan Performing Arts Centre in Duncan is the Cowichan Valley's premiere entertainment venue, seating up to 731 patrons for shows that span across music, theatre, comedy, dance and film. The Arts Centre's spring season includes Rocky Mountain High's live celebration of the music of John Denver, Chalkboard Theatre Society's production of Anne of Green Gables: the Musical, and St. John's Academy Shawnigan Lake's musical production of Frozen Jr.
While in Duncan, you can get up close and personal with the birds of prey that call Cowichan home, including species such as eagles, hawks, owls and vultures, through a professional flying demonstration by Pacific Northwest Raptors. See the winged creations in action as they soar over your head and learn about their important roles in the B.C. ecosystem from the Raptors experts.
Go to tourismcowichan.com/spring to plan your Cowichan trip itinerary today.
We've partnered with Tourism Cowichan to give one lucky winner a spring vacation package, valued at $1195!
The Tourism Cowichan Grand Prize includes:
A $100 gift card to Pizzeria Prima Strada
A winery experience for 2 at Averill Creek Vineyard, which includes a private tour, a guided tasting, and more. (Valued at $100)
An Orchard to Glass guided tasting experience for 2 at Merridale Cidery & Distillery (Valued at $55)
A 50ml bottle of perfume from Wild Coast Perfumery (Valued at $125)
A $50 gift certificate to Uforik Sounds
Admission for 2 adults and 2 children for a flying demonstration with Pacific Northwest Raptors (Valued at $75)
A $100 gift card to the Cowichan Performing Arts Centre
A 2-nights stay at Lavender View (Valued at $590)
Total Grand Prize Value: $1195 CAD
You can enter via the contest entry form below. For additional chances to win, visit Tourism Cowichan at their website for 10 bonus entries, and visit their Facebook and Instagram for another 25 bonus entries each.
This contest is open to British Columbia residents and closes on April 17, 2023. The contest winner will be contacted via email on this date. Transportation is not included, and some date restrictions may apply. Prize must be redeemed by December 31, 2023.