Vancouver may be a cycling paradise, but there's so much more to be enjoyed on two wheels if you're willing to take a drive.
Just in time for your summer rides, we've partnered with Thule Store Vancouver to highlight some beloved cycling destinations and trails in and around the city, as well as offer a chance to win an amazing prize for your cycling adventures!
Spirit Trail
If you're looking for something easy and breezy to kick off your summer riding bucket list, head straight to the Spirit Trail on the North Shore.
Spanning West and North Vancouver, this low-key ride is well-signed and operates from its own bike lane across the entire route, making it perfect for beginners or those simply looking to unwind along the way. There's a ton to explore en route, including Lonsdale Quay, Ambleside and John Lawson Park, where you can grab food and take in some seriously stunning ocean views.
Alice Lake
Located about 1 hour from Vancouver, Alice Lake is the perfect destination for cyclists of all abilities looking to explore nearby Squamish.
The campground has 12 bike-in tent sites plus shower facilities in addition to several multi-use trails. The majority of trails are hand built and combine technical cross-country riding with some flow sections. Recommended beginner trails include Jack's Trail, 50 Shades of Green, Bob McIntosh Memorial, Dead End Loop, Rock 'n Roll, Rob's Corners, Cliff's Corners, and Mashiter trails, while intermediate riders can head to Leave of Absence trail; a singletrack cross country trail slicing through Squamish's lush green forests.
Mount Seymour's CBC Trail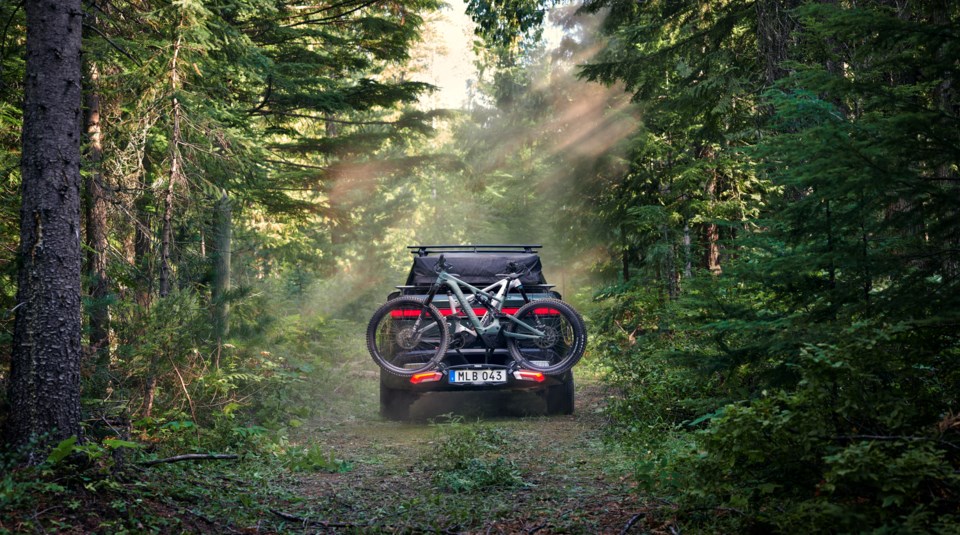 For experienced mountain bikers only! This epic downhill trail is just under 2 km but is more than worth the trip.
Considered the quintessential North Shore freeride mountain bike trail, this Black Diamond trail is extremely technical, careening through old-growth cedars with steeps, rock rolls, and tight turns along the way.
Of course, you want to focus your attention on the trails, not just getting to them. Fortunately, Thule has made this easier than ever thanks to the brand-new Thule Epos; a new, fully foldable, and tiltable hitch bike carrier with an innovative telescopic bike attachment system designed to transport bikes of any type or size – whether it is e-bikes, mountain bikes, or gravel bikes.
Golden Ears Provincial Park
As one of British Columbia's largest parks, Golden Ears is a must-visit destination for all sorts of recreation, cycling included.
The park comprises three large campgrounds with 20 bike-in campsites, and an extensive system of hiking, horseback-riding trails, and plenty of cycling trails, including great family rides, and a scenic 11km excursion to downtown Maple Ridge.
Ridgeway Greenway
This 13km cross-town route starts on 8th Avenue at Blanca Street and passes through the leafy residential neighborhoods of West Point Grey, Dunbar, and Kerrisdale to 37th Avenue before taking you to a few gorgeous destinations including a scenic lookout at Discovery St and 8th Avenue, VanDusen Botanical Gardens, and Queen Elizabeth Park.
There's no shortage of spectacular bike trails in Vancouver; and Thule makes it easy to explore them all.

Thule's hitch racks, such as the Thule Epos, come in different types and are thoroughly tested to ensure your safety and the safety of others on the road, along with protecting your bike from any kind of damage. Thule even offers hitch and bike rack installations on-site from their new store at Park Royal Mall in Vancouver.

Thule has been making premium products to support your active lifestyle and kickstart your outdoor adventures since 1942. Now you can shop all of Thule's products in one place at their first-ever Canadian brand store at Park Royal Shopping Centre. To learn more, visit Thule Store Vancouver.
Meet Team Thule in person at Crankworx in Whistler from July 21-30 to learn more about Thule's bike racks and to win some great prizes.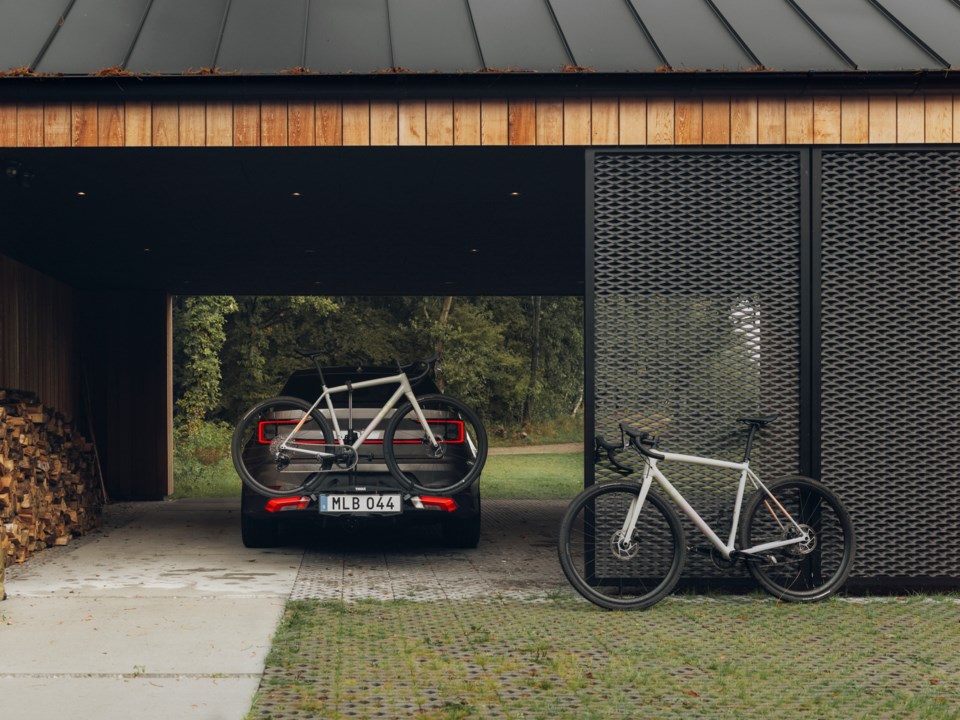 We've partnered with Thule Store Vancouver to give one lucky winner a Thule T2 Pro XTR Bike Rack (valued at $999.95)
You can enter via the contest entry form below. For additional chances to win, visit Thule Store Vancouver for 10 bonus entries, and visit their Facebook and Instagram for another 25 bonus entries each.
This contest is open to British Columbia residents and closes on July 13, 2023. The contest winner will be contacted via email on this date.