With summer coming to a close and a few too many weeks until the holidays, we're all starting to wonder when our next chance to unwind might come. Well, sometimes the best getaways are actually close to home.

Featuring 31 spacious waterfront villas that are nestled against the scenic backdrop of the Sunshine Coast, Painted Boat Resort & Spa is designed to help you feel the closeness of nature, while offering all the modern conveniences and indulgences you could expect from a world-class getaway.

Best of all, that world-class feeling is located just 2.5 hours from Vancouver.

Painted Boat Resort & Spa is surrounded by breathtaking natural scenery that serves as the perfect backdrop for any adventure you can imagine, whether that be hiking, forest-bathing, kayaking, or tours highlighting the region's local artists and artisans.

But why do all that when you can visit a spa that was voted No.1 on the Sunshine Coast?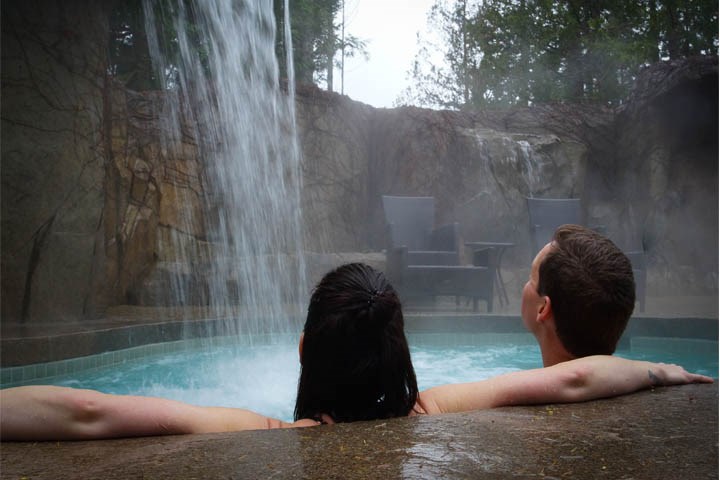 The SPA at Painted Boat Resort & Spa is an oasis of calm and total relaxation. A true escape from everyday life, The SPA offers a full menu of spa treatments, products infused with mineral-rich seaweed and salts harvested straight from the ocean. During your stay, the Spa Serenity Garden will also be available to you before or after your treatment, and features a hot tub, complete with cascading waterfall, heated saltwater pool, glacial rain shower, and sauna. Fall is the perfect time to enjoy the warming fire-pit, located in the Serenity Garden, while listening to the soothing sounds of the waterfall.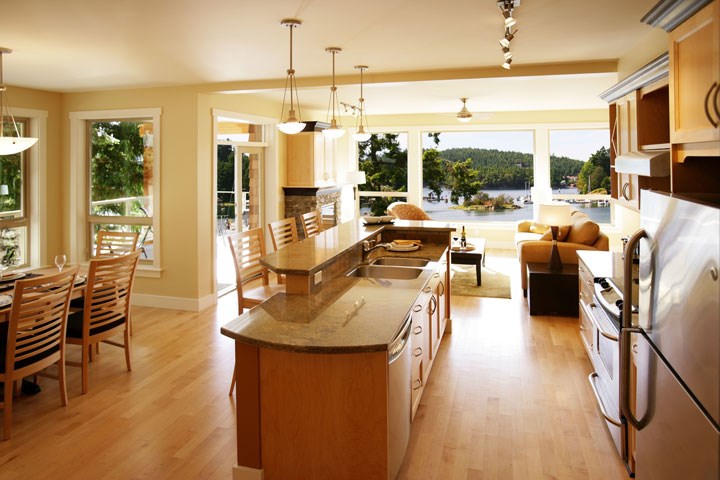 Once finished at The Spa, head back to your spacious waterfront villa. All villas at Painted Boat Resort & Spa boast sweeping views of Pender Harbour and range from 1160 to 1760 sq ft. Each villa features a patio, full-size barbecue, kitchen with granite countertops, upscale furnishings, and a fireplace. It's the perfect setting to relax after a long day of… well, relaxing.

Whether you're a local wanderer, an adventure seeker, or a couple looking for a romantic weekend away, Painted Boat Resort & Spa is the quick and easy vacation you've been looking for. But it's so much more than convenient, it's truly a magical destination for those hoping for an escape from everyday life.
This season, Painted Boat Resort & Spa is offering a Spa Serenity Package that includes a 2-night stay and a $200 Spa voucher, but you may not have to pay anything at all!
We've partnered with Painted Boat Resort & Spa to give one lucky winner a 2-night stay and spa experience on the Sunshine Coast.

The Painted Boat Resort & Spa Grand Prize includes:
A 2-night stay in a one-bedroom Villa
$200 spa voucher - voted the No.1 Spa on the Sunshine Coast
Total Grand Prize Value: $733 CAD.
The prize is to be used between October 28, 2022 - March 9, 2023 (excluding holidays).
You can enter via the contest entry form below. For additional chances to win, visit Painted Boat Resort & Spa at their website for 10 bonus entries, and visit their Facebook and Instagram for another 25 bonus entries each.
This contest is open to British Columbia residents and closes on October 27, 2022, at 9 a.m. The contest winner will be contacted via email on this date.

Whether you're seeking a romantic getaway or a quick reprieve from the city, Painted Boat Resort & Spa is the ideal destination for those hoping to enjoy everything that makes B.C. awesome, just a few hours from home.