During this year's fall and winter seasons, Delta saw an uptick in new additions to the city's entertainment and hospitality options, starting with the opening of a new casino in September 2022.
And now, as of December 15, 2022, Delta Hotels by Marriott Vancouver Delta has officially opened along Highway-17A – and it's the first hotel opening of its kind in Delta in years.
"We are thrilled to open the latest Delta Hotels by Marriott in Delta," says Sam Yu, general manager of Delta Hotels by Marriott Vancouver Delta. "We are a one-stop vacation destination offering a streamlined experience where guests can relax and unwind, and enjoy local gaming and dining experiences."
Delta Hotels by Marriott Vancouver Delta offers a full-service VIP resort experience, complete with the quality service and amazing comforts associated with the Delta Hotels by Marriott name.
The brand new hotel is attached to the recently opened Cascades Casino Delta. Located just right next door, those who feel like trying their luck can enjoy a premium stay and play experience between the hotel and casino.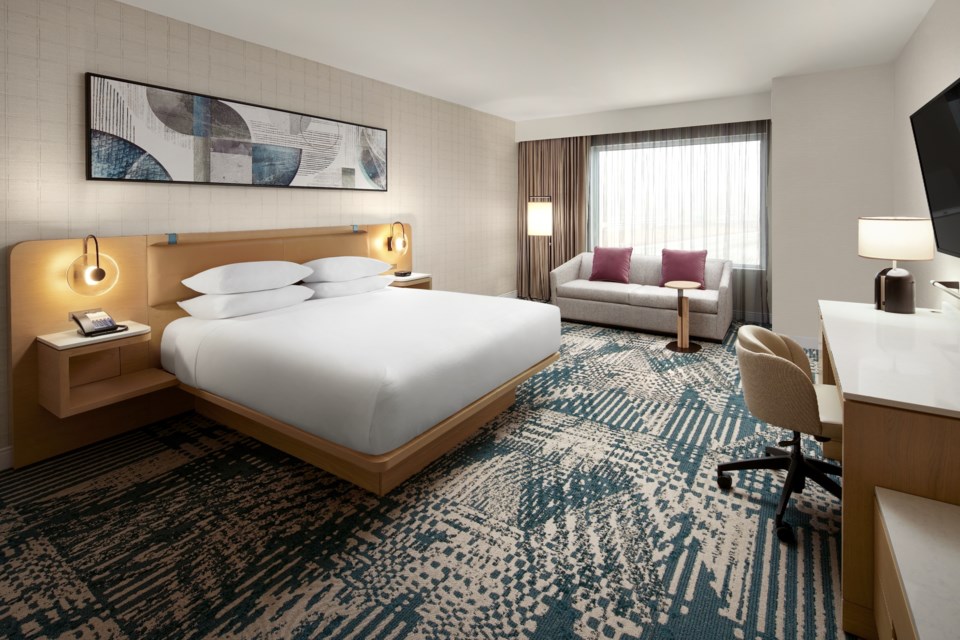 The new Delta Hotels by Marriott property features 124 upscale guest rooms. Rooms and suites feature premium bedding and towels, upgraded showers, complimentary wifi, bottled water, a mini fridge, a flat-screen TV with premium channels, and workspaces.
Hotel amenities include room service, a 24-hour fitness centre, meeting spaces, the Delta Pantry stocked with snacks and beverages, and a Starbucks "grab'n'go" coffee shop. Guests will also have indoor access to Cascades Casino, the conference centre, and nearby dining options.
Playing to the casino theme in honour of its neighbour, Delta Hotels by Marriott Vancouver Delta has rooms named after characters from James Bond films, such as the Camille board room, which comes from Quantum of Solace (2008), and the Madeleine conference room, which comes from Spectre (2015) and No Time To Die (2021).
The hotel also will feature a high-end spa and wellness centre. Sévérine Spa and Wellness, another 007-inspired name derived from the Bond film Skyfall (2012), is set to open in February 2023. An outdoor pool and hot tub area is expected to open in April 2023.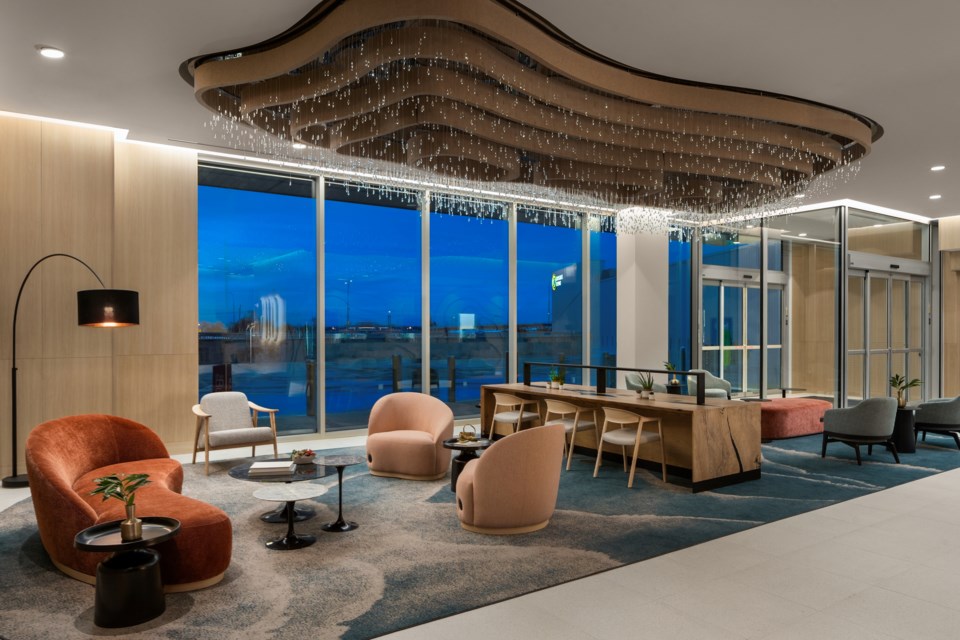 Delta Hotels by Marriott Vancouver Delta is 20 minutes from the Vancouver International Airport, 15 minutes from the BC Ferries terminal at Tsawwassen, and in close proximity to local shopping destinations like MacArthurGlen Vancouver Designer Outlet and Tsawwassen Mills, and entertainment options, such as the Richmond Ice Centre, SilverCity Entertainment Complex, Watermania, and several golf courses just a short drive away.
The hotel is also close to Ladner, Steveston, Richmond, and Tsawwassen, all of which have a multitude of offerings for dining, shopping, and entertainment options. Situated close to the U.S. border, the hotel is a great stopping point for travelers between Canada and the US.
All in all, this new hotel in Delta is the perfect location for Vancouverites who want a local business or leisure getaway and wish to stay in a peaceful setting with quick and easy access to the city.
Delta Hotels by Marriott Vancouver Delta joins the Marriott portfolio of brands, which contains more than 8,000 hotels in over 130 countries. It is the 101st Delta Hotel property to open, with the 100th Delta Hotel property having opened in Dubai in early December 2022.
Delta Hotels by Marriott Vancouver Delta is located at 6005 Highway-17A. Go to marriott.com/delta-hotels-vancouver-delta for more information on the hotel and grand opening offers.