Dine Out Vancouver Festival
brings together more than 300 restaurants, plus wineries, craft breweries, suppliers and tens of thousands of diners to participate in 17 days of food-related events. This season's culinary experiences include long table dinners, dim sum tours, oyster shucking classes, international guest chefs and of course, the festival's signature, fixed-price menus, which showcase the city's best restaurants at special, festival-only price points.
These menus offer diners on any budget the opportunity to go out and enjoy a night on the town. With that in mind, here are 5 favourites offering three-course menus for just $25. Bon Appétit!
Italian Tomato - 1047 Davie Street and 8380 Bridgeport Road, Richmond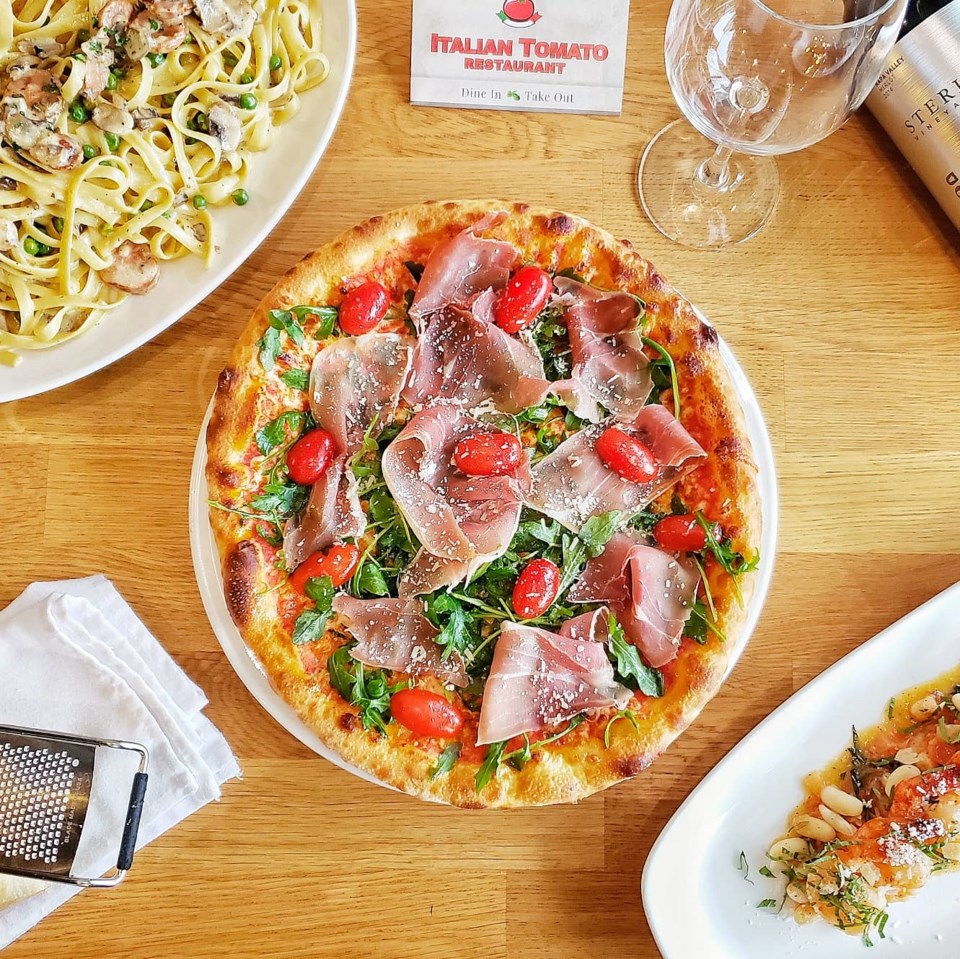 If you're craving soul-satisfying Italian fare, you absolutely must visit Italian Tomato in Metro Vancouver. With a downtown and Richmond location, this crowd-pleasing restaurant has over a decade of experience creating delectable meals including Lasagna, Cannelloni and other classic Italian dishes. Choose from a dozen pasta varieties (gluten-free options available) and almost 40 sauces, each of which are made fresh to order from fresh and local ingredients. Whether you're craving thin crust pizza, Puttanesca or a steaming bowl of Minestrone, Italian Tomato is the perfect place in Vancouver to break bread and enjoy a hearty meal. You can reserve during Dine Out Vancouver Festival
HERE
.
Chickpea - 4298 Main St and 884 W Cordova St (Food Truck)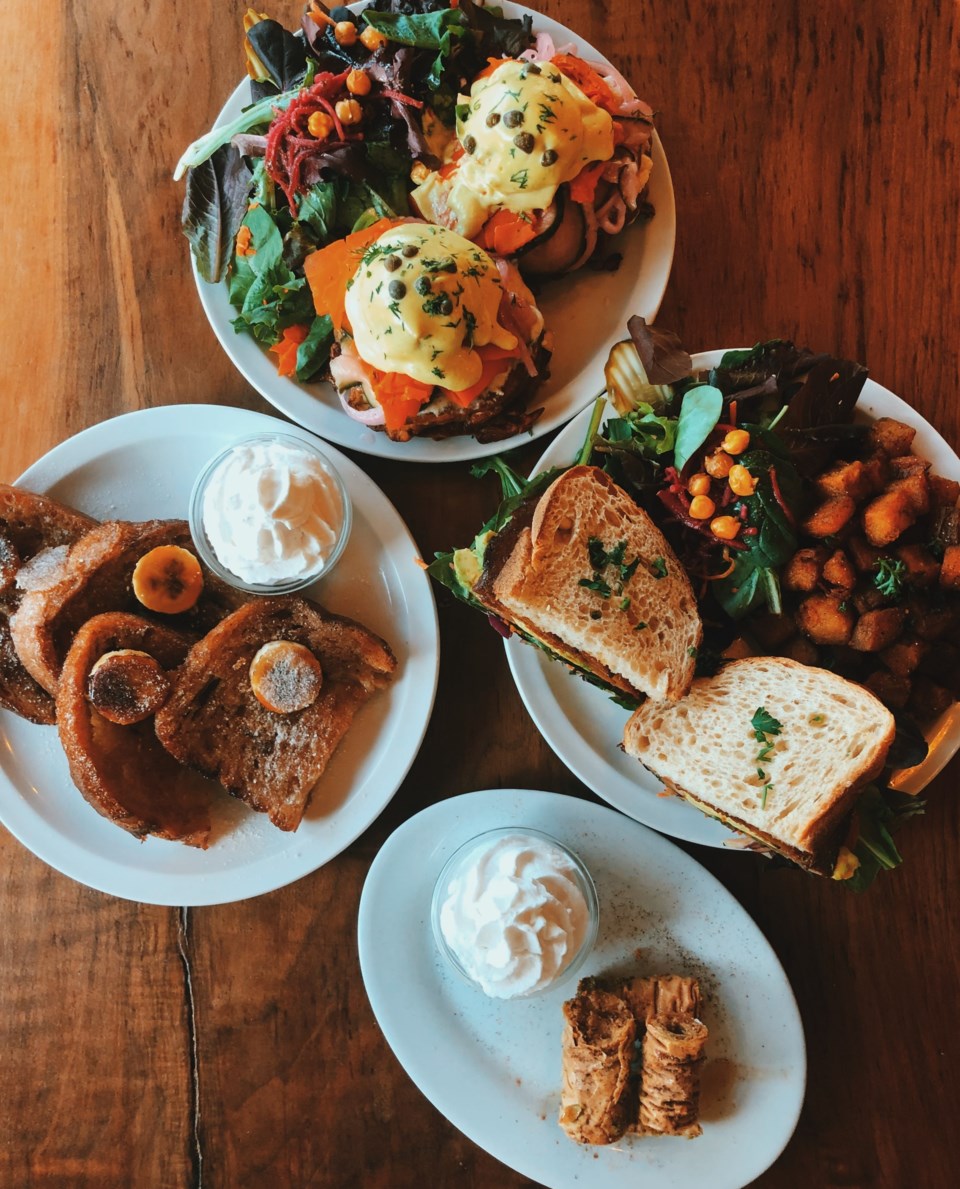 Plant-based comfort food with a Mediterranean twist! In the beginning, Chickpea was all about hummus. Made from a delicious mixture of chickpeas, tahini, olive oil and spices, hummus is an essential part of virtually every Middle Eastern menu. This simple dish was the inspiration for Chickpea's incredible food truck, which quickly became a favourite amongst Vancouverites yearning for a healthy and hearty plant-based fare. Now a charming brick-and-mortar on Main St (and burgeoning catering business) Chickpea offers hungry diners a colourful menu of Middle Eastern flavours, punctuated by modern, plant-based additions such as Tempeh Shawarma marinated in curry, sumac, and coriander. Using wholesome ingredients prepared with love, Chickpea's all-vegan menu is as nourishing as it is decadent, making it perfect for breakfast (served all day), lunch, dinner or a celebration amongst friends. You can reserve during Dine Out Vancouver Festival HERE.

The Charles Bar - 136 W Cordova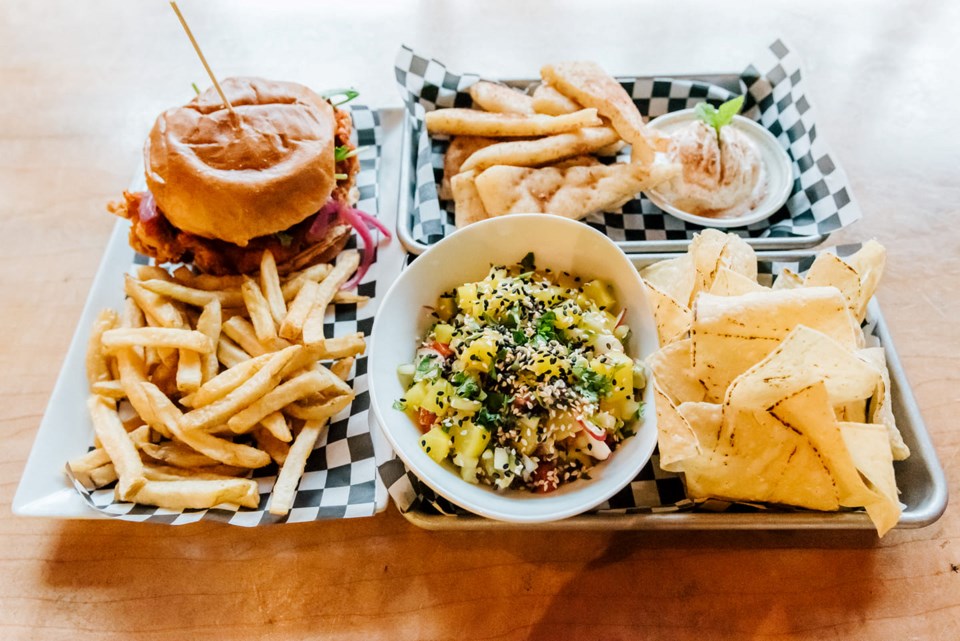 A landmark location in Vancouver, the Woodward's building offered our city nearly a century of forward-thinking style. The Charles Bar supports the ground floor of the famous Woodward's building, with the room's airy, modern design and unique V-shape allowing for various pursuits, including watching a game and indulging in the Charles' excellent selection well-crafted food, cocktails and craft beer. Local Vancouver DJs round out the venue on weekend nights – dropping everything from classic Hip Hop and R&B to your favourite party songs. Whatever you're looking for on a night out in Vancouver, The Charles Bar has got it. Best of all, their special Dine Out menu will feature a three-course take on modern pub fare for just $25 (vegetarian and gluten-free options available). You can reserve during Dine Out Vancouver Festival HERE.
Rocky Mountain Flatbread - 1876 West 1st Ave, 4186 Main St, and 105 - 5570 152nd St, Surrey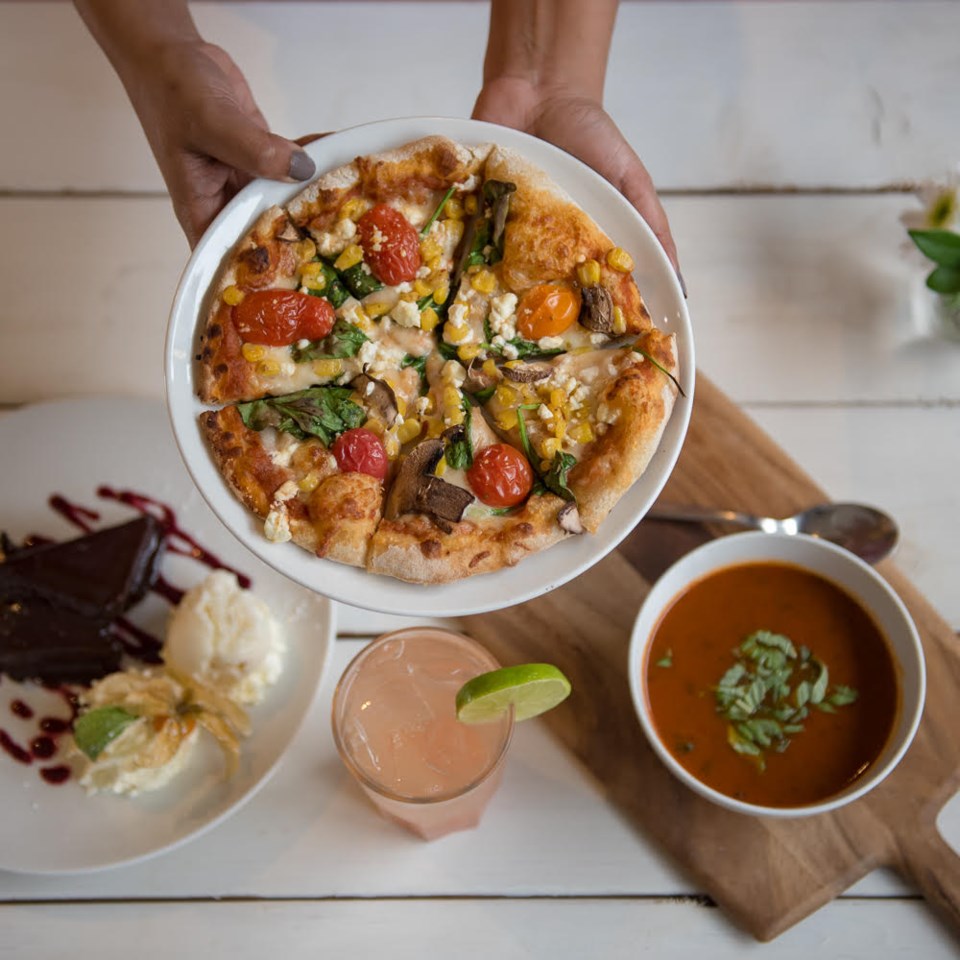 Rocky Mountain Flatbread's $25 three-course Dine Out Vancouver Festival menu starts with a complimentary Elderflower Mocktail and continues with over 100 food combinations to choose from including tons of gluten-free, vegetarian, vegan and nut-free options. Rocky Mountain will even be offering some crafty dining experiences during Dine Out where you can handcraft your own pizzas while enjoying local craft beer.
Since 2004, Rocky Mountain Flatbread has been proud to use local and organic produce, Ocean Wise seafood and local free-range meats. Their three locations in Kitsilano, Main Street and Surrey will all be serving specialized $25 menus during Dine Out Vancouver. You can reserve during Dine Out Vancouver Festival HERE.

Water St. Cafe - 300 Water St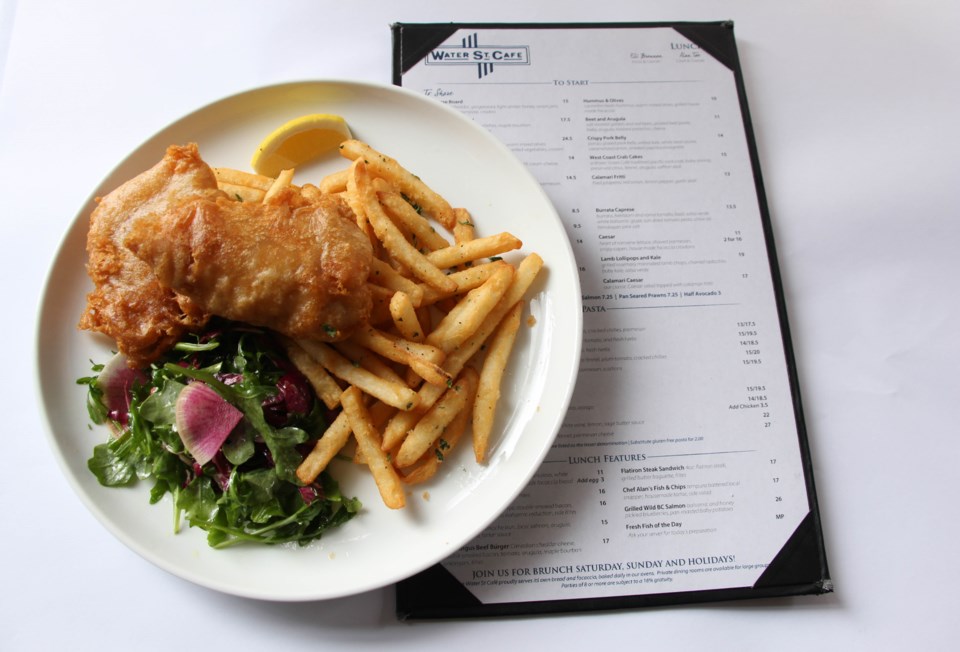 Located in the old Edward Hotel almost directly across from the historic Gastown Steam Clock, Water St. Cafe has been treating diners to elegant meals, cocktails, and service for over 32 years. Now two years into their operations under new management, the iconic Vancouver eatery has expanded operations upstairs. The 2nd Floor At the Water St. Café will serve as a live music venue, private event space and expanded dining room atop their distinguished home at 300 Water St. The menu at The 2nd Floor At the Water St. Café will mimic the original downstairs space, offering diners Italian and Mediterranean specialities, including a full pasta menu and charcuterie, in addition to an elevated approach to West Coast fare, including delicate seafood preparations and hearty crowd-pleasers such as Chef Alan's Fish & Chips. Water St. Cafe is offering three-course brunch, lunch and dinner options during Dine Out, which range from $25 - $35 per person. You can reserve during Dine Out Vancouver Festival HERE.
Craving more? You can check out our online guide to Dine Out Vancouver Festival HERE.