Dine Out Vancouver Festival brings together more than 300 restaurants, plus wineries, craft breweries, suppliers and tens of thousands of diners to participate in 17 days of food-related events. This season's culinary experiences include long table dinners, dim sum tours, oyster shucking classes, international guest chefs and of course, the festival's signature, fixed-price menus, which showcase the city's best restaurants at special, festival-only price points.

With literally hundreds of restaurants to choose from, the only challenge is not getting too full. To help you narrow it down, here are 7 restaurants we would check out during this year's Dine Out Vancouver Festival.

Earls Kitchen & Bar - Various Locations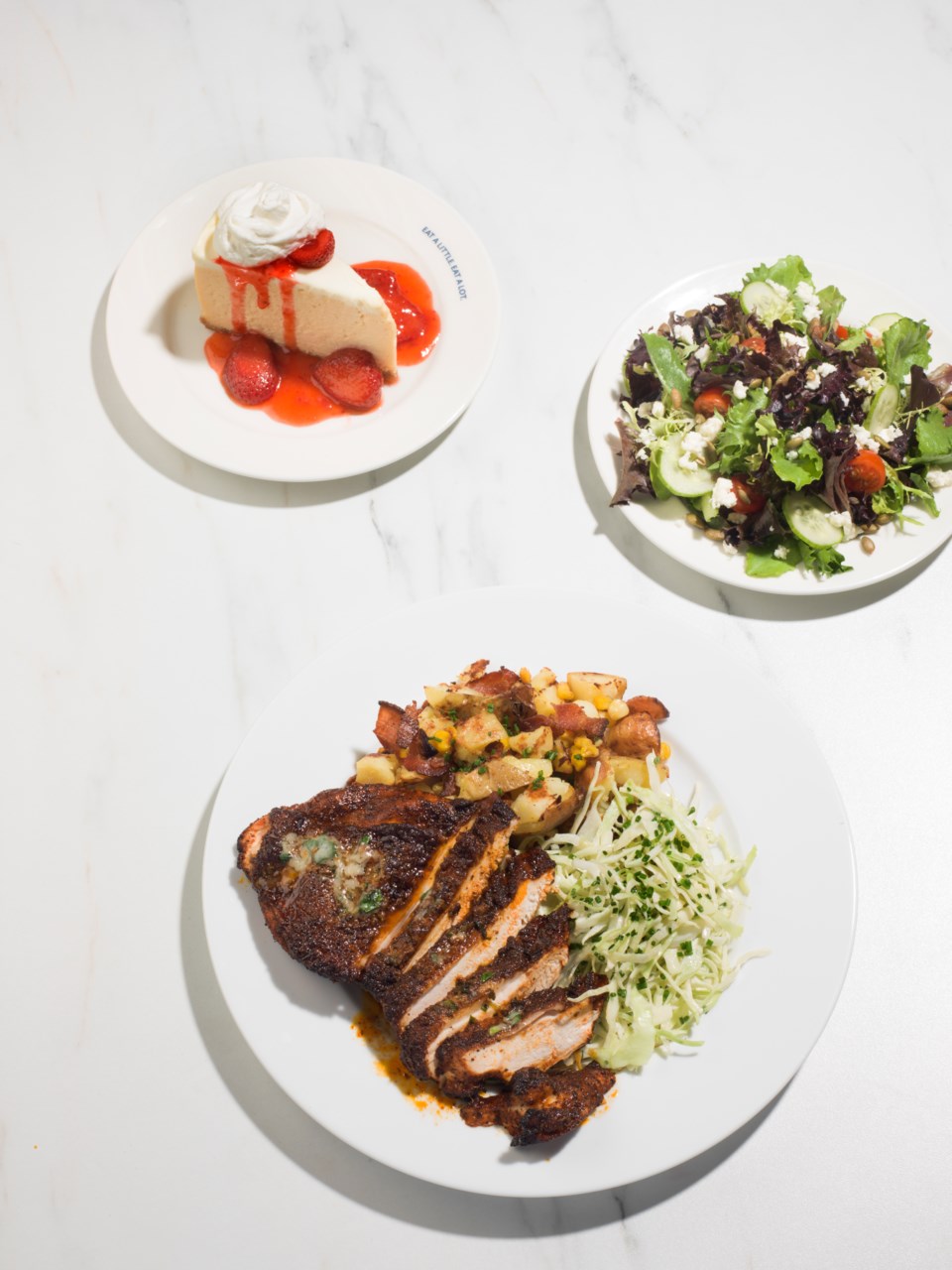 Earls is back for this year's Dine Out Vancouver Festival, bringing you classics like the popular Cajun Chicken and new soon-to-be favourites like their Scallop Risotto. The Dine Out Vancouver menu is available at all five participating Vancouver locations: Test Kitchen, Yaletown, Ambleside Beach, Robson Street, and Fir Street. Available for lunch and dinner, each a three-course meal, with your choice of appetizer, main and dessert for just $35. You can reserve during Dine Out Vancouver Festival HERE.​​​​​​​

Hydra Estiatorio Mediterranean & Bar - 475 Howe St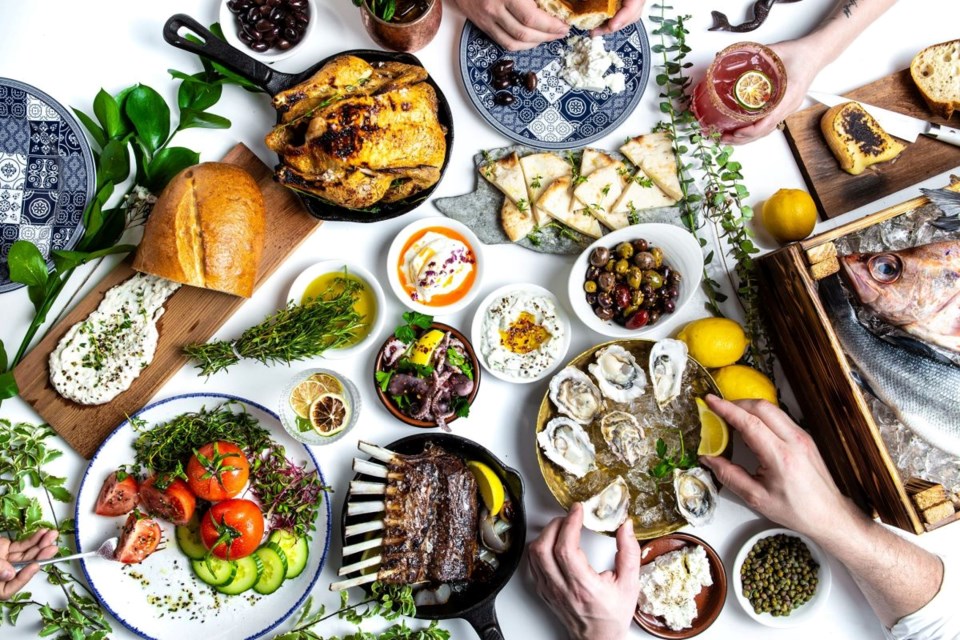 Named after the beautiful culinary Greek island in the Aegean Sea, Chef-driven Hydra Estiatorio Mediterranean & Bar is a Mediterranean-inspired restaurant with an engaging lively 40-foot cocktail bar. Located in the EXchange Tower atrium, Hydra applies Greece's time-honoured ingredients and traditional cooking styles, focusing on quality Mediterranean dishes such as Vine-Ripened Tomato Salad with Flat Parsley and Feta, tender Grilled Octopus garnished with Lemon Juice and Olive Oil, or Lamb Chops served straight from the grill with hints of Garlic and Oregano. The stylish ambience of this glass-enclosed space is perfect to enjoy throughout the day and evening, and absolutely ideal for events. With a soaring 60-foot lobby atrium and a complex wine program accompanied by refreshing handcrafted cocktails, Hydra Estiatorio Mediterranean & Bar is also available for more intimate functions, with a private space for up to thirty people and full restaurant buy-outs for up to one hundred and fifty people. You can reserve during Dine Out Vancouver Festival HERE.

Fishworks - 91 Lonsdale Ave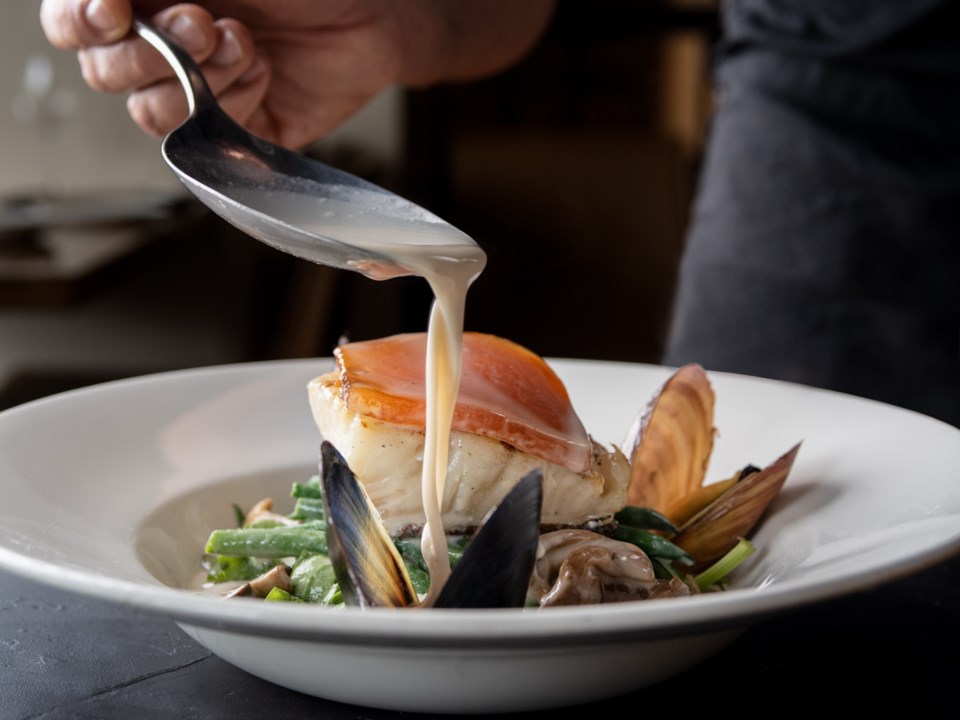 Locally sourced, globally inspired. Located only a 12-minute SeaBus ride from Downtown Vancouver and a block away from the buzzing Lonsdale Quay, Fishworks is one of Vancouver's premier destinations for sustainable and incredible seafood. The Fishworks team celebrates this incredible bounty through a flavourful menu inspired by flavours dishes from around the world. There are plenty of classic seafood dishes to be enjoyed along the way too, including fresh-shucked oysters and of course, fish and chips. If you're in the mood for something a little different, be sure to check out their Halibut Poutine with Goat cheese gravy, garlic confit. Fishworks has created a special menu featuring dishes that will only be available during Dine Out. You can reserve during Dine Out Vancouver Festival HERE.

1931 Gallery Bistro - 750 Hornby St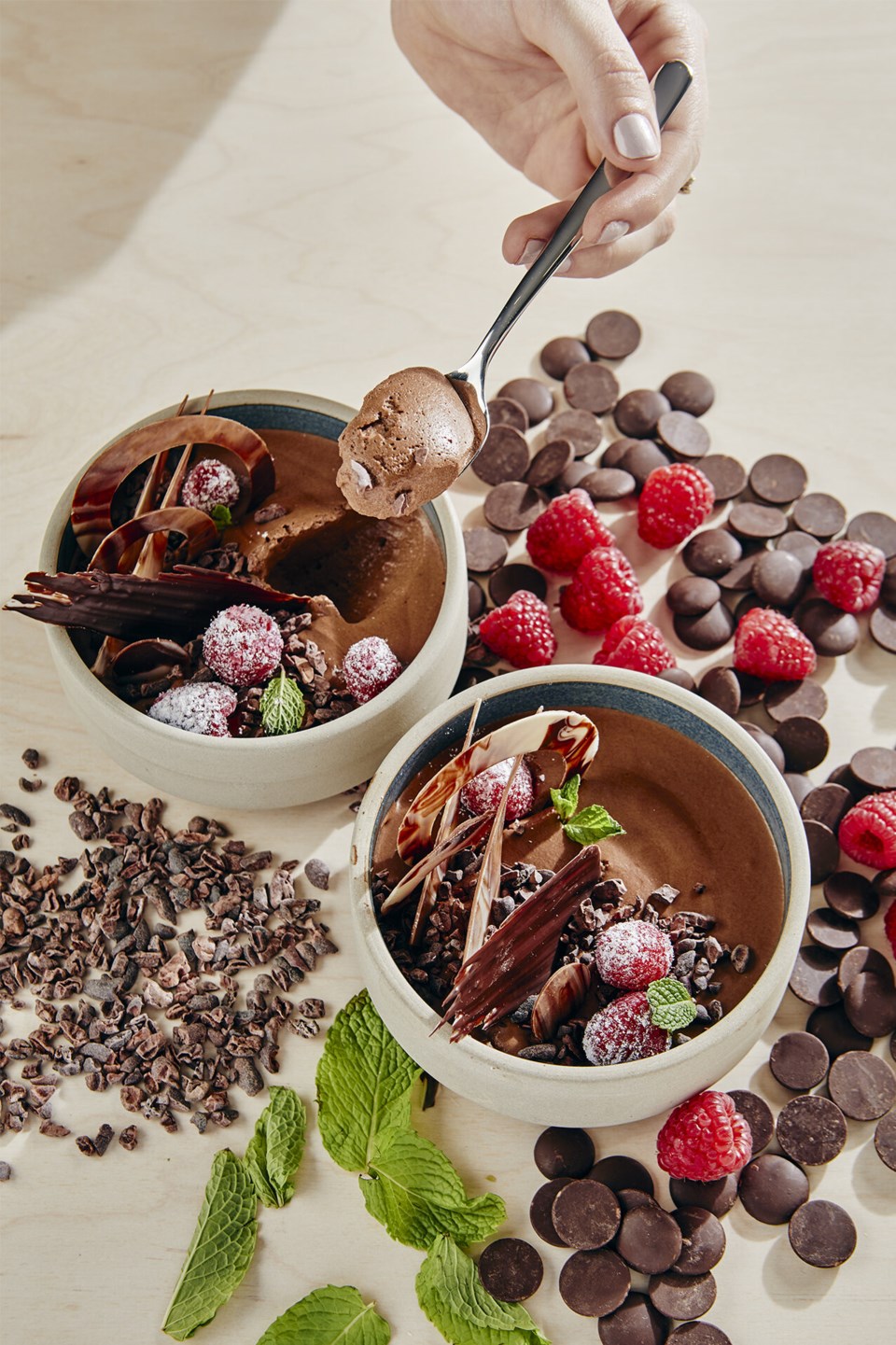 1931 Gallery Bistro is Vancouver's newest culinary destination. Located inside the historical building of the Vancouver Art Gallery, guests will enjoy a rotating seasonal menu with local flavours incorporated into grab-and-go options, breakfast, brunch, lunch, happy hour and dinner offerings. Enjoy our special Dine Out Vancouver menu offering three courses for only $45. Featured items include Short Rib Ravioli, Porcini Lamb, Soy Sablefish, Cauliflower Steak, and Chocolate Mousse – along with special BC VQA Wine/Beverage Pairing. You can reserve during Dine Out Vancouver Festival HERE.

Yokohama Teppanyaki & Sushi Bar - 12251 No 1 Rd #140, Richmond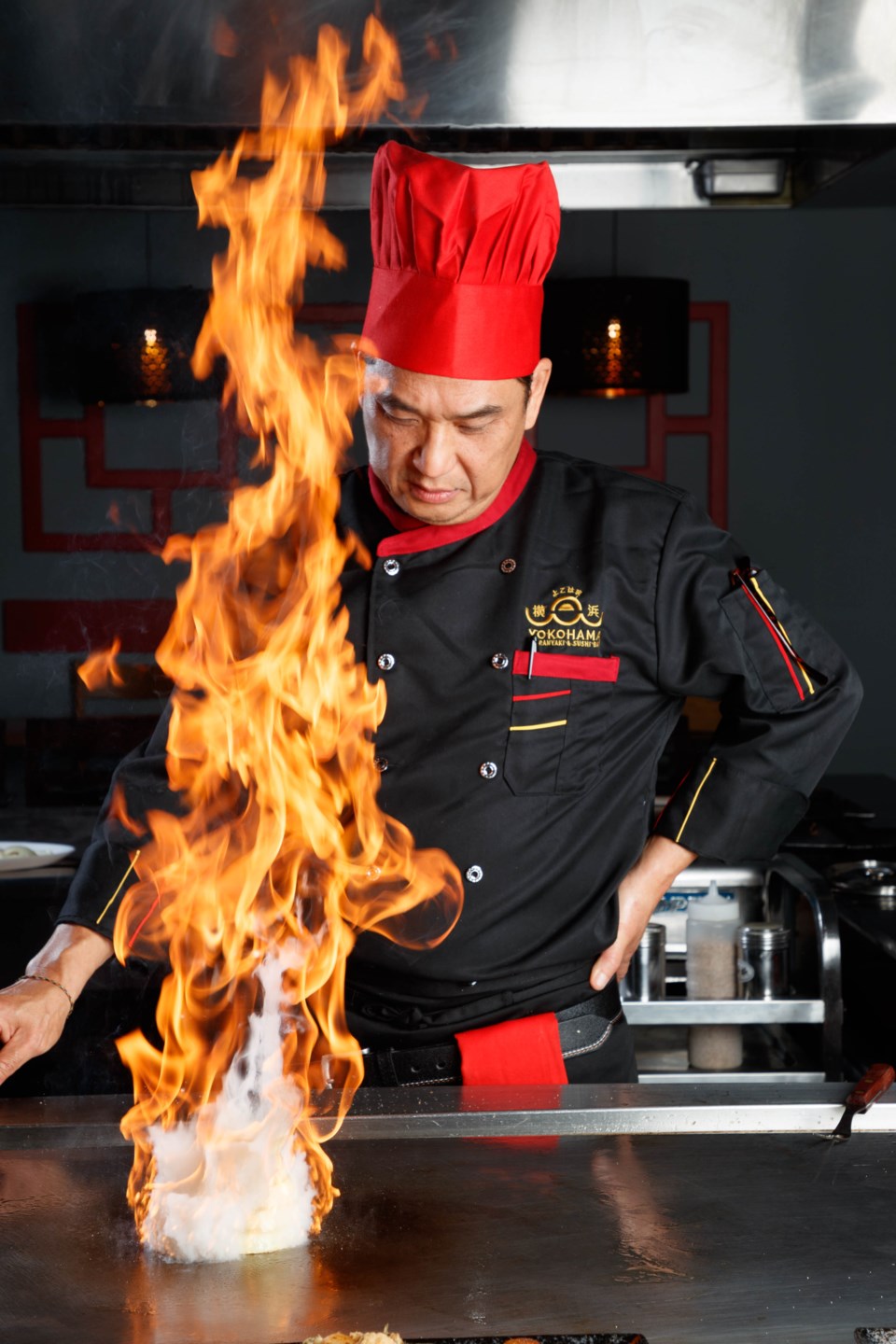 In the very heart of Fisherman's Wharf in Richmond, Yokohama Teppanyaki & Sushi Bar has been welcoming diners to their restaurant for over 20 years. For those that don't know, Teppanyaki is an unforgettable experience perfect for friends, family gatherings, business parties or any special occasion. The distinctive feature of this fine Japanese cuisine is its emphasis on the natural flavour of fresh ingredients. That said, you shouldn't expect anything ordinary. Yokohama Teppanyaki's chefs will treat dinners to dramatic displays of culinary talent, complete with ornate arrangements, artful knife work, and blazing fires. Whether you're craving Sushi or Chicken Yakitori, here's where to enjoy it with a little extra flare. You can reserve during Dine Out Vancouver Festival HERE.

Stanley's Bar & Grill - 610 Pipeline Rd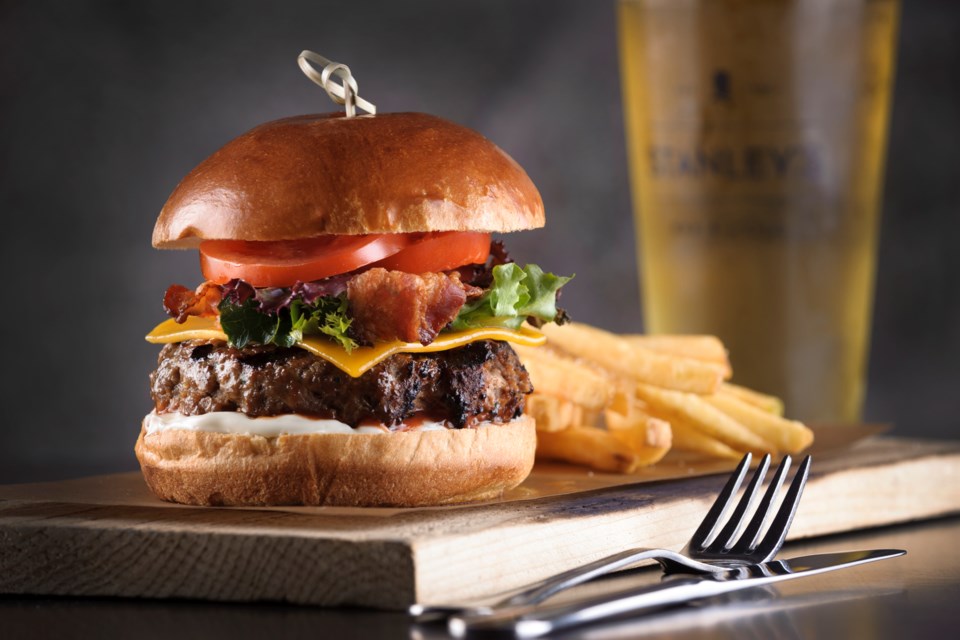 This is mouthwatering food served within the crown jewel of the city. Located at the Stanley Park Pavilion, Stanley's Bar and Grill offers visitors a welcome respite after a busy day exploring Stanley Park. Featuring a west coast inspired menu, guests can enjoy some of BC's finest wine and various craft breweries on tap with surrounding views of the Stanley Park gardens. Stanley's Bar and Grill's three-course Dine Out Vancouver lunch menu features Canadian ingredients mixed with flavours from around the globe. Choose from Vegetarian Samosas, Fish Tacos in Local Craft Ale Batter, Wild Mushroom Ravioli or their epic Craft Canadian Beef Burger, complete with a 7oz Beef patty, Double Smoked Bacon, Aged Cheddar, Caramelized Onions, Chipotle BBQ Sauce, and Sea Salt Fries. You can reserve during Dine Out Vancouver Festival HERE.

Charcoal & Woodz Restaurant - 17530 64 Ave, Surrey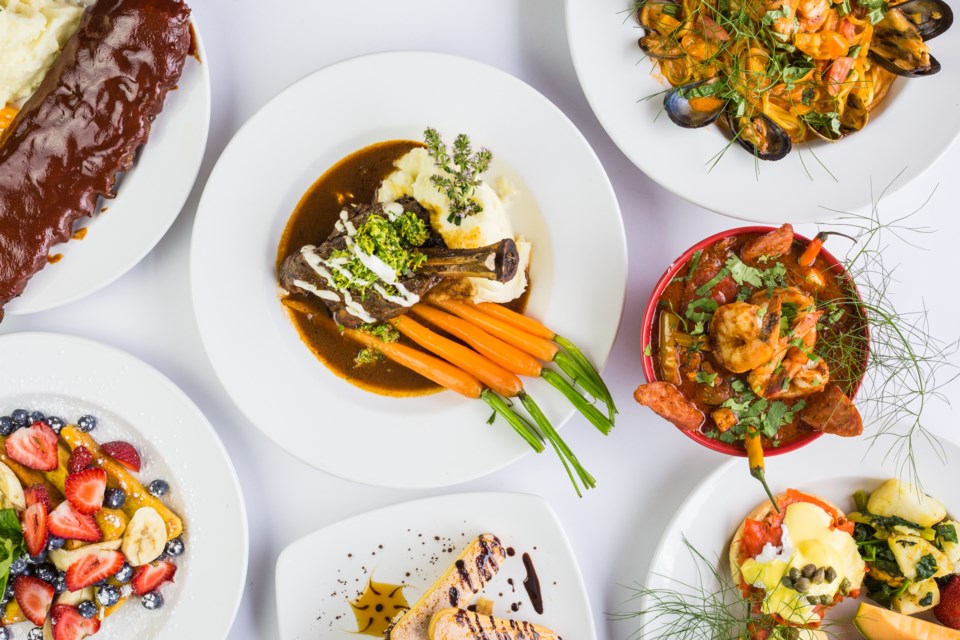 Western Mediterranean fusion restaurant serving the best pasta and pizza in Surrey! Charcoal & Woodz is owned and operated by Executive Chef, David Koonar, who started his journey 44 years ago when he left Canada for Florence to train at culinary school. His training in Italy coupled with his international travels inspired his Mediterranean-fusion style cuisine, which is slow-cooked using the freshest ingredients available. This approach extends into every aspect of the Charcoal & Woodz menu, as everything here is made from scratch, including their Mushroom Ravioli, and their renowned Caesars Hot Sauce, which features a bold mix of habanero peppers, bee honey, vinegar, olive oil, garlic, shallots, and ginger.

The restaurant is also available for large private events, including weddings, birthdays, bridal showers, corporate Christmas parties, cocktail receptions, and much more. Charcoal & Woodz can provide custom catering/buffets, has access to amazing DJ's, and can provide hotel block rates through Holiday Inn & Suites, Cloverdale, Surrey. This Dine Out, a trip to Surrey will give you a true taste of the Mediterranean. You can reserve during Dine Out Vancouver Festival HERE.

Craving more? You can check out our online guide to Dine Out Vancouver Festival HERE.