Spring is officially here, and that means it's seafood season in the Lower Mainland.
To celebrate, Richmond's Steveston Village is inviting you to sample local seafood at the second annual Steveston Spot Prawn and Seafood Celebration.
From May 16 to June 18, head down to Fisherman's Wharf for festivities, watch local fishers flex their fishing skills and savour a sea-to-table feast of culinary delights from the Pacific Ocean.
And the celebration doesn't stop there.
Dine About promotion
The Dine About promotion runs from June 1-18. Local restaurants are offering a bounty of fresh-caught dishes and mouth-watering meals. Aspiring seafood chefs can learn the tricks of the trade from seasoned professionals at a limited-time culinary stage on June 10 and June 11. What's more, you can find the freshest fish on the coast with the Catch of the Day and buy seafood directly off the boats. Experience the timeless appeal of a place where "locally sourced" isn't a buzzword—it's a lifestyle.
Seafood and then some
The Steveston Spot Prawn and Seafood Celebration is a delight for visitors of all ages, celebrating the beauty of the Pacific Northwest. Even those who don't eat seafood can create lasting memories in this cozy, West Coast fishing neighbourhood. Steveston Village is rich with history, character and charm. There are many comfy pubs and eateries, friendly locals, and an atmosphere reminiscent of days gone by. Check out iconic Steveston institutions like Pajo's, Dave's Fish and Chips, the Steveston Seafood House, Blue Canoe Waterfront Restaurant, and plenty more.
While the culinary scene is unforgettable, that's just the beginning of what this unique coastal town has to offer.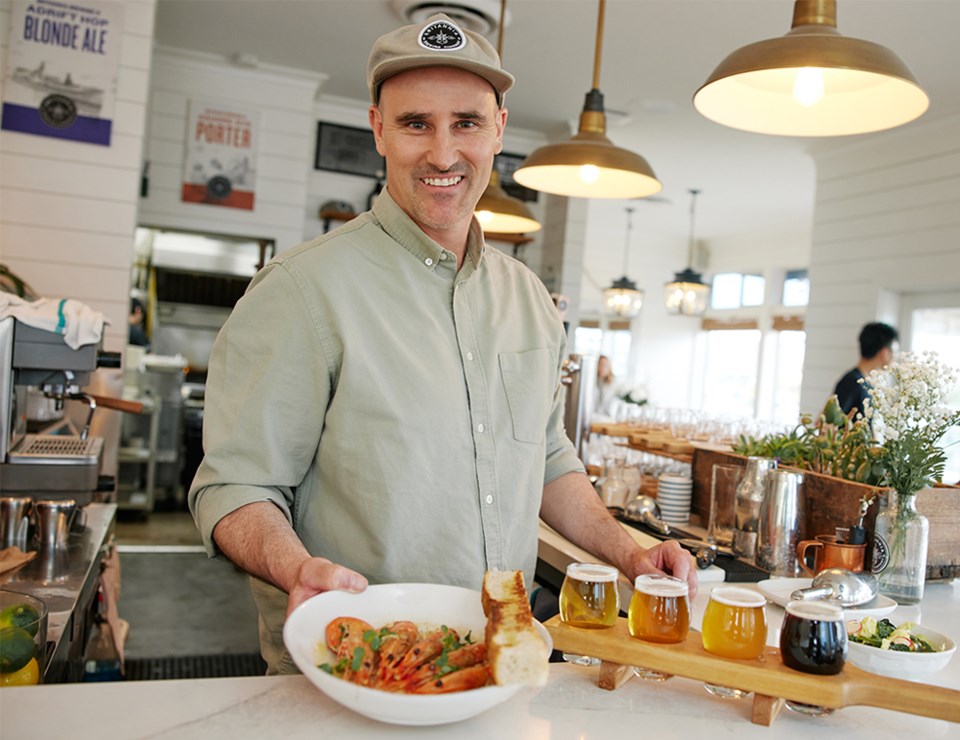 Head to Steveston Seabreeze Adventures and Vancouver Whale Watch for a chance to see seals, otters, eagles and more amazing Pacific wildlife. Whale watchers and nature enthusiasts will enjoy informative tours, which depart daily from Steveston.

The Britannia Shipyards National Historic Site is a must-see for history buffs. Witness a genuine representation of the community of canneries, boat yards and residences that shaped this community. Explore preserved sheds and bunkhouses and learn about the incredible diversity that built this part of our country. Or take a guided tour of the Gulf of Georgia Cannery National Historic Site, one of B.C.'s biggest salmon-canning operations until its closure in 1979.
Authentic Steveston experience
The Steveston Spot Prawn and Seafood Celebration is a great way to support local businesses and fishers. Speaking face-to-face with the fishers who caught your sustainable meal, eating fresh and flavourful dishes, and connecting with the heart and soul of a community is a unique opportunity.
Whether you're day-tripping from surrounding towns or a Richmond resident, Steveston is the perfect place to support local fishers and restaurants. Come together, indulge in the freshest seasonal food around and revel in the best of the West Coast at the Steveston Spot Prawn and Seafood Celebration.
Don't miss out on this opportunity to experience the traditional food that makes the West Coast a truly special—and delicious—place to discover. Visit www.stevestonseafoodcelebration.com to learn more.