Nothing bonds people together quite like their shared love of animals.
In fact, one of the reasons people get pets is not only so that they have a loyal cuddly companion at home, but it gives them a reason to create new connections with people. Whether meeting other dog owners at the local dog park or bonding with your coworkers over your funny cat photos, having a pet is one of the best icebreakers and sets a great foundation for new relationships.
If you're a new pet owner, new to the city, or just don't know where to meet other pet lovers, there's a new community that's helping to facilitate those mutual canine and feline connections.
Founded in Victoria, Doggy Date is a new social community for pet owners and pet lovers in B.C. Through their mobile app, you can make new pet-lovin' friends in your local area both online and IRL, as well as share all of your cute dog and cat content on the platform for all to see and admire.
Did we mention it's totally free? That's right! There's no charges ever. As if you needed another reason to love it.
Not only that, but the app allows you to connect with local pet owners while also giving back to animals in need as Doggy Date donates to local animal rescues. Who wouldn't support that?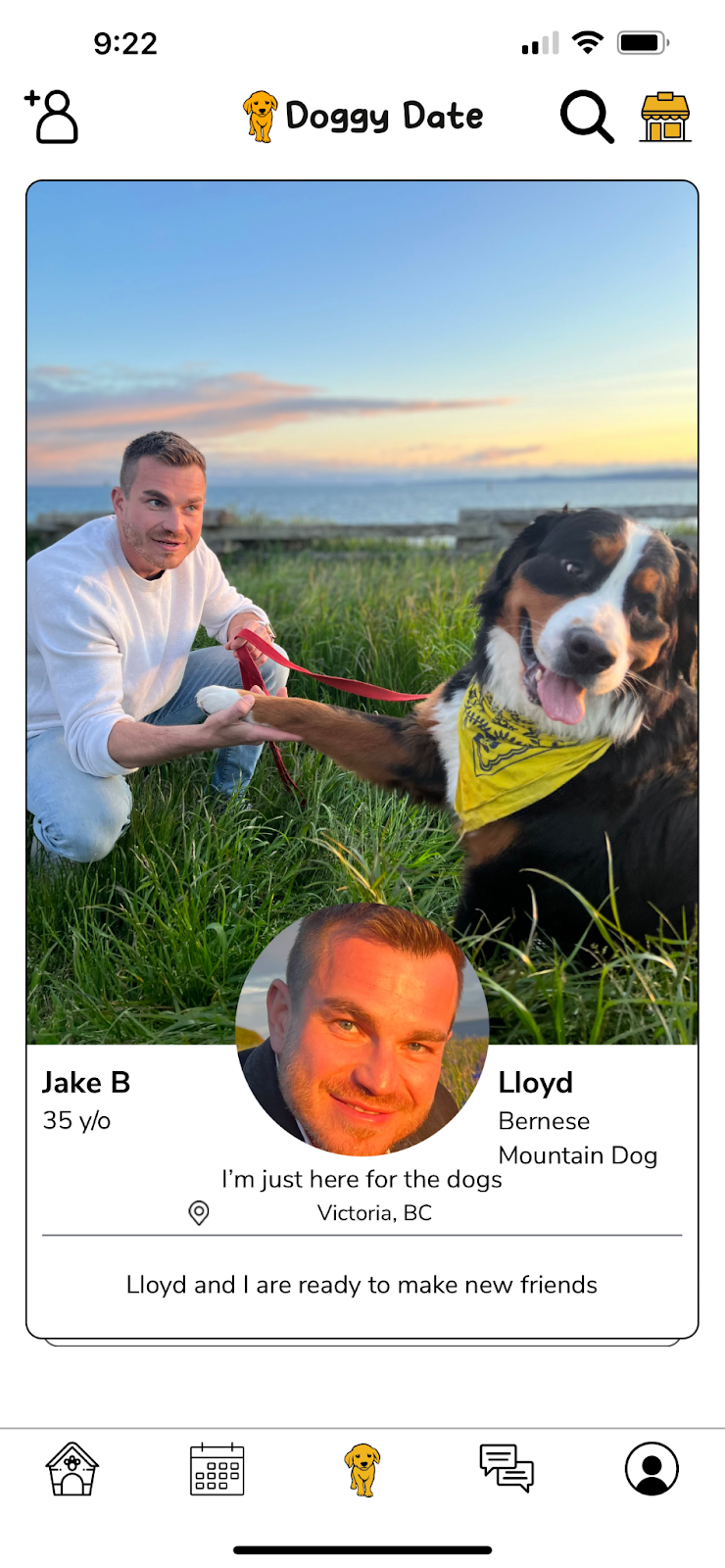 Connect with other local pet owners and lovers
Doggy Date is there to help forge all kinds of connections between pet owners and their pets.
When first signing up, new users are prompted to create both your profile AND your pet's profile. As you create your user account, you're asked to share the traditional characteristics you'd typically find on social apps, such as your age, location, and what type of connection you're looking to make. If you just want to check out the cute pet pics on the platform, that's totally cool! Just choose the aptly-named relationship status, 'I'm just here for the dogs'.
As for your dog (or cat), you can select their preferences as well by choosing from character traits that are specific to pets, such as their temperament or their play style (from soft toucher to body slammer). This helps pet parents to find the most suitable playmates for their pups.
Users can also add more than one pet profile, so none of your furry friends need to be left out!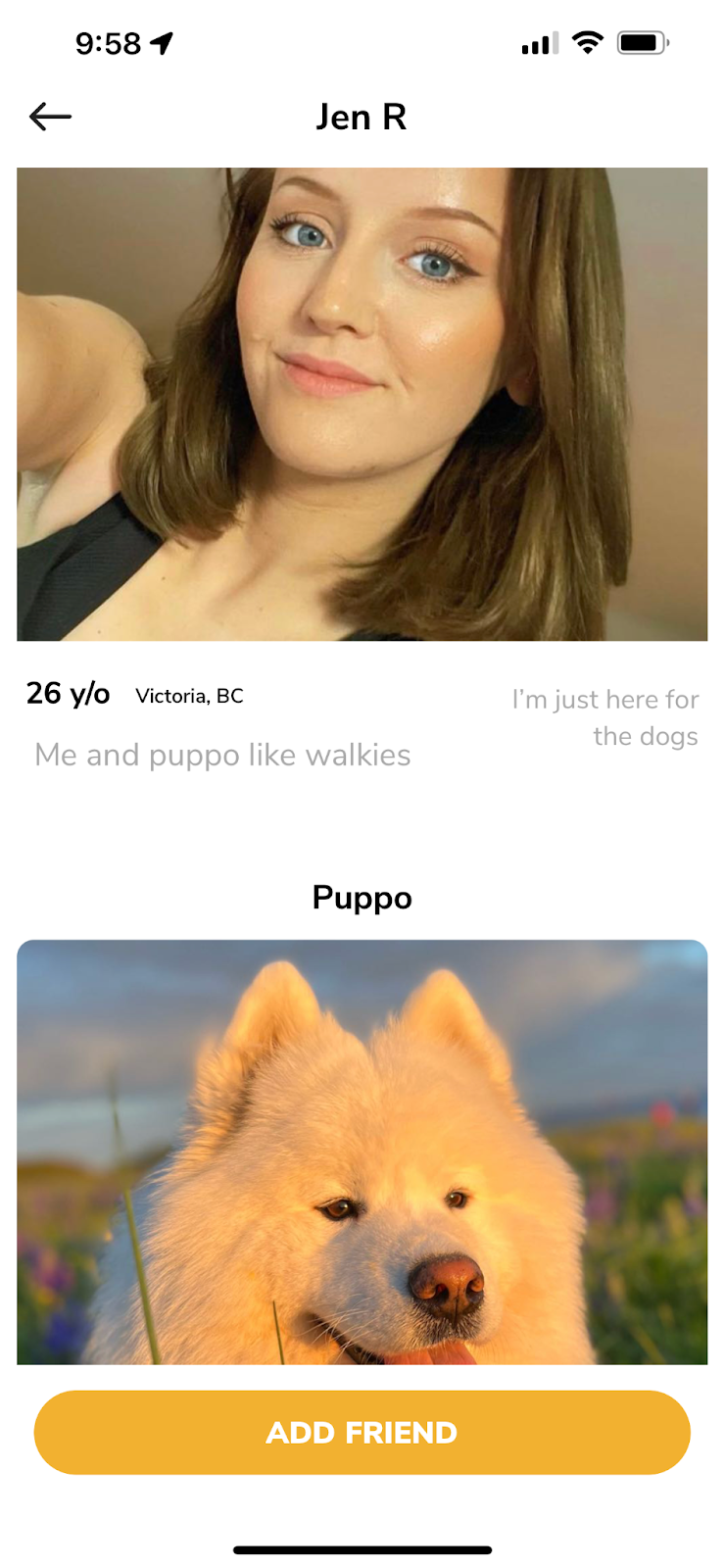 On Doggy Date, you can swipe through profiles and if you see someone interesting, or someone who has a pet you like, you can swipe right and send a friend request.
Users can also search for new friends by what type of pet or breed a user has. Have a Golden Retriever and want to follow other Golden Retriever lovers? You've got it!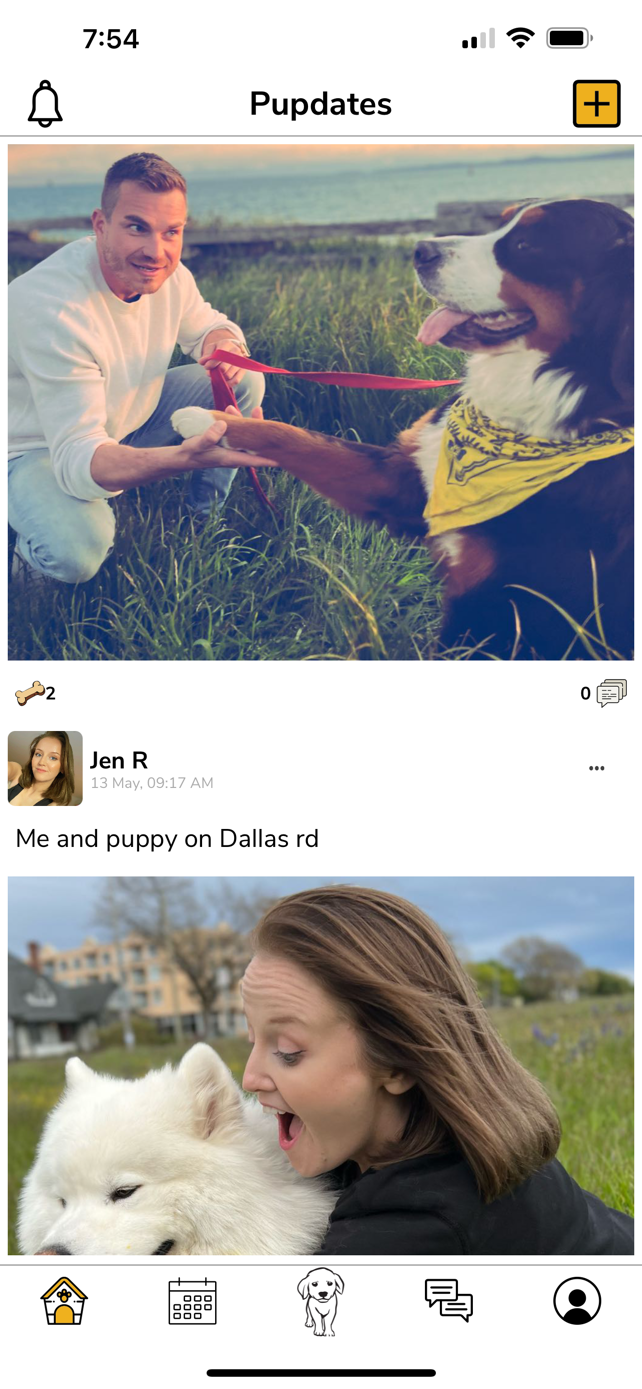 Show off your cutest pupdates
If you're just on Doggy Date to look at all the dogs and cats, that's purr-fectly fine!
Doggy Date is designed for users to share their cutest, funniest, and most awesome pet pictures and videos with the new friends they meet. This is the place to show off your cats and dogs through pics and vids on the feed for others to like and comment on.
For a localized experience, your feed will be populated by posts from users who are in your same city or region, so you'll always see posts from people in Vancouver and the surrounding areas.
Meet other local pet owners through meetups
This summer, Doggy Date plans to host meetup events in local dog parks across B.C., so that dog owners can bring their dogs and meet other people and dogs. It'll be a great chance for pet lovers to meet their online friends IRL and have some epic playdates with their doggos!
The Doggy Date app is now available to download. Visit doggy-date.com to learn more.