One of Vancouver's most anticipated cultural events of the fall is back and bigger than ever before!
Presented by Eastside Arts Society, the 2023 edition of the Eastside Culture Crawl is set for the weekend of November 16 to 19. Covering the region bounded by Columbia Street, 1st Avenue, Victoria Drive, and the Waterfront, the Eastside Arts District is the most concentrated area of artists, designers, performers, craftspeople, and culture producers in the city and is known across Canada as an area rich with creativity and inspiration.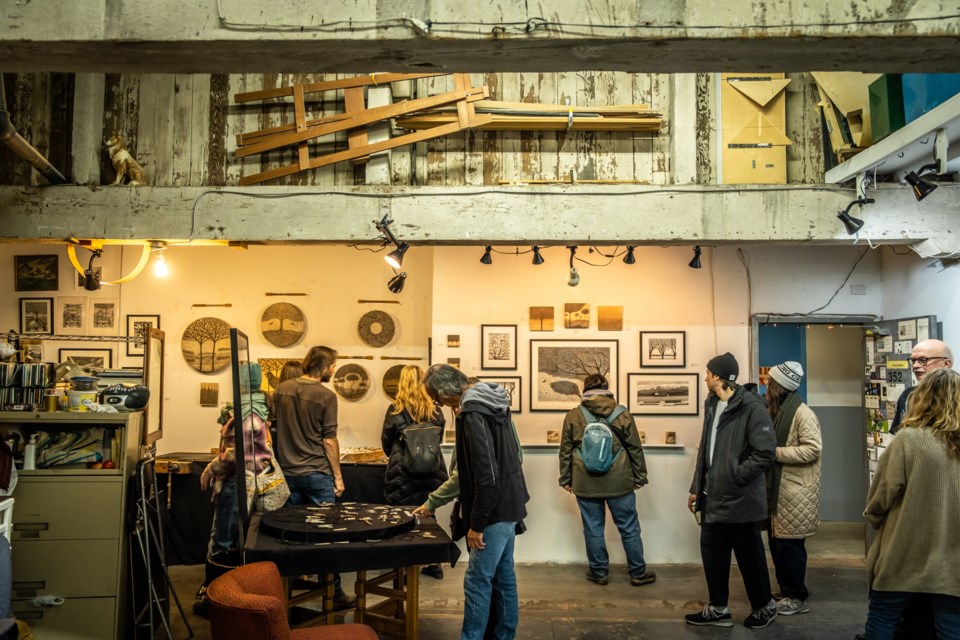 The open studio crawl will run from November 16 to 19 on Thursday and Friday from 5 p.m. to 10 p.m., and on Saturday and Sunday from 11 a.m. to 6 p.m.
For four days, approximately 450 local artists, including 60 artists joining the Culture Crawl for the first time, will be opening their doors to the public and inviting curious visitors into their studios to engage with them in the art-making process. From emerging artists to internationally established artists, this year's participating creatives include painters, jewellers, sculptors, furniture makers, weavers, potters, printmakers, photographers, and glassblowers.
To find the full map of participating artist studios, head over to culturecrawl.ca/buildings.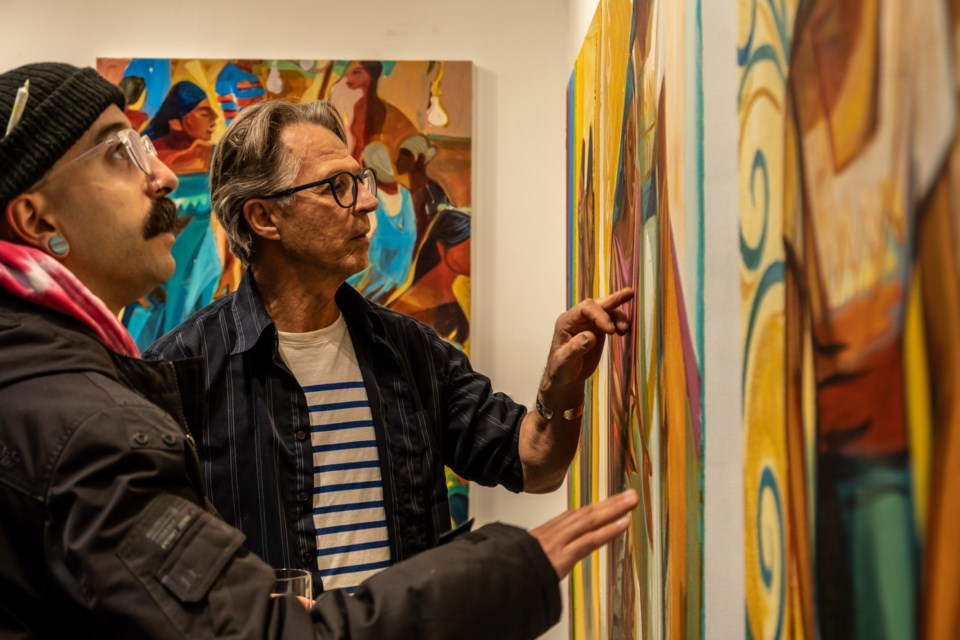 Celebrating 27 years of art creation this month, the free annual visual arts, design, and crafts festival will offer a series of events and special exhibitions. Check out what artist talks, demos, and workshops are on schedule for this year's Eastside Culture Crawl at culturecrawl.ca/events.
Entitled Transmission: Message and Metamorphosis, the Culture Crawl's 10th annual Moving Art film and video series takes a look at how meanings change and how meanings change us in an age where communication and messages have become inseparable from the tools and mediums that enable them.
Moving Art features works from seven artists and will be on display at Strange Fellows Brewing on 1245 Clark Drive from November 2 until November 19. The featured shorts include:
I Am Strange on the Inside by Fiona Ackerman & Arjan Miranda
Filipino Folklore 101 by Jennifer Brisson
Perennial by Isaac Forsland & Laura Clark
Vegas Baby by Matt Gilligan
Night Visions by Kitt Robinson
Messages From Mega Fauna by Sarah Ronald
Follow a Path to the River by Shirley Wiebe
From now until November 25, visitors can check out Out of Control, a multi-venue, salon-style curated exhibition on display at the Cultch, Alternative Creations Gallery, Strange Fellows Gallery, and the Pendulum Gallery.
The exhibition showcases 80 visual artists from the Eastside Arts District, and their submitted artworks are centered around the themes of breaking rules, being reckless, feeling unrestricted, reclaiming previously denied experiences, thinking outside of the box, letting go, and celebrating freedom. Some of the featured pieces in this exhibition include paintings, drawings, photography, prints, sculptures, videos and other media.
"There is a great deal of optimism in the air this year," says Esther Rausenberg, artistic and executive director of the Eastside Arts Society. "We've witnessed a great transformation taking place for many of our artists, who are changing directions and exploring new themes and mediums. We welcome the public to dive back into the Culture Crawl this fall to experience and be inspired by our artists' growth and discovery. It has been a time of change for many of us and I believe art is a conduit for moving forward together."
Check out the amazing art happening in the Eastside Arts District. Go to culturecrawl.ca for more information on this year's Eastside Culture Crawl programming