Road trip season is here!
In B.C., we're lucky to be within driving distance to great destinations for outdoor adventure, cultural experiences, and more.
For a different kind of road trip, you can choose to travel passenger-style with safe, reliable, sustainable, and cost-effective intercity transportation options, like Canada's own Ebus.
With Ebus, you can avoid the ridiculously high gas prices, and the stress of driving on the highway, that comes with taking your own car. Plus, as a passenger, you can appreciate the gorgeous scenery outside your window and post all of your pictures as you go with the free wifi provided on board!
Compared to airplanes, trains, or cars, coach buses have the lowest carbon footprint in comparison to other modes of transportation. For every person who travels by bus instead of traveling by car, CO2 emissions are reduced by 85%. Ebus provides a green alternative by taking more cars off the road — in fact, one coach bus takes up to 52 cars off the road
Ebus has several location stops across B.C., conveniently connecting Metro Vancouver with the Fraser Valley, the Okanagan, and the Southern Interior with routes from Vancouver to Kamloops, to Kelowna, and even to Salmon Arm and Shuswap.
So hop aboard and check out these local destinations, accessible by Ebus, during your B.C. road trip this summer.
Kamloops
Part of the Thompson Valley region, Kamloops is situated right in the midst of the peaks and valleys of the Rockies, making it a prime destination to escape from the hustle and bustle of city life. With summer hiking at Sun Peaks Resort, biking at Kenna Cartwright Nature Park, observing animals at BC Wildlife Park, and sipping on vino at Harper's Trail Estate Winery, there's never any shortage of things to do in Kamloops!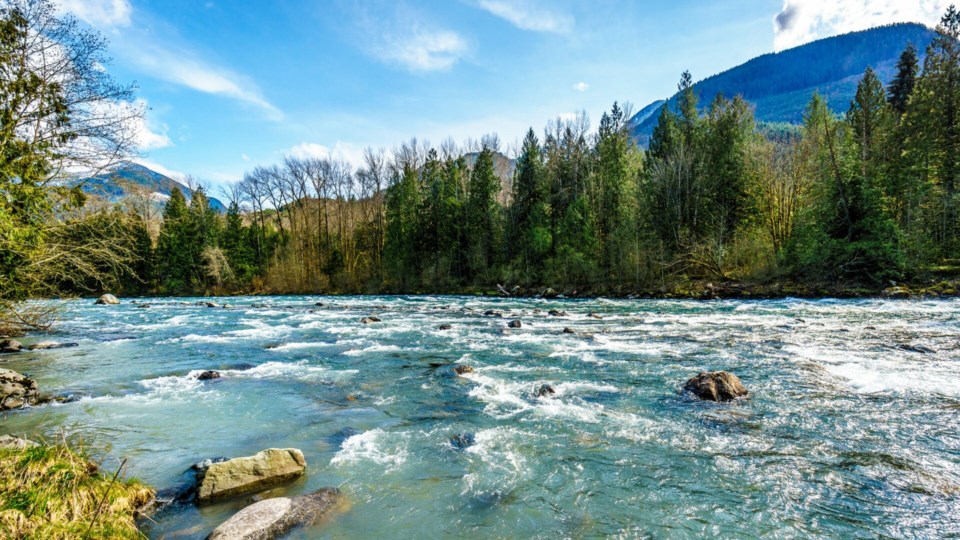 Chilliwack
Located in the Fraser Valley, Chilliwack is known for its range of thrilling outdoor activities, such as rock climbing, mountain biking, paragliding, and white water kayaking! You can hike the trails at Elk Mountain, Chilliwack Lake Provincial Park, and Bridal Veil Falls Waterfall, and play on the water slides at Cultus Lake Water Park.
Hope
Found right where the Coquihalla Highway and the Trans Canada Highway meet, the town of Hope is surrounded by nature, so there is no shortage of fun adventures to be had outside. Among the provincial parks, lakes, and rivers to explore in Hope are Thacker Regional Park, Coquihalla Canyon Provincial Park, Kawkawa Lake, and the Fraser River.
Merritt
Missing the Calgary Stampede already? Head to Merritt in the Nicola Valley for your country music fix from the designated 'Country Music Capital of Canada'. Merritt is rich with tributes to country music legends in the form of murals and Walk of Star handprints throughout the town, as well as the Canadian Country Music Hall of Fame museum honouring the country's most renowned country music artists and songwriters.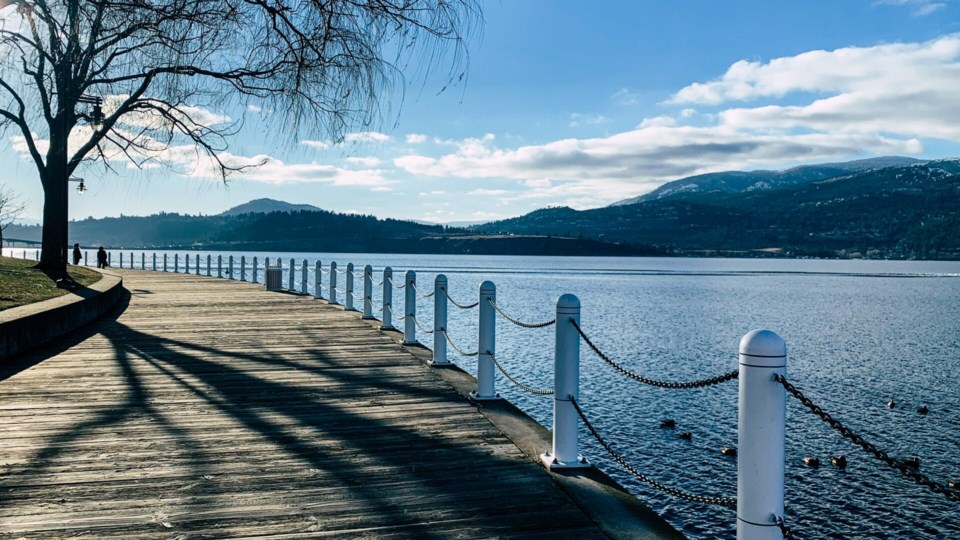 Kelowna
Kelowna is the heart of B.C.'s wine country, which is why it's such a popular destination for group wine tours and vineyard weddings. Outdoor adventure activities are also key to Kelowna's local culture, with an abundance of sandy beaches, hills and mountains with hiking and biking trails, and beautiful golf courses overlooking the lake.
Vernon
A gem of the Okanagan Valley, Vernon is surrounded by three lakes — Okanagan Lake, Kalamalka Lake, and Swan Lake. Some of Vernon's top outdoor destinations include Kalamalka Provincial Park, Middleton Mountain, Silver Star Resort, and the Okanagan Trail, which are perfect spots for hiking, biking, paddleboarding, and more. You can also spend a spa day at the Sparkling Hill Resort and get a relaxing massage overlooking Okanagan Lake.
Salmon Arm
Located right at the end of Shuswap Lake and surrounded by mountains, the city of Salmon Arm in south-central B.C. is a popular spot for summer living. For a unique and unforgettable adventure vacation on Shuswap Lake, you can rent a houseboat, offered by providers like Twin Anchors and Bluewater Houseboats, to explore the 600 kms of shoreline along the warm waters.
With affordable one-way refundable fares ranging between $50 to $80, it's no wonder that after passengers ride with Ebus, they never want to go back to using other modes of transportation again!
Book your tickets online and save 5%! For tickets and route schedules, visit myebus.ca.