You've probably seen those electric unicycles and scooters zipping around the seawall and the city streets and thought to yourself, "That looks cool and fun! I wish I could ride one of those too." Well, it's even easier done than said!
Personal electric vehicles (PEVs), such as electric unicycles (EUCs) and electric scooters, are changing the way we travel in Vancouver. As an environmentally friendly, portable, and ultra hip means of personal transportation, PEVs replace the need to drive or transit within urban areas.
Whether you wish to invest in or rent an electric scooter to commute to work or to explore this city in style this summer, you can do it all easily with eevee's.
Located in historic Chinatown at 230 East Pender, eevee's is Vancouver's first exclusive personal electric vehicle store. Designed to be an immersive hands-on experience, eevee's is a one-stop-shop for electric scooters, e-skateboards, Onewheels, and electric unicycles (EUCs), all of which you can demo yourself on-site.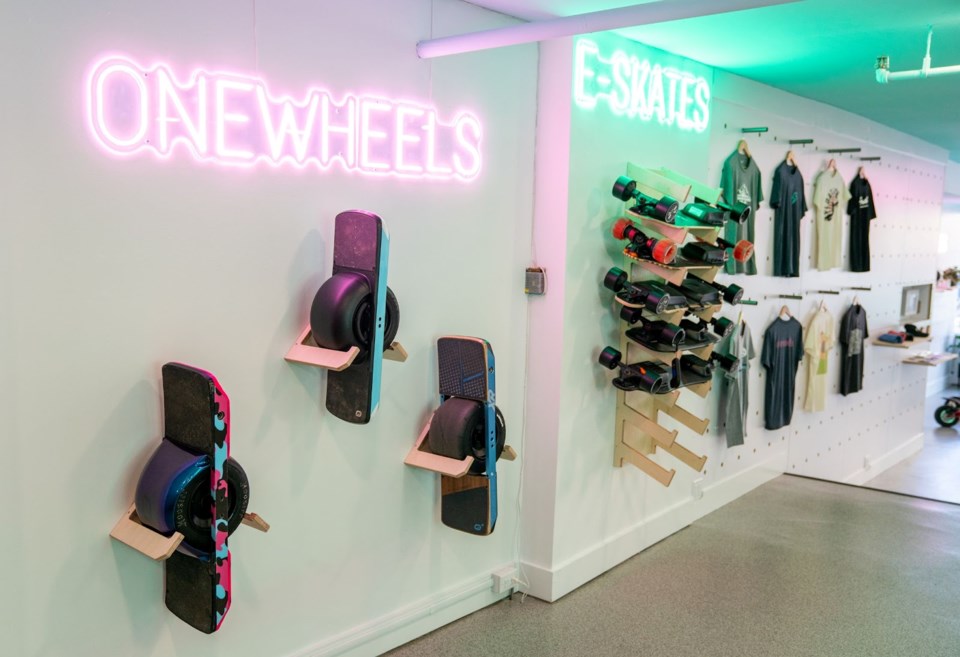 eevee's beginnings go back to 2020. While repairing and selling Onewheels out of his apartment and seeing the demand for these services increase, founder Bradley Spence realized the opportunity to expand the world of EUCs and other PEVs in Vancouver. He teamed up with co-founders Lukas Tanasiuk and Kate Marlowe to open the city's first 100% PEV store in March 2021.
Now two years later, eevee's has just launched their new electric kick scooter rental program. Customers can rent an electric scooter and if they love the experience, eevee's will give out a credit of 50% of the rental cost toward their own e-scooter to purchase. It's a win-win deal!
For those who are brand new to the world of PEVs and are curious to give it a try, eevee's runs free electric unicycle lessons every Saturday and Sunday at 10:30 a.m. at their Vancouver location and can be booked on their website. All they ask is that you wear sturdy, comfortable shoes and bring your own helmet and protective gear. The EUC lessons start inside the store on their training railings and then move over to Concord Pacific Park once riders are comfortable and ready.
Go to eevees.com or visit their Vancouver store in Chinatown at 230 East Pender to test ride or rent your new electric ride today.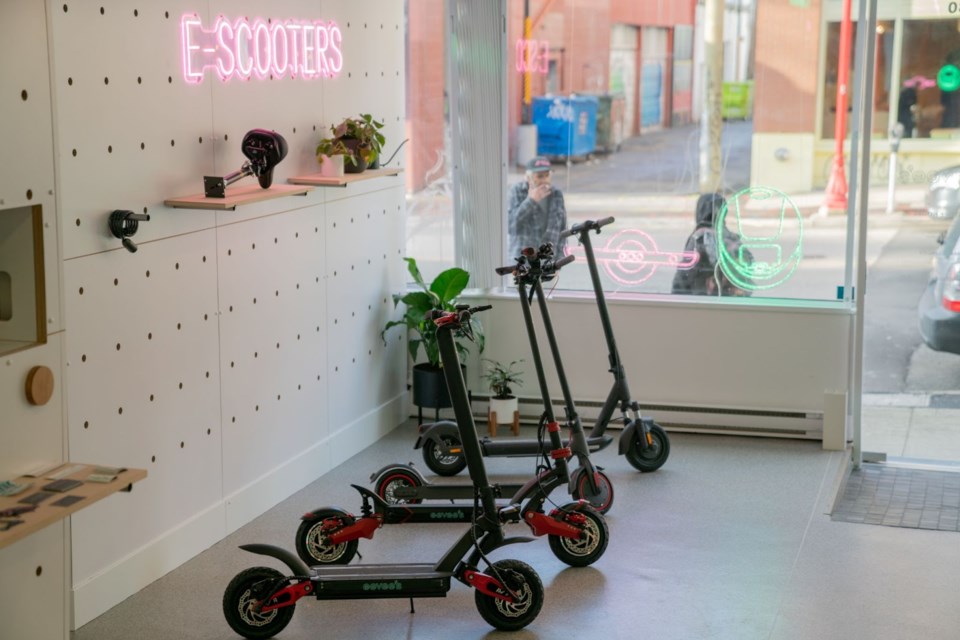 We've partnered with eevee's to give one lucky winner a Totally Electric Kick Scooter Package for 2 (valued at $500)
The eevee's Grand Prize includes:
A weekend scooter rental for two (Valued at $300)
A $100 eevee's gift card to spend in-store or online
An eevee's swag pack (Valued at $100)
Total Grand Prize Value: $500 CAD
You can enter via the contest entry form below. For additional chances to win, visit eevee's at their website for 10 bonus entries, and visit their Facebook and Instagram for another 25 bonus entries each.
This contest is open to British Columbia residents 18+ and closes on May 23, 2023. The contest winner will be contacted via email on this date.