Summer is here and, for a lot of Lower Mainland residents, it's the perfect time to get away from the hustle and bustle of the city and head somewhere calm and relaxing. Of course, that doesn't mean sacrificing access to delicious food, cozy and clean amenities, and awesome live music!
Sun Peaks is nestled in the heart of B.C.'s incredible interior less than an hour from Kamloops, and offers an idyllic retreat for summer enthusiasts seeking a perfect blend of adventure and relaxation.

Whether you're after the thrills of mountain biking or prefer hitting the links, Sun Peaks is the ultimate destination to indulge in your favorite activities while basking in the warm embrace of a cozy Canadian summer.
Laid back atmosphere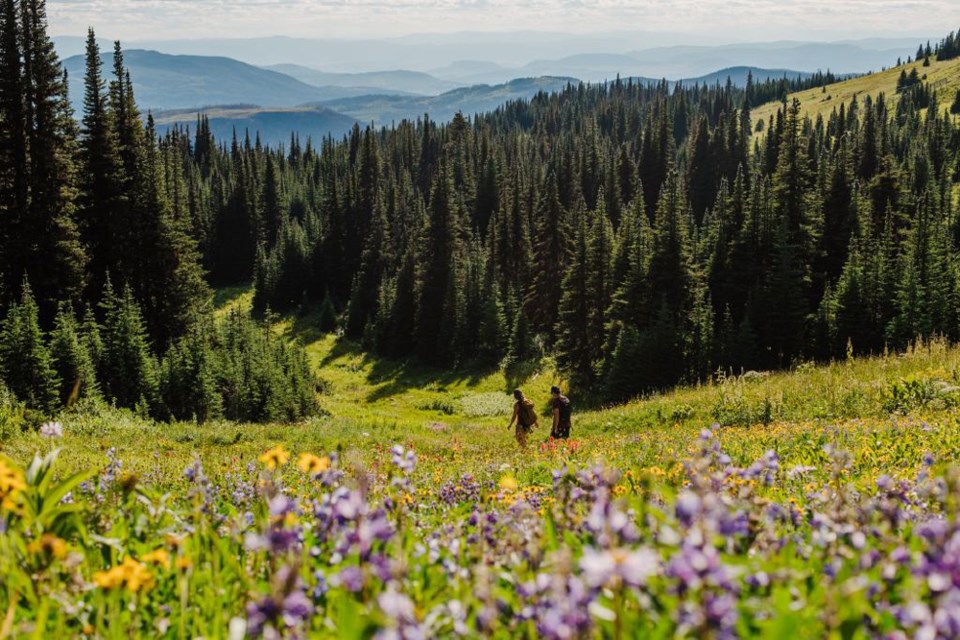 In Sun Peaks, visitors will discover a sanctuary far removed from the hectic mania of crowded tourist destinations. With ample room to roam, you can savour the freedom of uncrowded trails, incredible vistas and a stunning landscape. The resort's laid-back atmosphere and commitment to quality service ensure a comfortable and relaxing experience. It's also a perfect place to bring the kids and let them roam free and explore the wonders of nature — or teach them how to be the next Tiger Woods or Catharine Pendrel.
Sun Peaks also boasts full-service amenities, ensuring your every need is met. From cozy lodges to modern hotels, you'll have access to all the conveniences you desire while immersing yourself in breathtaking surroundings. Sun Peaks is a master-planned village designed with pedestrian-friendly pathways, making it easy to navigate and providing a seamless experience. The only time you'll need to drive is leaving the city to get here!
Beautiful natural setting
Sun Peaks is a testament to the breathtaking beauty of B.C.'s incredible natural environment. With easy access to wildflower-studded alpine meadows and awe-inspiring mountain vistas, outdoor enthusiasts will find themselves in paradise. Sun Peaks is surrounded by three mountains, offering unparalleled opportunities for downhill and cross-country mountain biking, hiking and trail running.
A world-class bike park offers progressive and varied terrain for riders of all levels, while continuing to satiate the gnarliest appetites for flow and airtime. The dedication of community groups like the Sun Peaks Recreational Trail Association (SPRTA) ensures a diverse and attractive mix of trails for both downhill and cross-country adventures. Whether you're an experienced rider or a beginner, Sun Peaks has the perfect trail waiting for you.
Food, drinks, and tunes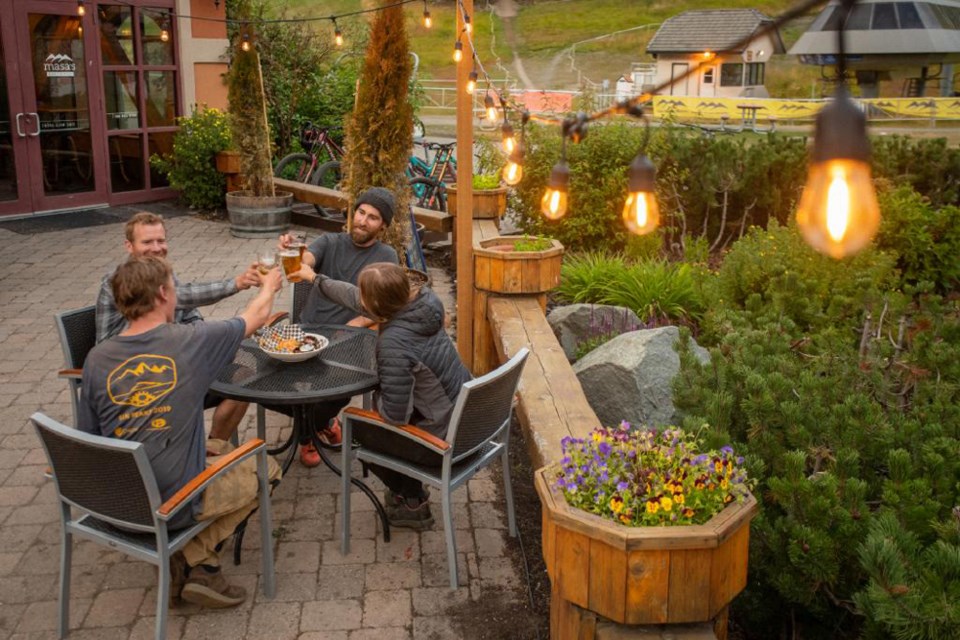 For the foodies in the family, Sun Peaks provides easy access to a wonderful variety of restaurants and bars that offer top notch culinary delights, sure to satisfy your hunger after a long day exploring the trails.
But the fun doesn't stop there!
With a plethora of free summer events, including nine outdoor live music events, there's plenty of entertainment in the lively Sun Peaks village to keep you busy in the evenings.

The summer events schedule showcases talented B.C. artists including Current Swell, Shred Kelly, Delhi 2 Dublin, and a host of other sensational performers. Make sure to mark your calendars for Retro Concert weekend, a nostalgic journey through music history that will have you dancing the night away. Get ready to experience the magic of live music in the heart of the Sun Peaks village.
"Tourism Sun Peaks is excited to present a summer full of free music concerts and other events. From our First Friday celebrations on the first Friday of each month to our Retro Concert weekend, there will be a constant hub of activity, filling the mountains with the sound of music. We look forward to presenting B.C. artists such as Current Swell, Shred Kelly, Delhi 2 Dublin and many more," says Arlene Schieven, president and CEO of Tourism Sun Peaks.
Discover the warm embrace of Canadian coziness and experience a summer like no other in Sun Peaks. For more information, and to book your stay, please visit www.sunpeaksresort.com/explore/sun-peaks-in-summer.