The invigorating effect of taking long, slow, deep breaths of fresh mountain fall air feels like a healing elixir for your lungs, especially after a hot, dry summer. The awe-inspiring backdrop of the Fairmont Hot Springs Resort, located in the stunning Kootenay Rockies, is the ideal setting to connect with family and nature while exploring the perfect combination of relaxation and adventure.
An all-season destination with world-class amenities, the resort boasts a bountiful blend of activities, including three golf courses, a family-friendly ski hill, and Canada's largest natural mineral hot spring pools.
Here, engaging in wellness is a year-round pursuit, and connecting with natural beauty, indulging in a myriad of health and wellness treatments, and spending quality time with those you care for most has never been easier, more accessible, or more fun!
Get back in touch with nature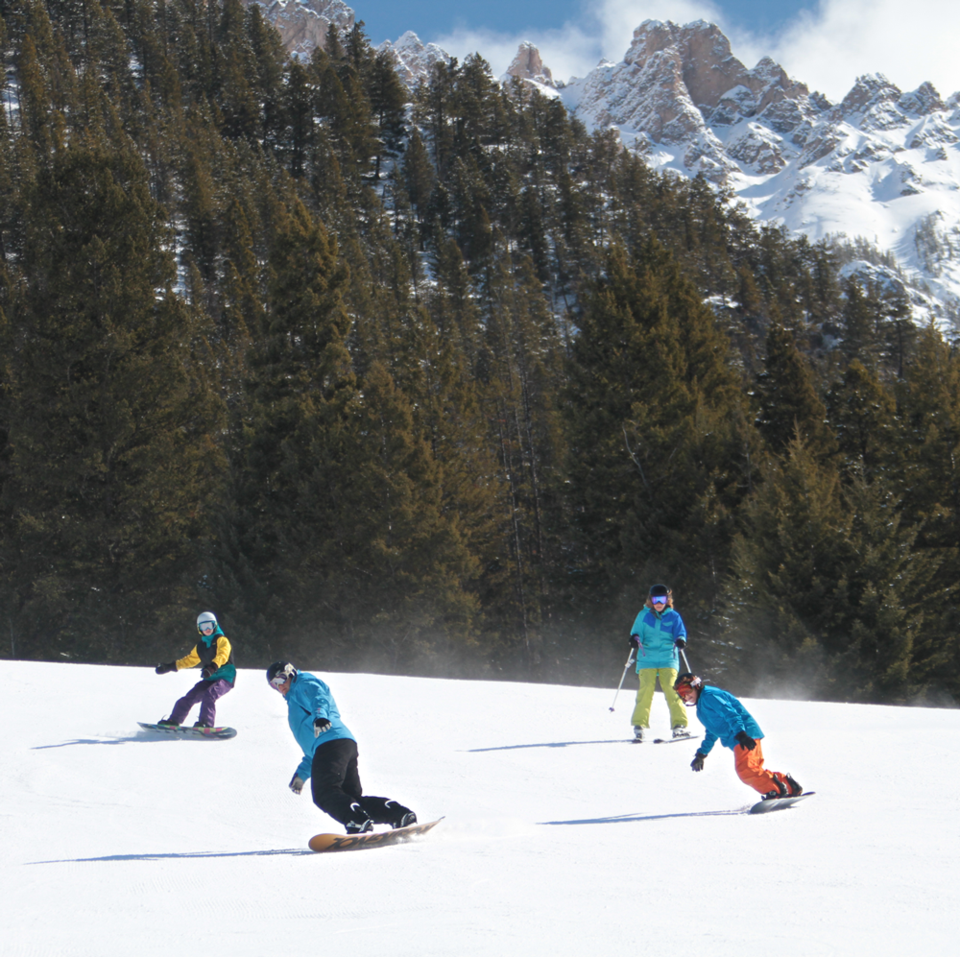 Possessing some of the most breathtaking natural landscapes, the Fairmont Hot Springs Resort is a destination in itself, set against some of the most stunning backdrops the region has to offer.
As such, it offers a multitude of outdoor activities available right at its doorstep. Lace up for some exhilarating hikes and enjoy trails for all skill levels (1km to 5 km-plus and beyond). The resort's rooms are also dog-friendly, meaning you can bring your furry family members to join your wellness journey.
Engage in some forest bathing for an immersive deep breathing experience: a slow, immersive walk where you'll mindfully engage all your senses and reap the benefits of de-stressing while boosting your mood and discovering the wonders from the forest floor to the canopy.
Healing natural hot springs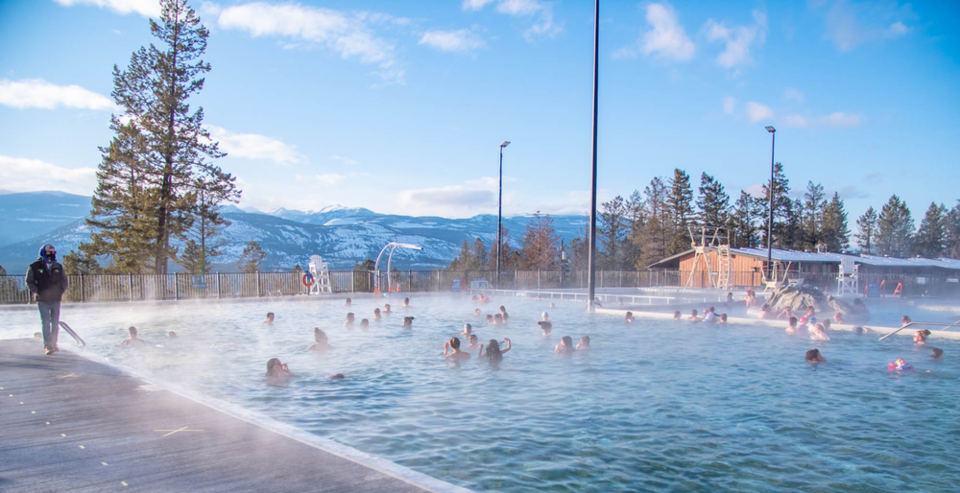 Moments of serenity are effortless when you let the rhythm of the resort's mineral-rich hot spring pools envelope and soothe your body into a state of bliss.
Ease your mind and muscles with the healing and rejuvenating properties of fresh spring waters, with calcium, sulphate and magnesium, among other minerals, known to alleviate muscle tension, soothe aching joints, and improve circulation. Many also claim soaking in the pools helps promote better sleep and reduce stress levels to help you unwind and rejuvenate as you feel your worries melt away.
The healing properties of these pools have been cherished for centuries, and a dip in these soothing waters is a must-do during your stay.
Sensational family skiing
In anticipation of the winter season, the Fairmont Hot Springs resort ski area has 14 runs, from green to black, catering to all ages, comfort and skill levels, presenting an ideal family experience for beginner to advanced skiers and boarders, as well as the Kids Terrain Park.
Family memories to last a lifetime
Quality family time has become more precious than ever in today's digital age. Fairmont Hot Springs Resort encourages families to disconnect from their screens and reconnect with each other, creating shared experiences and lasting memories for years to come.
Unwind, refuel, and share stories about your day's adventures while enjoying a casual bite at the multitude of dining venues available, with kids meals as well as a wide range of options for everyone at any time, including in the lodge, by the pools, on the golf course, slope-side on the hill.
Fairmont Hot Springs Resort is the epitome of a wellness destination for any season, with exceptional guest experiences and accommodations to suit any family dynamic.
What are you waiting for? Book your visit today fairmonthotsprings.com and aldestahotels.com. Trust us, your mind and body will thank you!