From cozy fall favourites to wicked Halloween outings, here's everything you should do in Vancouver this fall.
Vancouver comes alive in the fall.
While it's difficult for us to choose a favourite season, the fall months sure do make a case for themselves. It's one of the few months where there is as much to do inside as there is in the great outdoors, which is exactly why we've partnered with Strongbow to highlight all the essential activities to experience this season in Vancouver.
From special events to seasonal treats, fall is truly a wonderful time to be at home in Vancouver.
TAKE IN VANCOUVER'S BREATHTAKING FALL COLOURS
If you're in need of a little post-summer pick-me-up, we recommend getting outside and experiencing just how beautiful our city can be. There are many places to explore nature in Vancouver; however, not all of them provide the same breathtaking display of fall colours. Fortunately, we've compiled a handy guide on where to find the most exquisite fall foliage in Vancouver.
PICK THE PERFECT PUMPKIN
Did you know there are over 16 pumpkin farms located across the Lower Mainland? Whether they're for carving, roasting or decorating, finding the right pumpkin is an essential part of the season. Here's where to find them.
EXPERIENCE THE VANCOUVER INTERNATIONAL FILM FESTIVAL
Annually, VIFF presents over 320 films and events, plays host to approximately 400 industry professionals from around the globe, boasting one of the largest Canadian film programs in the world. For its 38th year, VIFF will expand upon its Films+ model and host the world's best cinema alongside talks, workshops, theatre, comedy, music and events, including a conversation with Hip Hop legend and Public Enemy founder Chuck D.
STOCK UP AT A FARMERS' MARKET
The days may be shorter (and the raindrops more frequent), but many of Vancouver's favourite farmers' markets are still in full swing. Here's where to get fresh produce and local artisan eats this fall in Vancouver.
VISIT AN ORCHARD OR U-PICK FARM
From McIntosh, Gala and Fuji, to rare varieties such as British Bramleys, British Columbia is ripe with apples that are just dying waiting to be plucked from their tree. Metro Vancouver offers a ton of u-pick farms in addition to orchard tours, cider tastings and more. Read our orchard round-up for the DL on where to find them.
LAUGH YOUR HEAD OFF
While the summer months may be about getting outside, fall is about finding new ways to stay in! Vancouver is full of small, underground and alternative comedy clubs where locals can cozy up and take in the latest wave of local comedic talent.
VISIT VANCOUVER'S NIGHTMARE BEFORE CHRISTMAS MARKET
Fans of Jack Skellington and Sally, rejoice! Lower Mainland locals will have an opportunity to celebrate all things Halloween and Christmas with this epic Nightmare Before Christmas Market in New Westminster. There will be over 60 unique vendors, character appearances, and yummy food. Of course, costumes are strongly encouraged.
CELEBRATE OKTOBERFEST
Prost! Time to dust off your lederhosen and partake in this wondrous celebration of Bavarian culture! Expect live music, German food and a ton of lively events like axe throwing, swordplay and the infamous Stein Games! Harvest Haus happens this October at the PNE.
BRAVE SOME HALLOWEEN CLASSICS
Scary movies, spooky costumes and Fright Nights at the PNE are all essential parts of the season. Now featuring 8 haunted houses, 5 new rides, and live performances, Fright Nights might just be the spookiest thing you do all year. If you're in the mood for something a little less… bloodcurdling, be sure to check out Vancouver's favourite low-key Halloween event, the Stanley Park Ghost Train.
ENJOY AN APPLE CIDER PAIRING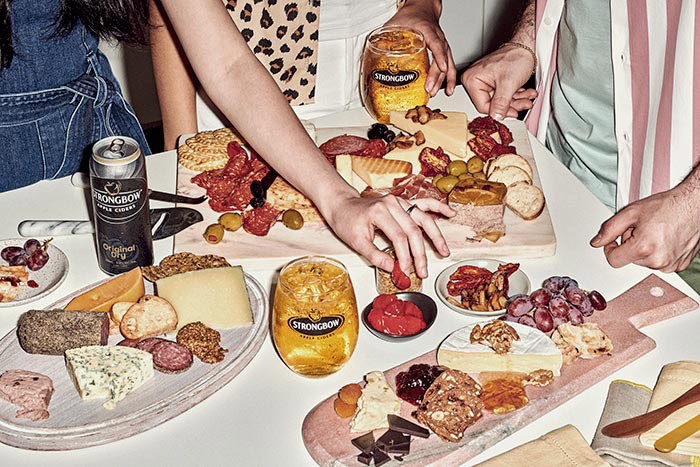 Nothing captures the spirit of fall quite like the flavour of a crisp glass of apple cider!
Made from fermented apples, Strongbow cider boasts a crisp colour and light natural effervescence that subtly enhances the drink's refreshing apples notes. For a classic English Dry cider with a robust apple taste, enjoy a cider like Strongbow Original Dry with mild, flavourful cheeses like Beaufort or Provolone. The strong apple taste also pairs great with chicken, pork, ham, lamb and fish - making the perfect to compliment for any fall BBQ or charcuterie board.
As always, their cider is gluten free and made from real apples, making it the perfect accompaniment to any day spent in Vancouver's crisp fall weather.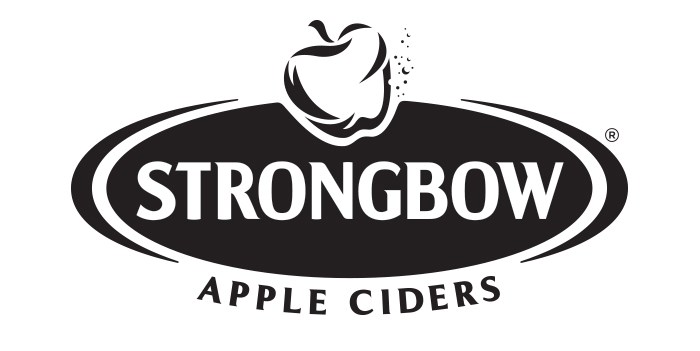 To learn more about fall's favourite drink, visit strongbow.com
This Content is made possible by our Sponsor; it is not written by and does not necessarily reflect the views of the editorial staff.