One of Metro Vancouver's biggest celebrations of music and art is back in full swing this summer.
The 2022 Odlum Brown Fort Langley Jazz & Arts Festival, which runs from July 21 to July 24, marks the long-awaited return of the festival's in-person events with a mix of ticketed performances and free community shows and events.
The fifth annual festival promises to be the biggest one ever with more than 60 bands and 300 musicians performing across eight indoor and outdoor stages in this year's "Art & Soul" themed showcase. The event will also include the most extensive free stage lineup in the history of the festival during the weekend of July 23 and 24.
A free community concert at the Fort Langley Community Hall will serve as the official festival kick-off on Thursday, July 21 from 1 p.m. to 2 p.m, A big band performance will be led by Rugcutter Dance Orchestra, a 15-piece ensemble specializing in original arrangements in the style of the great dance orchestras of the twenties, thirties, and forties.
That evening, the Opening Great Gatsby Gala Event at the historic hall will include an art deco-themed outdoor cocktail reception on the lawn, followed by a show from Rugcutter Dance Orchestra in the ballroom that will be reminiscent of a 1930's prohibition-style speakeasy club.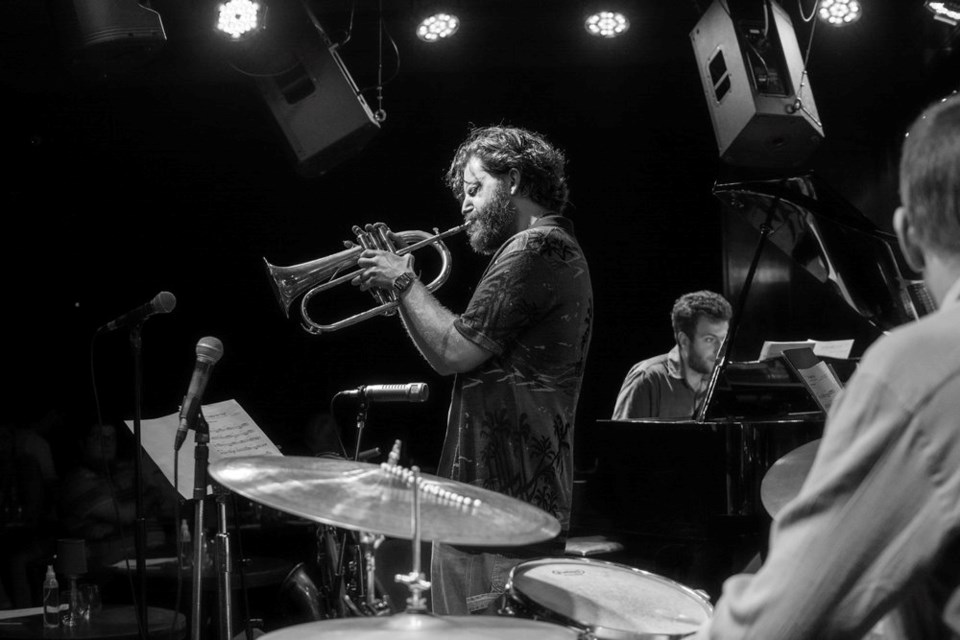 Fort Langley Jazz & Arts Festival's diverse line-up of outstanding, award-winning jazz and blues musicians hail from all across B.C., Canada, and the world. Guaranteed, there will be something for every jazz fan, including the sounds of blues, big band, jazz-funk fusion, Afro Dominican latin jazz, and much more.
Hosted at the Chief Sepass Theatre from July 21 to 24, the Jazz Concert Series features a stellar roster of some of the Canada's most talented jazz performers, including:
Two-time JUNO award-winning jazz vocalist Molly Johnson,
Two-time JUNO nominated soul-gospel singer Warren Dean Flandez,
New York jazz trumpet player Michael Sarian,
Jazz pianist and singer Champian Fulton,
Jazz-funk fusion band the Shuffle Demons,
Afro Dominican latin jazz group Junior Santos
On July 22, the Friday Night All-Star Blues Show at the Fort Langley National Historic Site will feature JUNO and multi-Maple Blues Award-winning blues guitarist and singer Sue Foley, along with Brent Parkin Band, Terminal Station and The Mojo Stars. This outdoor festival-style event will feature food trucks, an outdoor bar, and picnic style seating areas.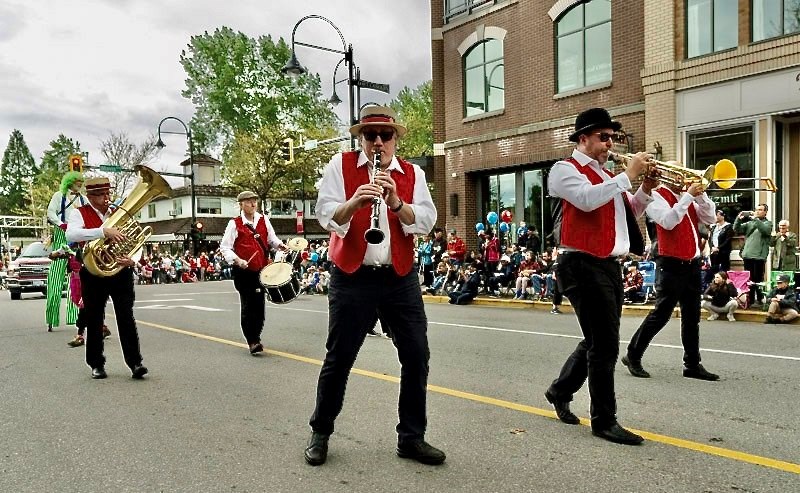 A Mardi Gras parade will open the free festival day on Saturday, July 23 and feature the RazzMaJazz Ensemble and Noxious Obs Society Band. Attendees are encouraged to get dressed up in Mardi Gras attire and join the traditional New Orleans strolling parade that will make its way from the Fort Langley Village Farmers' Market to the Fort Langley Community Hall.
Opening the free festival day on Sunday, July 24 will be a special Jazz Vespers event at St. Andrew's United Churches of Langley,with two sets of jazz performances by Bill Sample, Darlene Cooper (also known as Wild Blue Herons), and Marcus Mosely.
The festival will feature six outdoor community stages of free entertainment on Saturday and Sunday, July 23 and 24 from 10 a.m. to 6 p.m. at the Community Hall Stage, Youth and Emerging Artist Stage, Art Zone Stage, Kwantlen Art & Cultural Exhibition Stage, River Stage, and the Kidz Zone Stage.
The Kidz Zone will feature a number of family-friendly festival experiences, such as interactive and hands-on music and art activities, entertainment for children, an Afro Brazilian drum circle, a build your own musical instrument area, and a paint by sound experience. The Kidz Zone Stage will feature free shows from popular children's entertainers including:
Penny Pom Pom,
The SuperFun StiltWalking Family
Norman Foote, and
Peter G-G
Youth and emerging talents will be featured at the Artist Stage set in the picturesque gardens of the Historic CN Station.
The 2022 festival will also feature a Kwantlen Art & Cultural Exhibition to showcase the rich talents of Kwantlen First Nation. Hosted at Bedford Plaza on July 23 and 24 from 10 a.m. to 4 p.m., the free exhibition will be open for the public to learn about Indigenous art, culture and history, all while enjoying Indigenous music and food, such as traditional salmon BBQ, bannock and Indian Ice Cream.
Kwantlen First Nation artist exhibitions and demonstrations will be featured, including Indigenous art, cultural exhibits, cedar weaving, carving and beading demonstrations, and Pow Wow demonstrations. Festival-goers can even participate in a collaborative art mural project led by Kwantlen First Nation youth artists in the Art Zone, which also features other activities such as Opus Outdoor Painting Challenge, Art Workshops, and an Art Market.
There will be lots of food options to choose from during the free festival, including local bistros and cafes, food trucks located at the community stages, and a Lions Club BBQ at the community hall.
To make the festival as accessible as possible, there will be a Bike Valet and free shuttle buses that will connect the six outdoor stages and two parking areas located throughout the village, allowing visitors to experience all the fun and festivities on July 23 and 24 from 10:00 a.m. to 4:00 p.m.
Go to fortlangleyjazzfest.com for tickets and more festival information.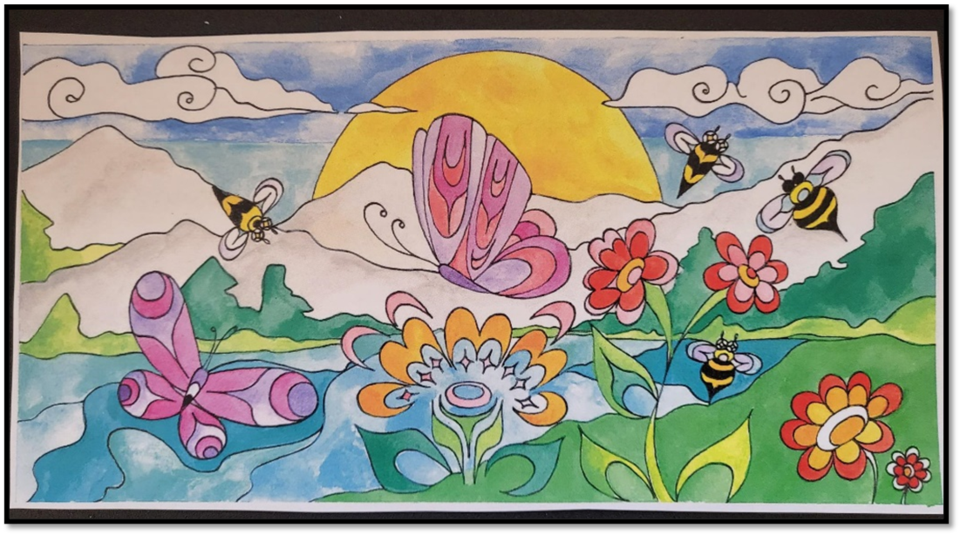 We've partnered with Fort Langley Jazz & Arts Festival to give one lucky winner and their guest a festival package that includes show tickets, accommodation, and more!
The Fort Langley Jazz & Arts Festival Grand Prize includes:
A 2-night stay for 2 at the Sandman Signature Hotel, Langley (Valued at $850)
2 tickets to the All Stars Blues Show on July 22 (Valued at $300)
2 tickets to the jazz show of your choice on July 23 or July 24 (Valued at $100)
A $50 gift card to Moxies
Total Grand Prize Value: $1150 CAD
You can enter via the contest entry form below. For additional chances to win, visit Fort Langley Jazz & Arts Festival, Sandman Signature Hotel, Langley, and Moxie's websites for 10 bonus entries, and visit their Facebook and Instagram pages for another 25 bonus entries each.
This contest is open to British Columbia residents and closes on July 18, 2022. The contest winner will be contacted via email on this date. Hotel stay must be used during the festival.