You may have some fine suits in your closet—but were they fitted by a globally-renowned master tailor and made from the rarest and finest of fabrics, to your exact specifications, in an atelier in a scenic town just outside Florence?
If not, perhaps it's time you treated yourself to a made-to-measure Stefano Ricci suit.
Since its inception in 1972, the Italian luxury brand has dressed countless celebrities and luminaries — from Tom Cruise and Nicholas Cage to rapper 50 Cent and Bollywood star Salman Khan. (Elton John famously once picked up a $80,000 tie festooned with 100 diamonds.)
The company boasts lushly-appointed 70 boutiques around the globe — including its sole Canadian outpost in Vancouver, which has welcomed stars like The Weeknd, Michael Bublé and Andrea Bocelli.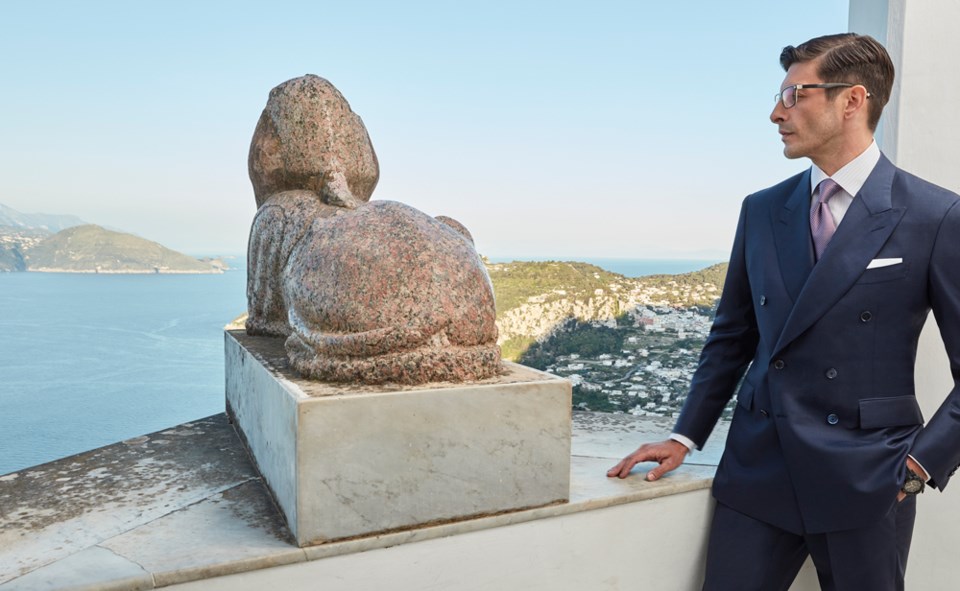 On September 14-16, the West Georgia Street boutique will host its marquee suiting event: Made-to-measure fittings from the brand's Master Tailor, typically tasked with measuring celebrities and heads of state, who will be flying in from Italy specifically for the occasion.
Manuel Bernaschek, the president of Stefano Ricci Canada, doesn't mince words: "I think this is the top event in Canada for custom suits — the top materials, the top workmanship, the top experience all-around," he says.
Stefano Ricci's boutiques are known for their luxe surroundings, with brass, travertine, rare woods and crocodile leather in every direction, and the Vancouver location is no different.
"If you've never been to a Stefano Ricci store, walking into the door is going into a different world," Bernaschek says. "Every square inch has been built to perfection. It's so beautiful."
Bernaschek is also quick to praise Stefano Ricci's stellar customer service team, which functions like a well-oiled machine: "It's the ultimate in customer service in Vancouver. They might have three or four people helping one customer — it makes you feel like a VIP, for sure."
For the made-to-measure event, he adds, the atmosphere will be heightened even further with live jazz and caviar, cocktails and champagne.
Adding to the event's exclusivity it is the array of available fabrics, with rare and ultra-fine textiles brought in for the occasion.
Many other luxury suiting brands, Bernaschek explains, might go up to a Super 140 wool — but most of Stefano Ricci's materials start at Super 140 and go up into the 200s. Other options include cashmeres and vicuña—the extremely fine wool of a South American animal related to the alpaca, which can only be shorn every three years. ("It's the softest thing you've ever felt in your life," Bernaschek says.)
Once you've selected your customizations — which can be done down to the most minute detail — and been fitted by the Master Tailor, your measurements are brought to the company's production house in Fiesole, a tiny mountainside town just outside of Florence.
"The master tailor is in constant contact with the factory to communicate anything special that needs to be done," Bernaschek says.
The suits are produced by a core team of veteran tailors; if you've ordered a Stefano Ricci suit before, your new garments will be made by the same tailor who created your last order for consistency.
The made-to-measure experience starts at $12,000 — and with this kind of quality and exclusivity poured into each and every garment, that investment will serve as a wardrobe cornerstone for years to come.
"You won't see these details on any other suit," Bernaschek promises.
To book your appointment for the Stefano Ricci made-to-measure event, call 604-559-7800 or email vancouver@stefanoricci.com.