Along the historic trail that brought great riches to B.C.'s prospectors during the gold rush expeditions of 1858 to 1862, nature is the new gold.
B.C.'s Gold Rush Trail begins at the mouth of the Fraser River in New Westminster and travels up north to Barkerville Historic Town & Park, following the Indigenous peoples' trading routes utilized during the fur trade.
The Fraser Canyon, which spans from Hope to Lytton, was an integral region of interest during the Fraser River Gold Rush. Today, the Lower Mainland's great adventure corridor offers opportunities to discover untouched natural wonders and rich local history. Whether you choose to spend a weekend or a whole week out in the canyon, you can experience everything from hiking and floatplane mountain biking, to exploring historic towns and staying at guest ranches.
And lucky for you, we've partnered with Gold Rush Trail to give one lucky winner a chance to connect Indigenous cultural and historical understanding with wellness and adventure through a history and nature glamping getaway to REO Rafting & Yoga Resort in Boston Bar this summer!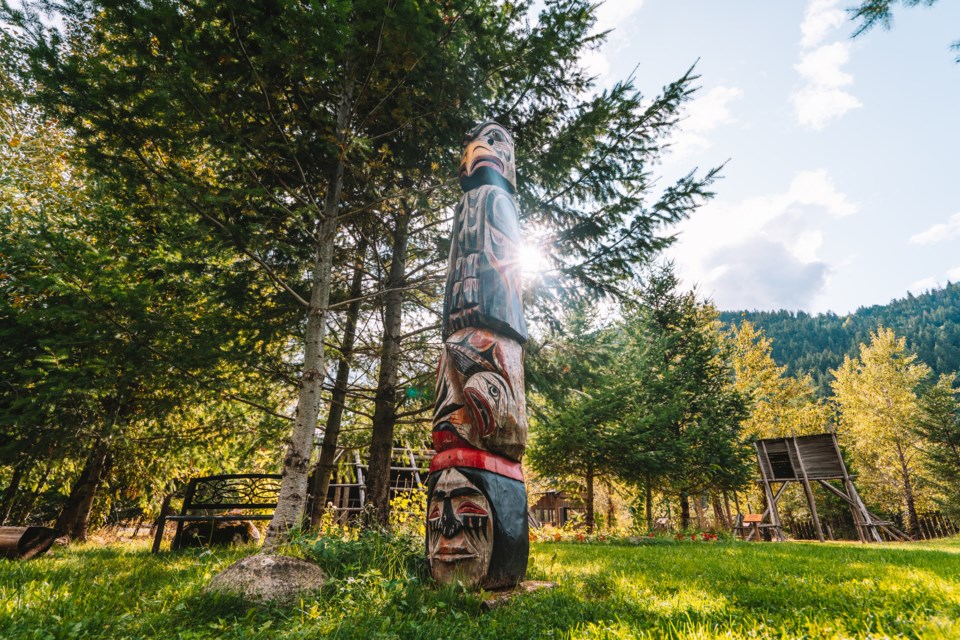 Tuckkwiowhum Heritage Village. Photo: Tyler Cave
South of Boston Bar along Hwy #1 is Tuckkwiowhum Heritage Village, the territory of the Nlaka'pamux (Ingla-kap-ma) people. Pronounced 'Tuck-we-ohm', Tuckkwiowhum means 'great berry picking place', named after the breathtaking surroundings of wild huckleberries and blueberries in the rolling hills and lush forests.
At the village, the Nlaka'pamux people pass along the knowledge, traditions, and teachings that have been passed down from generation to generation within their unique culture.
Guests of Tuckkwiowhum can tour the village and immerse themselves in a variety of Indigenous cultural experiences, such as soapberry ice cream making, leather working, cedar weaving, wild herb harvesting, and salmon preparation, along with storytelling and talks from elders and community knowledge keepers.
Tuckkwiowhum Heritage Village makes for a peaceful getaway to experience Indigenous culture and lifestyle.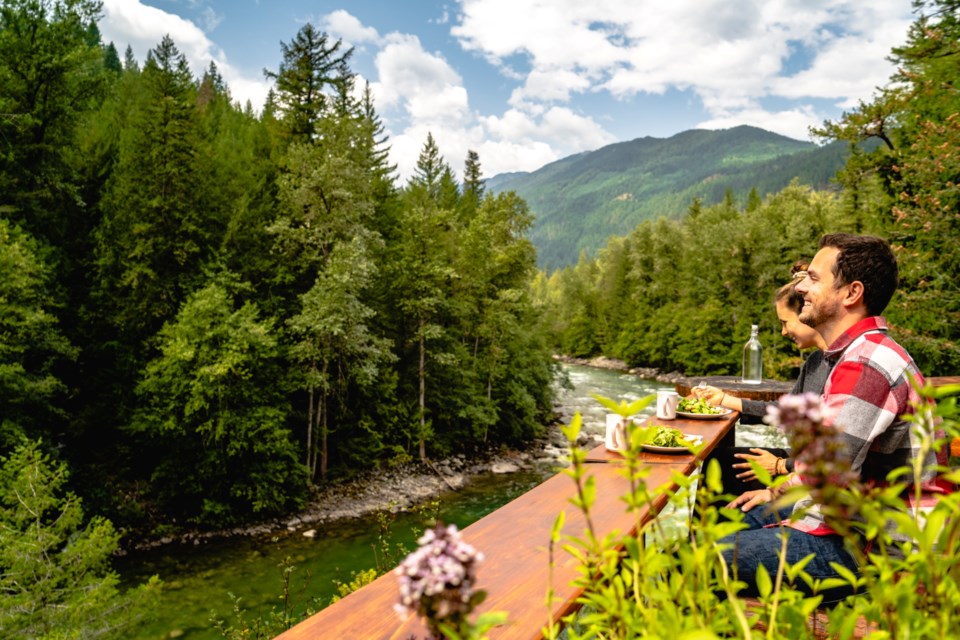 REO Rafting & Yoga Resort. Photo: Jonny Bierman.
After an enriching day at Tuckkwiowhum, continue heading north and escape to the wilderness at REO Rafting & Yoga Resort, a fully-hosted, all-inclusive glamping retreat that strikes the perfect balance between adventure and relaxation.
With the glamping site perched along the Nahatlatch River, you can embark on a whitewater rafting expedition, practice yoga on the scenic outdoor deck, dine by the river's edge, and end the day falling asleep to the soothing sound of the rushing rapids.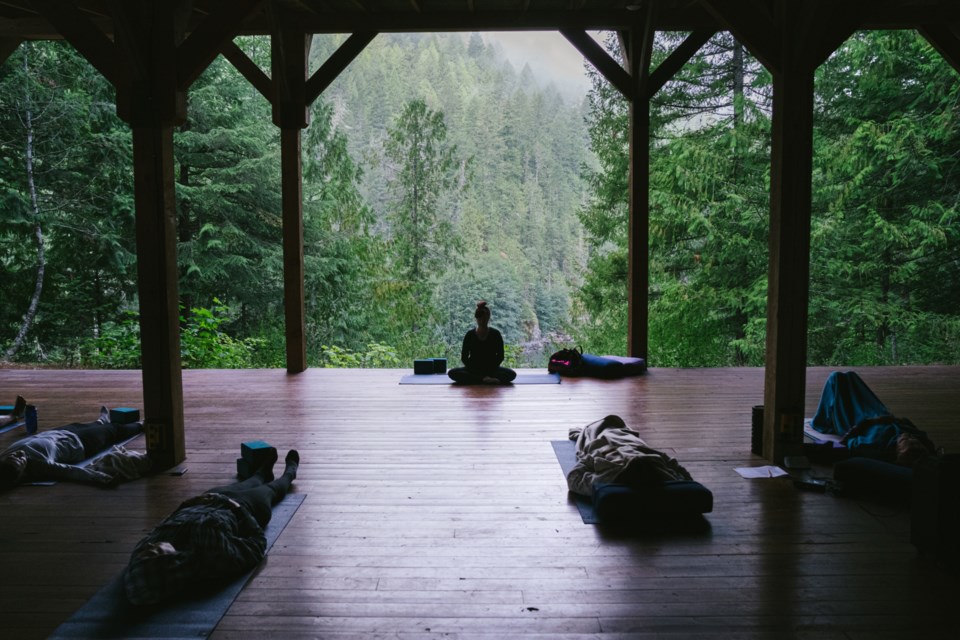 REO Rafting & Yoga Resort. Photo: Jonny Bierman.
As the Grand Prize in our contest in partnership with Gold Rush Trail's, the lucky winner's 4-day and 3-night glamping experience will include:
A 3-night stay in a river's edge glamping tent with 1 queen, 2 double beds, or an upgrade to a luxe king bed.
8 meals (with your choice of fish/meat, vegetarian, and vegan options), desserts, and beverages.
Social hours and complimentary snacks (on Monday and Wednesday nights)
A guided whitewater rafting trip on the Nahatlatch River.
Your choice of a 1-hour guided canyon hike or yoga session at REO's riverview retreat centre.
One additional adventure activity (with your choice between guided kayaking, paddleboarding, a wilderness waterfall hike, or a full-body massage
Full use of the campfire entertainment area, including free s'mores, nightly campfires, hot tub, and an entertainment stage.
Access to all resort amenities, including a private beach, nature trails, relaxation decks, hammock gardens, volleyball, and more.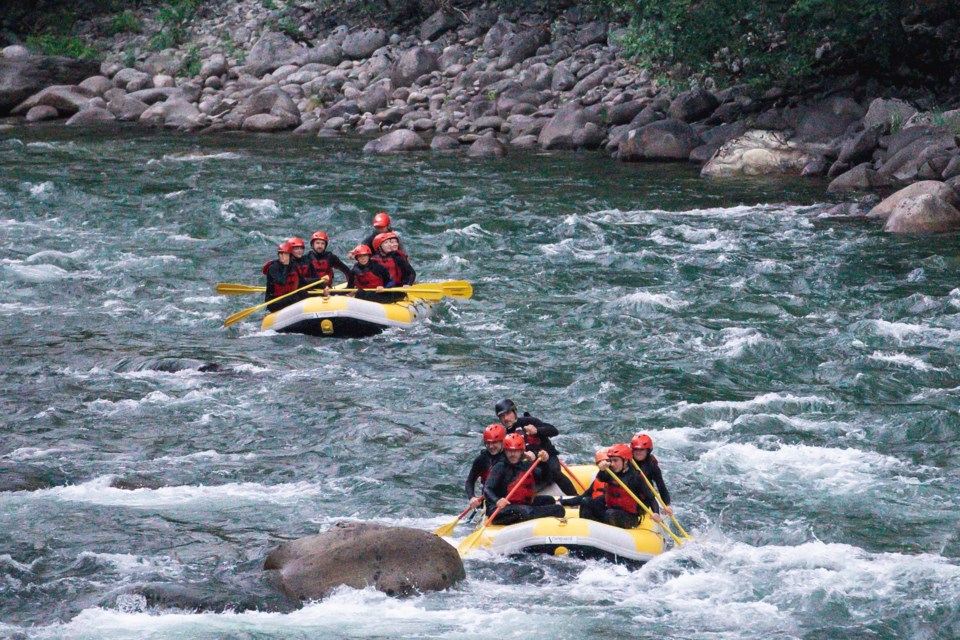 REO Rafting & Yoga Resort. Photo: Jonny Bierman.
You can enter the Gold Rush Trail Grand Prize contest (Valued at $2200) via the entry form below.
For additional chances to win, visit Gold Rush Trail at their website for 10 bonus entries, and visit their Facebook and Instagram for another 25 bonus entries each.
This contest is open to British Columbia residents and closes on April 11, 2022. The contest winner will be contacted via email on this date.
Visit goldrushtrail.ca for more information on B.C.'s Gold Rush Trail. Practice safe and responsible travel and know before you go.