As all gym regulars know, everything you do inside the gym makes everything you do outside the gym so much better!
There's no denying the many improvements to your health, your wellbeing, and your overall lifestyle that take hold when you prioritize fitness. Some of these improvements include:
Gaining physical strength through the strengthening of bones and muscles, which in turn improves your ability to do everyday tasks.

Lowering your chances of health risks by building resistance to injuries, diseases, and ailments.

Maintaining your brain health, which impacts your career and education prospects.

Building better habits through the regular routine of fitness — say goodbye to stress, absenteeism, and drowsiness!

Improving your outlook, mood, and sense of motivation.

Developing stronger, healthier relationships with your friends and family, as being more connected to your body through exercise has an influence on how you relate to and connect with others.

Managing your weight and appearances, allowing you to develop a workout glow that will have people looking at you differently, as well as seeing yourself differently too.

Boosting self confidence, because when you feel better about yourself, you motivate others around you as well.
The old adage says, there is strength in numbers, which explains why going to the gym has endless physical benefits, social benefits, and more.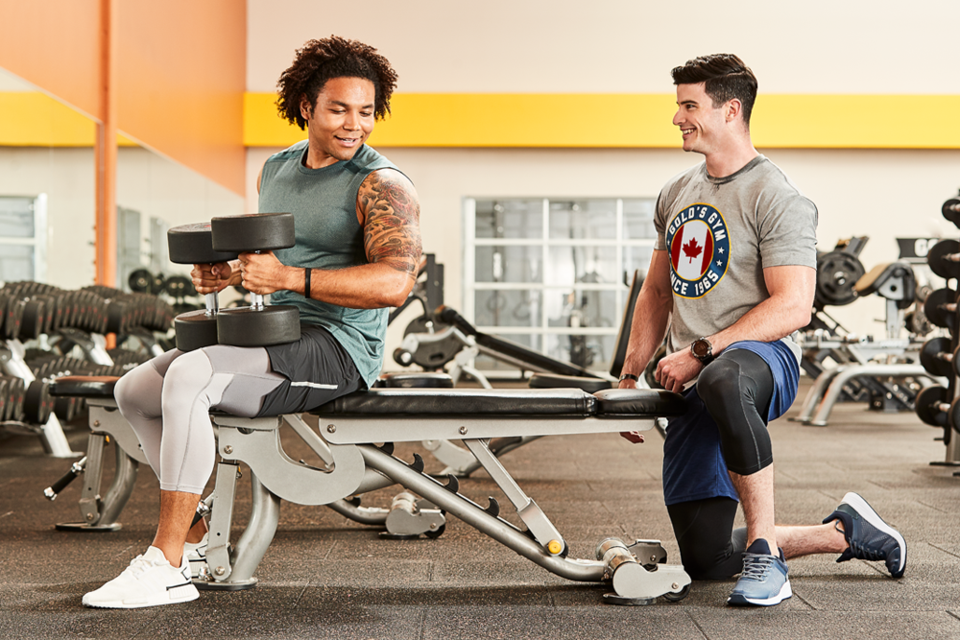 Gold's Gym strives to provide the best fitness facilities in B.C. with a range of programming to help everyone achieve their personal health and fitness goals.
The first Gold's Gym opened in 1965 in Venice Beach, California. In 1977, Gold's Gym received international attention after being featured in the bodybuilding documentary Pumping Iron, starring Arnold Schwarzenegger and Lou Ferrigno, making it THE place to go for the latest training techniques.
Today, Gold's Gym remains at the forefront of the fitness industry with over 800 locations and 3 million members worldwide. Currently, they have four locations across the Lower Mainland on West Broadway, at UBC, in Port Coquitlam, and in Langley.
Whether your goal is body strengthening, body toning, burning calories, finding a fitness method that works for you, or joining a supportive community, the fitness club's various programs are designed to help you meet them.
With the help of their team of motivating and knowledgeable fitness experts, from personal fitness coaches to group exercise instructors, Gold's Gym allows members to maximize their time at the gym through the following offerings:
Gold's Gym offers unlimited access to top-of-the-line strength, functional, and cardio fitness training equipment, including world-class ergonomic TechnoGym® machines and Olympic powerlifting platforms for weight training.

Group fitness classes — including indoor cycling, yoga, pilates, HIIT, Zumba, spin, step, total body, cardio kickboxing, and mixed martial arts — are included in the Gold's Gym fitness experience. With over 40+ group exercise classes taught daily at all Gold's Gym locations, members can take as many classes as they like.

Industry-leading one-on-one personal training. Certified trainers will begin by building your complimentary fitness profile and then creating a personalized fitness plan to reach your individual goals.
First-timers can experience Gold's Gym on a Free 1 Day Pass, where they come in for a workout or try out a fitness class. Go to goldsgymbc.ca/1-day-pass for more information.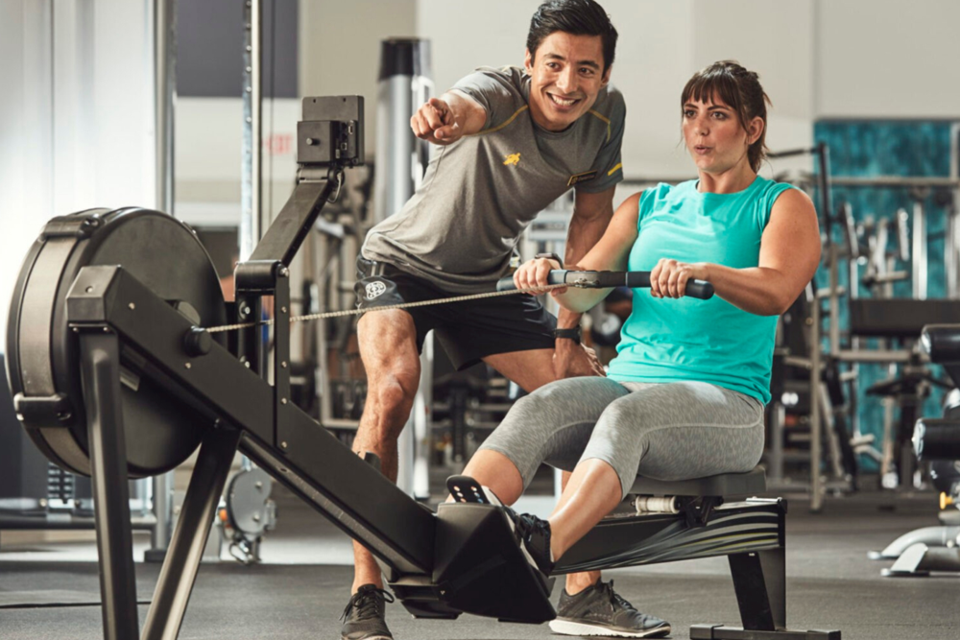 We've partnered with Gold's Gym to give one lucky winner a Gold's Gym Transformation Package!
The Grand Prize is valued at $1250 and includes:
A 1 year Elite Multi Club Membership to Gold's Gym - which can be used at any of their 4 locations across the Lower Mainland, including unlimited access to group fitness classes (Valued at $800)
3 introductory personal training sessions, plus a customized workout plan (Valued at $300)
A Gold's Gym merchandise pack, including a duffle bag, t-shirt, and shaker bottle (Valued at $150)
You can enter via the contest entry form below. For additional chances to win, visit Gold's Gym at their website for 10 bonus entries, and like their Facebook page and follow their Instagram page for another 25 bonus entries each.
This contest is open to British Columbia residents and closes on September 22, 2022. The contest winner will be contacted via email on this date.