Get off your phone! Put down that iPad! This holiday season TELUS is inviting everyone to enter Holiday Mode and relish in face-to-face moments with their loved ones. The holidays are a time to revisit those connections in your life that can't be replaced by checking Instagram or scrolling through your newsfeed.
Here are a few tips on how to "unplug" from us as well as how other Vancouverites will be spending time with loved ones this holiday season: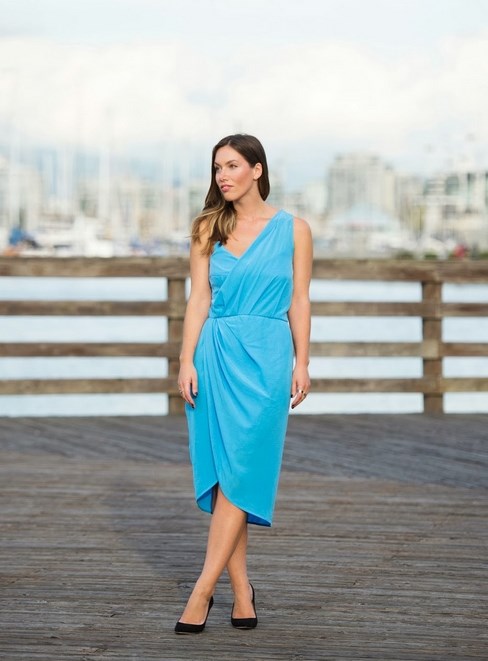 No matter where we are in the world, my family always comes together for Christmas. This year, we'll all be together in North Vancouver, celebrating our many traditions including but not limited to a Ukrainian Christmas Eve feast, getting up at 5AM Christmas morning to open stockings, watching It's a Wonderful Life and going for a Christmas 5K!

- Alexandra Grant, fashion and lifestyle blogger of To Vogue or Bust
Take baby steps
It sounds silly but a lot of people find it hard to fight the urge to check their phone. Avoid device withdrawal by just setting small goals for yourself like not checking your phone during dinner or putting it on silent during meetings.
Make it public
Once you put it out there, it's real. Declare your commitment to going into #HolidayMode on your social media networks and ask your friends to call you out if you falter on your commitment. Just make sure you do this before the holidays!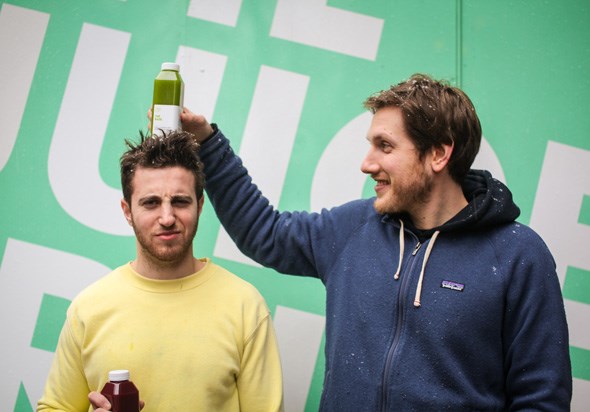 Living in BC, we love taking advantage of time off during the holidays to enjoy the abundance of outdoor adventure that we have in Vancouver. The hiking trails are a bit quieter this time of year, snowshoeing is amazing, the mountains are all open for skiing…theres so much to do. If it's just too cold out there are so many fun places to stay active ; the Distrikt, Tight Club, Spinning or Indoor Climbing. With the darker days, nothing beats a good movie at one of the theatres or at home…and of course drinking lots of juice to keep our immune systems strong during the holidays!

- Zach Berman and Ryan Slater, founders of The Juice Truck
Adjust your notifications
No you don't need to know when someone mentions you in a Facebook post or tags you on Instagram. Control your digital cravings.
Vancouver is a great place to discover by bicycle throughout our warm summers. However, the city lights up over the holiday season and numerous activities and events will surely get you into the spirit of the season. For our family, it has become a tradition to bundle up and set out to any number of activities throughout Vancouver on bicycles. With a portable stereo on hand, we enjoy the twinkling lights and get into the Christmas spirit while listening to some of our favourite Indie Christmas songs.

- Chris Bruntlett, co-founder at Modacity
Out of sight out of mind
Put your phone somewhere so you're not constantly staring at it. Putting it somewhere that requires extra effort to get it will make it less tempting to check for notifications or send that quick text.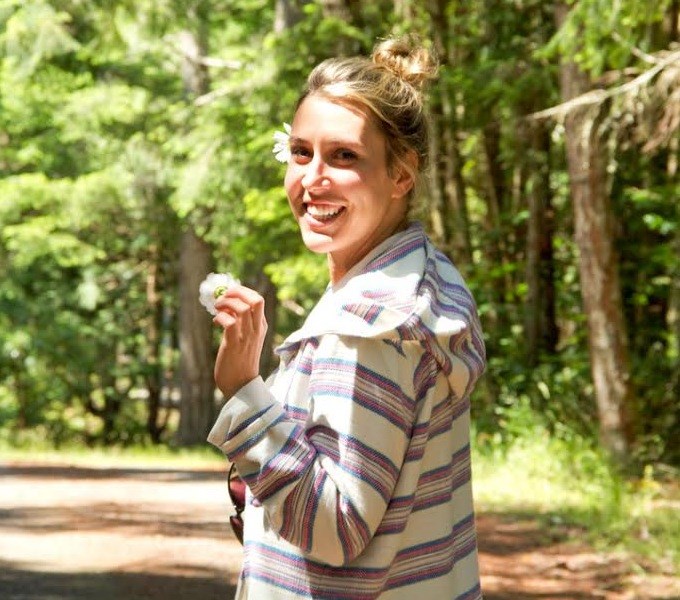 My time off is very limited, so quality time is very important to me. I don't want to go amongst the crowds or sit in a loud restaurant. Instead, I will share time with friends in family in nature, hitting up local hikes like Quarry Rock and the Lynn Loop, walking the seawall or discovering new beaches in Tsawwassen where my parents just moved. Heading into nature is my favorite way to unplug and connect with people. Nothing beats sharing a view and being in awe of BC's beauty with someone you love.

- Alex Mazerolle, Distrikt Movement and Girlvana Yoga
Tell friends and family
Let your friends and family know you'll be unplugging and where to reach you in case of emergency. A work number, colleague, or some sort of land line (yes, they're still around). That way you won't stress yourself out thinking you can't be reached in case of an emergency.
What will you be doing with your loved ones this holiday season? Share with us using #HolidayMode.