The Swedish retailer will reveal this season's on-trend fits to eager shoppers on November 14, 2019.
H&M's renovation at CF Pacific Centre is almost complete!
Fans of the Swedish retailer, known for its massive Men's and Women's clothing collections and accessories, will be able to shop-until-they drop from the newly renovated flagship location in Downtown Vancouver as of 10:00am on November 14, 2019.
While the details of the actual renovation have yet to be revealed, an H&M insider told us that shoppers can expect a brand new department dedicated to menswear on the store's "new floor".
Shoppers can definitely expect to see new additions to this year's fall fashion line-up, which includes a focus on heavy knits and this season's most versatile hue; brown. Add a pop of colour to it, style it with white — whatever you do, brown is the new black this year at H&M.
To celebrate the grand re-opening, H&M CF Pacific Centre is offering up shoppers some serious savings. In fact, the first 300 people to get in line before 10:00am on November 14th could win up to $300 off their entire H&M purchase.
Each person in line will receive a scratch card that will reveal a discount value of anywhere between $10 - $300. It must be spent that day, so be ready to shop! Remember you must be one of the first 300 people in line to receive a card.
Get ready Vancouver, your favourite destination for affordable fashion is back open for business. H&M CF Pacific Centre re-opens November 14, 2019.
H&M CF PACIFIC CENTRE GRAND RE-OPENING
When: November 14, 2019 at 10:00am
Where: 609 Granville Street
Remember to be one of the first 300 people in line to win up to $300 off your purchase!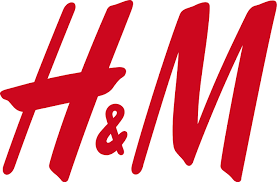 To learn more, visit hm.com