"Sustainability" can mean different things to different people.
Whether it's placing more consideration around our product selection, shifting our lifestyles to be more eco-conscious, or determining the ideal getaway that balances adventure with leaving no trace, the sustainability mentality is the way of the future.
While summertime presents the opportunity to explore, for some, the shift towards sustainability may inspire them to trade in their long-haul plane tickets in exchange for exploring our province's own backyard. After all, many come from far and wide to appreciate what beautiful British Columbia has to offer, and Penticton is the ultimate destination for those seeking sun, suds, and more!
Geared for green growth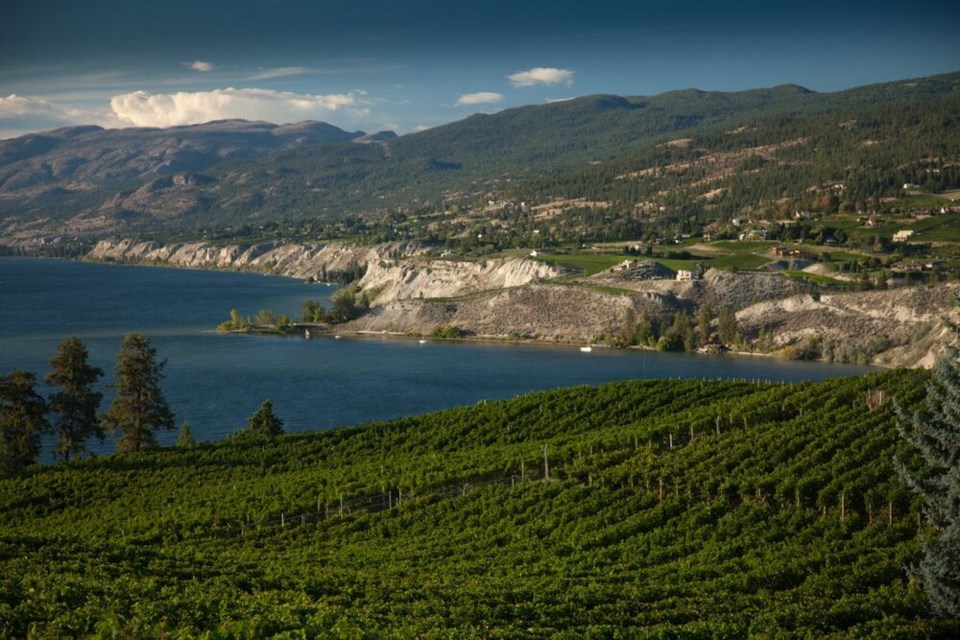 From the nsyilxcən Interior Salish word snpintktn, the name Penticton means "a place where people have always been all year long." For over 7,000 years, the region has been home to the Syilx First Peoples.
Penticton continues to experience healthy growth, establishing itself as a hub of the South Okanagan and attracting visitors of all backgrounds and interests. Enticed by its diverse landscape between two lakes, unique experiences, and prosperous product sectors, what keeps people coming back isn't just what the region offers. It's also the who that truly brings the region to life through its casual culture and vibrant local community.
Penticton has deep roots – literally and figuratively. With a captivating craft scene, rich Indigenous culture, and countless opportunities for outdoor recreation. It's a destination that has something for everyone, with seasonal experiences that require multiple visits throughout the year to do it justice.
Along with the fun festivities and events for every season, Penticton is also home to a thriving agricultural industry, with over 80 wineries in the area, as well as eight local craft breweries, two cideries and three distilleries, all within easy walking or biking distance of the downtown core.
Sustainability made simple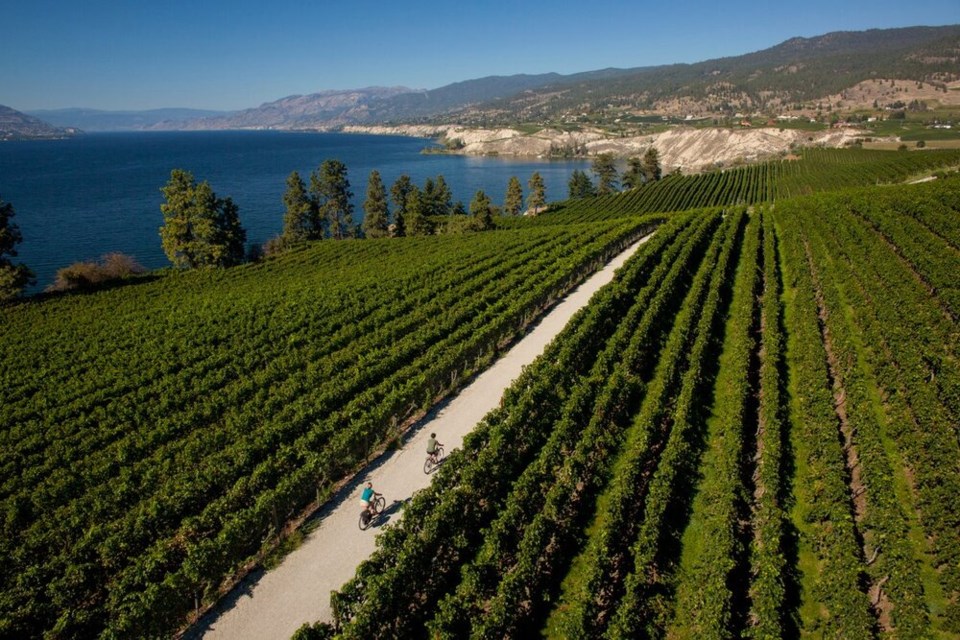 With stunning natural landscapes at the forefront of its many appeals, one ideal characteristic of visiting Penticton is that it authentically channels the 'best things in life are free' lifestyle.
This sentiment lies at the heart of its Fuel Free…Almost initiative, which champions freedom from the constraints and dependence on fuel as a necessity to explore, discover and indulge. It aims to promote responsible, sustainable travel by encouraging visitors to enjoy Penticton without fuel by choosing local options for dining, wine, shopping and more once they arrive.
By removing the stresses associated with fuel - such as pollution, traffic, parking and gas money - travellers can treat themselves to a broader realm of possibilities by forming a deeper connection and appreciation for the region's natural environment. It also provides incentives to focus on personal health and wellness by exploring Penticton's active lifestyle, fresh air and wide open spaces on foot, by bike, or by paddle.
A few fuel free summertime adventure ideas include walking around the downtown core to visit art galleries or the museum, check out the local shops or Saturday markets, or even cooling down with a local craft beer, for exploring by foot. A popular activity is renting an e-bike and riding the KVR Trail out to Little Tunnel as a way to explore by pedal. Velo Volt is a great option and they will deliver bikes right to your accommodations. Or the must-do summer activity in Penticton, is to visit Coyote Cruises and spend a leisurely afternoon floating down the Penticton Channel, connecting Okanagan Lake to Skaha Lake, with a return shuttle included! After spending time in the sun, cool down with an ice cream treat from Lickity Splitz or Tickleberry's.
Serving up something special
With rich soil and a booming agricultural sector, Penticton reaps what it sows in the best possible way, leading to the creation of can't-miss culinary trails.
Needless to say, you'll be spoiled for choice. That's where the Daily Special comes in. An appreciative nod to local connections, the Daily Special allows visitors to indulge in the vibrant culinary identity of the South Okanagan.
Bolstered by the magical melting pot of vineyards, orchards, fertile farms and sun-soaked lakes, the Daily Special is a collaborative effort from the incredible restaurants, wineries, craft breweries, cideries and distilleries, as well as farms and farmers, presenting the best opportunity to sample local flavours, with ever-changing menus that shift with the seasons. These culinary trail itineraries also follow the focus of Fuel Free…Almost and encourage you to follow along by walking or cycling the trails.
As sustainability continues to serve as motivation for a better, cleaner way forward, there has never been a better time to visit Penticton.
To learn more and plan your trip today, visit visitpenticton.com.