We love going to IKEA, if not just to wander through the displays and get a cinnamon bun or two. Of course, it's also a place of purpose, where homeowners, renters and dorm room dwellers go to outfit their living space with things they need and things they love.
You get inspired in the displays, load up your car in the marketplace, grab an ice cream cone before heading to the exit, but then…
You get home.
And you've got to assemble all your awesome finds.
After the end of a long day, there are many things we'd rather do than hang a painting, assemble a piece of furniture, or clean up our house or apartment. We end up putting these jobs off and as our to-do lists grow, our houses start to feel more like a chore and less like a home. 
Fortunately, there is a new way to check household to-do's off your list in Metro Vancouver.
TaskRabbit is a task management network that instantly connects you with a community of skilled "Taskers" to help with odd jobs and errands. In 2018, IKEA acquired TaskRabbit to continue to meet the evolving needs of busy people. The partnership allows you to hire a Tasker to assemble your new IKEA furniture, or help you out around the house.
Here's what else you need to know.
HOW MUCH DOES IT COST?
Pricing is fixed and transparent so you know what you will pay in advance of your Tasker arriving. In fact, TaskRabbit Taskers are the only true specialists at working with IKEA products in Vancouver. In-home IKEA assembly starts at just $32. Once your PAX wardrobe or Billy bookcase has been built, Taskers can help with everything else left on your to-do list.
Beyond IKEA assembly, TaskRabbit gives you access to a community of trusted Taskers for all of your home needs, from handyman help to mounting, moving, organization, and delivery. 
WHO AM I HIRING?
TaskRabbit puts you in control, letting you schedule and book on your time. You will always be matched with a real and reliable human being from your local community who actually cares that you get solution that you deserve. Taskers pass background checks and receive ratings and reviewed by other TaskRabbit clients, so you can choose the best person for the job.
HOW DO I BOOK A TASKER?
You can book a task for as soon as tomorrow online at TaskRabbit.ca/IKEA or through the TaskRabbit app. With TaskRabbit, you can choose the exact date and time for your service and communicate with your Tasker ahead of their arrival.
Don't want to DIY? Now you don't have to! With TaskRabbit you can realize the full potential of your home while still retaining the time and energy to enjoy it.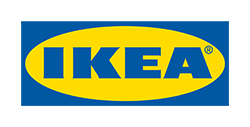 To learn more, or book your first Tasker, visit TaskRabbit.ca/IKEA  or download the TaskRabbit app.