Are you a health-care professional seeking a fulfilling career amidst breathtaking landscapes? Are you looking to escape the hustle and bustle of city life and say "so long" to traffic and long commutes?
Island Health, one of five health authorities in B.C. and the main health-care organization on Vancouver Island, provides an exciting opportunity to hone your skills in welcoming coastal communities on the stunningly beautiful northern coast of Vancouver Island.
Currently, Island Health has available positions in leadership, nursing, physicians, pharmacy, clerical administration, laboratory, mental health and substance use, food service, therapy and rehab, protection services, transportation, and many more.

Island Health is deeply committed to fostering an inclusive and supportive environment that encourages personal growth and professional development. As the largest employer on Vancouver Island ­– with more than 30,000 employees – Island Health takes great pride in creating a workplace that values diversity, cultural safety, and respect. Island Health is all about community involvement and leaders in North Vancouver Island are passionate about making a positive impact in the lives of others, all while encouraging the benefits of rural living.
"The nursing team spends a lot of time outside of work together. We organize bowling nights, skiing trips and potlucks. We have a very positive work environment and are always learning from each other," said Courtenay, clinical nurse educator at Port McNeill Hospital.
"If you are moving to Port McNeill from a big city, it is definitely worth your while. There are shorter commutes and a lot of things to do here. I ride my bike to work and it takes about six minutes!"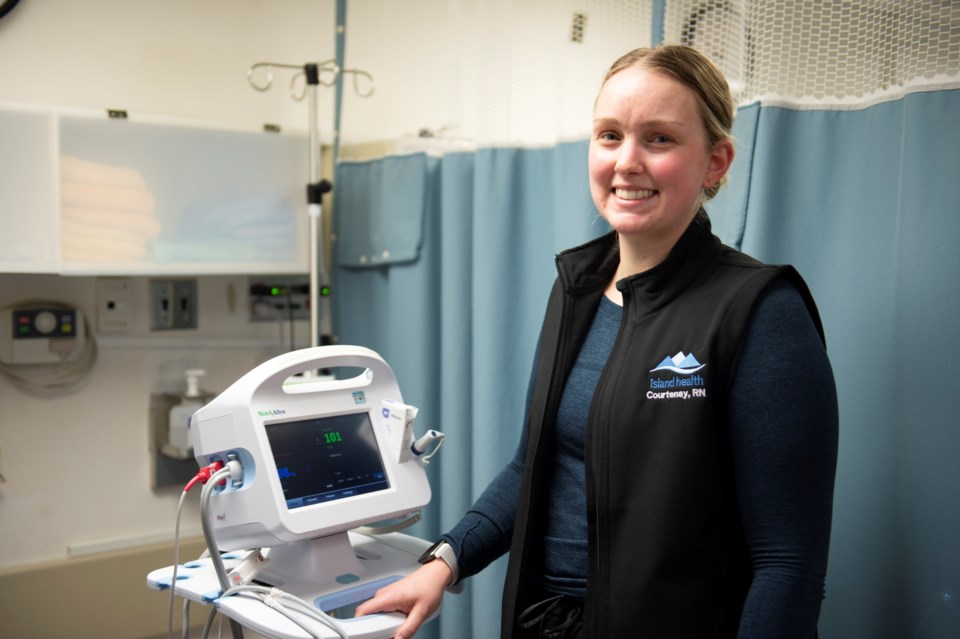 Imagine waking up surrounded by towering trees and breathtaking coastal vistas, while enjoying the mild weather of Canada's temperate rainforest. The rugged and primeval landscapes of North Vancouver Island beckon outdoor enthusiasts with an abundance of recreational activities. North Vancouver Island combines strong and welcoming communities where passion and pride thrive with world-class paddle boarding, kayaking, mountain biking, hiking, fishing, skiing, and swimming.
Whether you're wandering endless beaches, embarking on hiking adventures, or simply enjoying the lush solitude of old-growth forests, this region is a haven for those seeking an active and invigorating lifestyle.
Eligible employees are entitled to an exceptional employer-paid benefits package, including dental and prescription coverage, Municipal Pension Plan, long term disability and extensive extended health plan, plus up to four weeks' vacation after the first year of employment.
Island Health invites dedicated health-care professionals to embark on a rewarding journey in North Vancouver Island. Not only will you join a thriving organization committed to your growth, but you'll also embrace an active lifestyle amidst breathtaking natural wonders. Experience the allure of North Vancouver Island and make a meaningful impact on the lives of individuals in these cozy, tight-knit communities.
Join Island Health today and be part of an extraordinary team dedicated to building a healthier future in one of the most beautiful hidden gems of North America. For more information, visit www.northisland-careers.ca