Your bathroom is where you can have moments to yourself — for self care, for relaxation, for reflection, and for some much-needed peace and quiet.
Whether you're getting ready for the day ahead or winding down after a long one, the bathroom is your personal sanctuary, so it only makes sense to want to transform this space into a wellbeing experience unlike any other when renovating your home.
If you're thinking about refreshing your bathroom space, whether you're planning a full remodel or upgrading your current appliances, read on for KOHLER's tips on what to keep in mind when choosing bathroom products.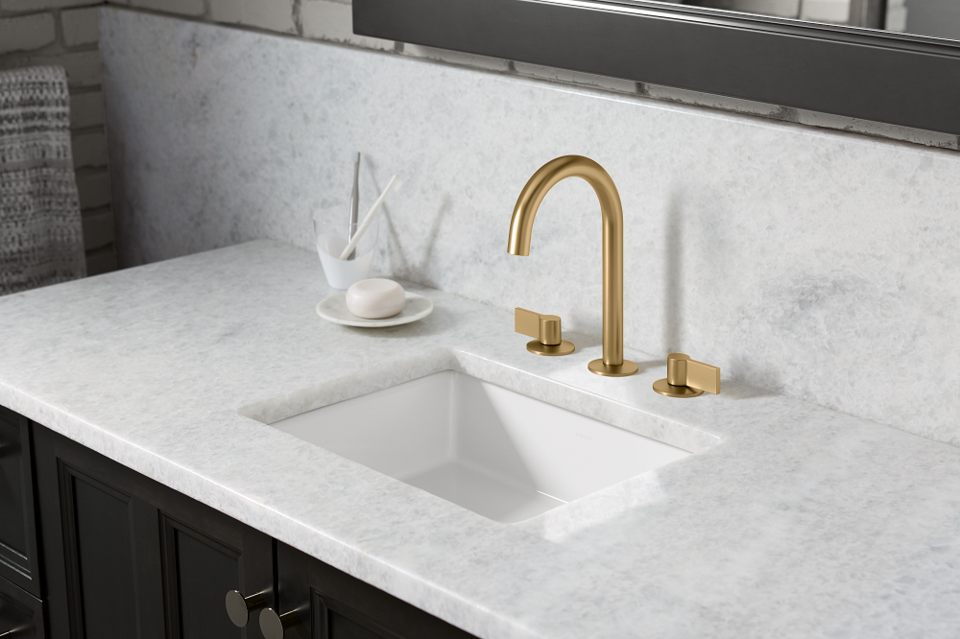 Components faucet with Tube design. Photo: KOHLER
Styling space
Your styling space is where you do the majority of your daily beauty and grooming routines, such as brushing your teeth and applying your makeup, so you want this area to be as organized and easy to use as possible so your day starts off and ends off smoothly.
Start by selecting your preference of a pedestal sink or a vanity set and building your styling space around it.
If saving space is a priority, a pedestal sink is the way to go. Your bathroom usage habits will inform your decisions regarding sink styles (from cast iron to vanity tops), sink shapes (from round to square), and depth (from shallow to deep), as well as faucet styles and height.
To make up for limited storage space, a medicine cabinet can add in more ways to sort and access your bathroom necessities. If lighting is key to your routines or overall bathroom aesthetic, look for integrated task light and pull-out magnifying mirrors installations in your KOHLER medicine cabinet.
Showering space
New innovations in shower functionalities allow you to create a specialized showering experience.
Your shower spray is where it starts, and you can choose your specialized experience and achieve specific results with each shower. Full-coverage rinsing sprays can wrap you in a saturating warmth, targeted massaging sprays can ease muscles and rejuvenate the skin, and gentle restoring sprays can relieve stress.
The future of showering is in the digital shower system, which gives you control to customize the water, lighting, sound, and steam for a multi-sensory experience. With the KOHLER DTV+ touch-screen interface, you can preset precise temperatures and other preferences for the perfect showering experience every time.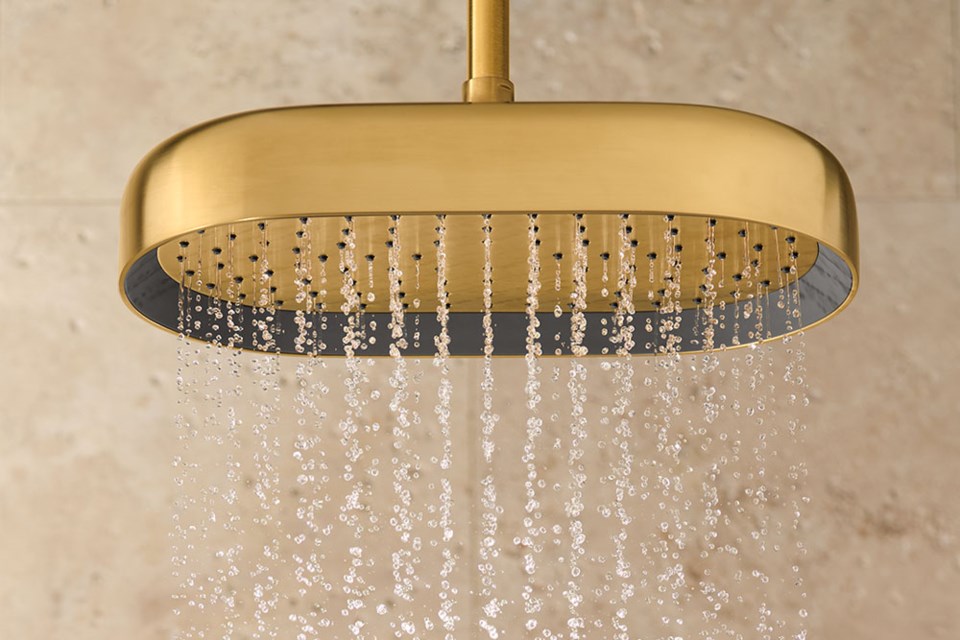 Statement Oval 10" 1.75 GPM Rainhead. Photo: KOHLER
Bathing space
Baths are more than just a basin to soak or wash. From alcove baths and drop-in baths, to freestanding baths and walk-in baths, you can mix style with safety with KOHLER's various bath options.
Now, you can choose from a spectrum of bathing features such as air jets, heated backs, integrated music, or color therapy to personalize your bath even more. Hydrotherapy functionalities in KOHLER bath products give you all the benefits of an at-home spa treatment in the comfort of your home. Some of these features include Whirlpool baths that soothe sore muscles, sound vibration baths to deliver relaxation, and chromotherapy baths that utilize the psychology of colour.
Toilet space
Advanced toilet technologies are introducing elevated comfort and convenience to this private bathroom ritual.

For a more eco-friendly alternative to toilet paper, you can add in a KOHLER bidet toilet seat to your existing toilet for a cleaner and more refreshing experience.
Or, with KOHLER's line of intelligent toilets, you can experience a whole new level of luxury, comfort, and cleanliness. Smart features include heated seats, warm-water cleansing and warm-air drying, automated bidet flushing, deodorizing seats, night-light capabilities, and a number of other hands-free operations and adjustable settings. From smooth and rounded to angular and modern, intelligent toilets can stand as a bold statement piece to complement the style of any bathroom.
KOHLER's wide range of bathroom products are elevating the possibilities of the styling, showering, bathing, and toilet experiences in any and every home. Visit kohler.ca now or find a KOHLER location near you.