The weather is finally beginning to warm up throughout the city, and soon enough, our calendars are going to be packed with picnics in the park, patio hangs, backyard birthdays, and other fun social plans and special occasions.
When you toast to the start of the sun-filled seasons, that bottle of room-temperature wine just won't cut it. Instead, choose to pour yourself (and your friends) a glass of slightly chilled wine to keep you cool during all you've got planned outside this spring and summer.
Better yet, opt for a bottle of one of the finest wines from France, which you can find right here in Vancouver, and transport yourself to the bountiful vineyards of the French countryside.
Founded in 1859, Maison Louis Jadot is one of the most revered wine houses in France. Hailing from Burgundy, Louis Jadot wines offer a taste of the French region that yields some of the world's most treasured and prestigious wines. They're always classic and elegant, but not all of Louis Jadot's wines need to be saved for a special occasion.
There is a French expression - "vin de soif" - that essentially translates to "thirst-quenching wine". Considered to be lighter and accessible, these ready-to-drink wines are the perfect choice for the warmer months of the year. In fact, Louis Jadot makes both white and red wines that are best served with a little chill.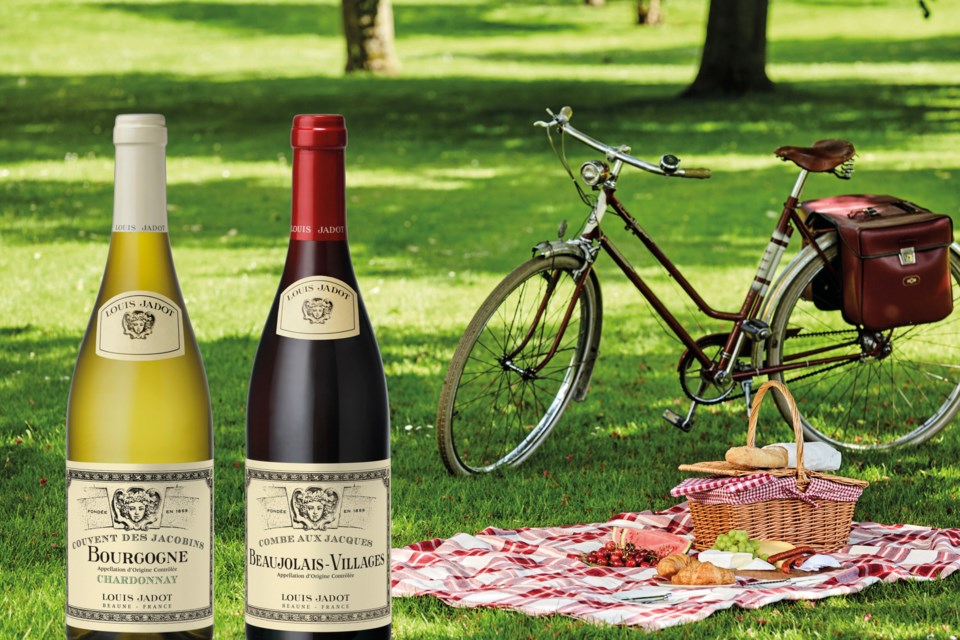 If you gravitate towards red wines, Louis Jadot's Beaujolais-Villages is the pick for you.
Made with high quality grapes grown in the southern part of Burgundy, this easy-drinking Gamay has expressive aromas of black cherry, plum, vanilla, star anise, and chocolate liqueur with an earthy finish. When lightly chilled, its juicy fruit-forward notes become even more pronounced. Some examples of great food pairings with Beaujolais-Villages include hors d'oeuvres, charcuterie boards, grilled vegetables, grilled salmon, and poultry dishes.
If you're more of a white wine person, you'll want to take a sip of Louis Jadot's Bourgogne Chardonnay.
Rich and creamy, this balanced white wine is composed of notes of bright lemon, fresh honey, pear, and white flowers, and a touch of vanilla. Bourgogne Chardonnay pairs well with cobb salad, seasonal produce, roasted chicken and turkey, sushi, grilled seafood, and poached salmon.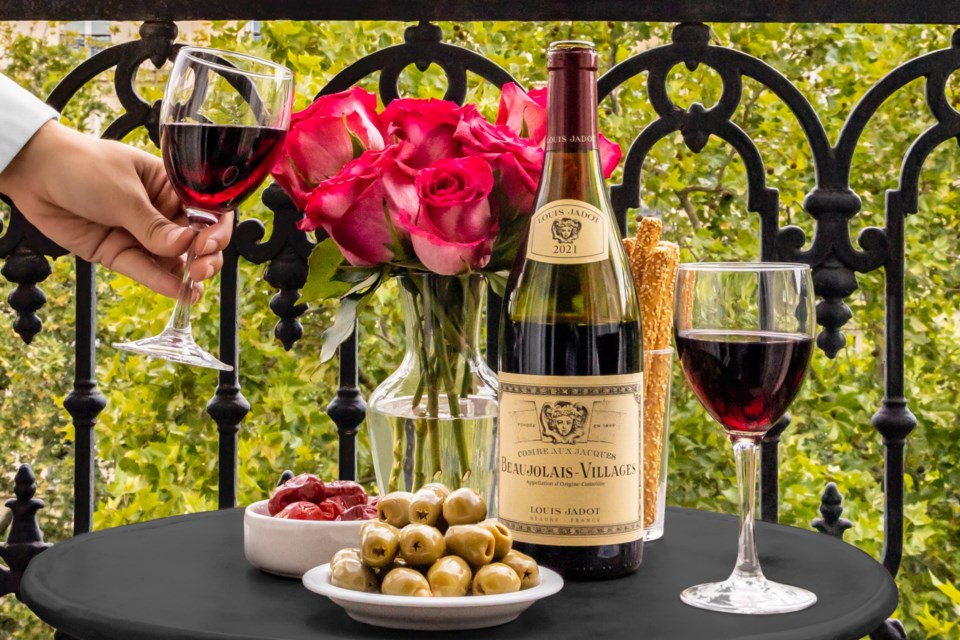 Quick tips for chilling your wine
These wines from Louis Jadot are best served chilled (but not ice cold).
Looking for tried-and-true ways to help speed up the wine-chilling process? Time and place are of the essence.
When chilling room-temperature wine, try popping the bottle into the fridge for 20 to 30 minutes for the most reliable results. If you're in a hurry, an ice bath is the quickest method: placing the bottle of wine in a bucket of ice and water for about 10 minutes should do the trick.
With a glass of chilled wine in hand, you'll be ready to welcome in the best months of the year!
Louis Jadot wines are available at select retailers across B.C., including BCLIQUOR stores.