Traveling light makes the travel experience easier, quicker, and cheaper. By not falling victim to overpacking, you won't be crying highway robbery over the added fees of baggage charges. Plus, you'll save time on baggage claim when you land, letting you get to your final destination faster than ever before.
The rise of ultra-low-cost carrier (ULCC) airlines in North America and around the globe is making air travel more accessible to more people. Brand new to the Canadian skies is Lynx Air, Canada's newest ULCC airline with convenient rates and flexible options on domestic flights through their fleet of Boeing 737 aircrafts.
To provide ultra-affordable air transportation to Canadian travellers, Lynx has adapted an a la carte model where passengers only pay for what they need only. Air fare includes your seat and a personal item, and you can customize your trip by picking and choosing from the add-on services you want, such as priority boarding, seat selection, carry-on bags, or checked baggage.
Lynx may not come with all of the bells and whistles of major airlines, such as snacks, power outlets, and in-flight entertainment, but the low-cost airline provides an affordable option for you to visit your loved ones across the country or hop on a plane for a weekend concert.
In an attempt to add extra value to their passengers, Lynx recently partnered with select vendors at Vancouver (YVR), Calgary (YYC), and St. John's (YYT) to provide a 10% discount on food and beverages (excluding alcohol). If your travels take you to any of these destinations, see Lynx's airport partners to find out more.
Knowing how important four-legged companions are to human passengers, small dogs and cats are welcome to fly with their person in-cabin. You can visit pets in cabin for more information on this service.
Lynx Air currently flies to 10 Canadian destinations from coast to coast, including Victoria, Vancouver, Kelowna, Calgary, Edmonton, Winnipeg, Toronto, Hamilton, Halifax, and St. John's, with one-way flights starting from $39. The airline plans to expand their network in Canada and internationally soon.
Go to flylynx.com to book your flights now and don't forget to sign up to be a Lynx insider to receive the latest news about destinations, routes, and promotions.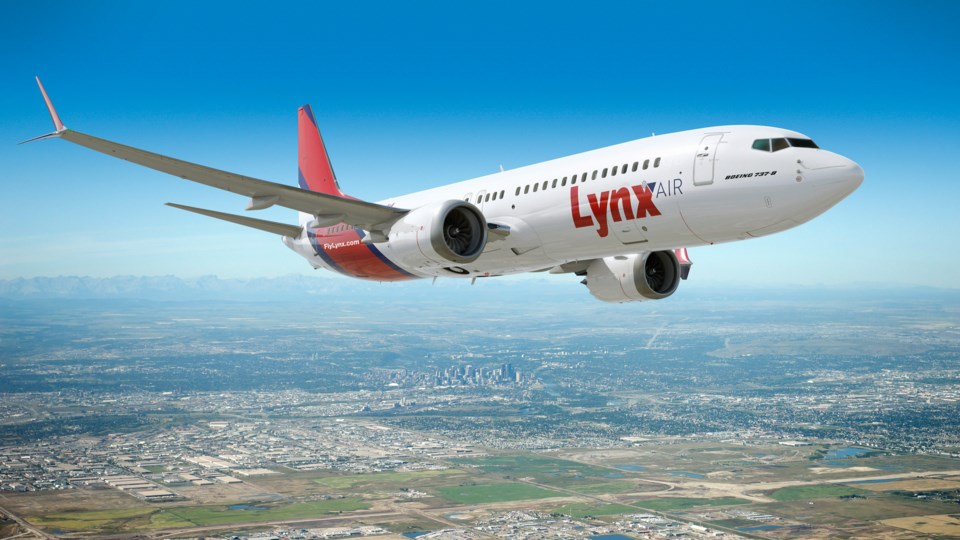 We've partnered with Lynx Air to give one lucky winner round-trip flights for 2 (valued at $500) to anywhere they fly within Canada!
You can enter via the contest entry form below. For additional chances to win, visit Lynx Air at their website for 10 bonus entries, and visit their Facebook and Instagram for another 25 bonus entries each.
This contest is open to British Columbia residents and closes on September 21, 2022. The contest winner will be contacted via email on this date. Prize value includes base fare and taxes and is valid until September 2023 with no blackout dates.