Want to win prizes for exploring your favourite regional parks? All you need is your passport…

Metro Vancouver is celebrating the 50th anniversary of the area's regional parks with a new program that rewards you for exploring the 14,500 hectares of forests, fields, rivers and beaches that the region has to offer. The Anniversary Passport allows you to collect stamps at participating Metro Vancouver Regional Parks, which you can then turn into awesome prizes ranging from limited edition memorabilia to high-end camp gear, perfect for your adventures throughout the year.
We're super excited about seeing new people exploring the city's parks with their passport in tow. If you're ready to start doing some exploring, here's everything you need to know:
1. Getting Your Regional Parks 50th Anniversary Passport is Super Easy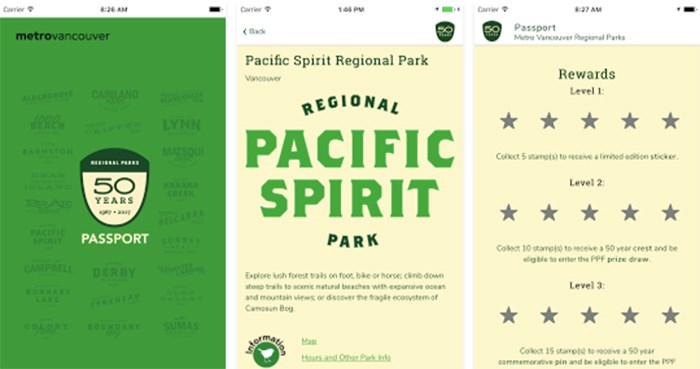 Oh, and it's also totally free! Contact icentre@metrovancouver.org to have your passport mailed to directly to you, or download the MV passport app for your iPhone or Android device. To collect your stamps, download the app, activate location settings on your smart phone and visit one of the participating regional parks. When you enter the regional park, the MV Passport app will automatically prompt you to accept your newest stamps. Easy!
2. There Are 18 Participating Regional Parks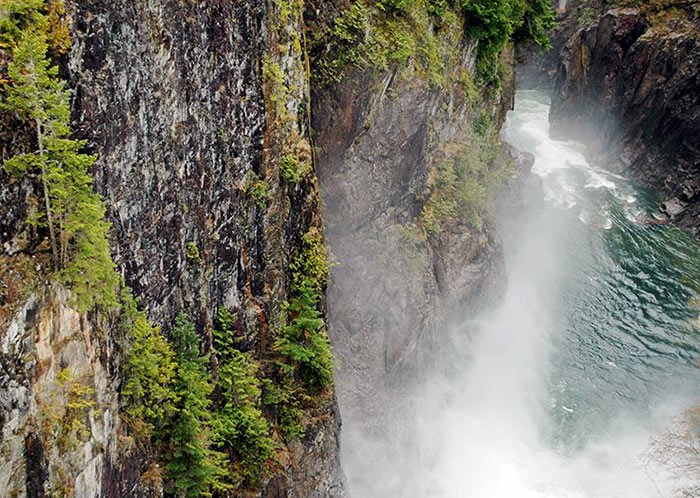 If you've got you've already got your passport in hand, you can start collecting your stamps at any of the following regional parks:
Aldergrove Regional Park
Belcarra Regional Park
Boundary Bay Regional Park
Brae Island Regional Park
Burnaby Lake Regional Park
Campbell Valley Regional Park
Capilano River Regional Park
Colony Farm Regional Park
Crippen Regional Park
Deas Island Regional Park
Derby Reach Regional Park
Iona Beach Regional Park
Kanaka Creek Regional Park
Lynn Headwaters Regional Park
Minnekhada Regional Park
Pacific Spirit Regional Park
Tynehead Regional Park
Surrey Bend Regional Park
3. There Are Prizes and They Are Awesome
Once you have a healthy dose of stamps in your passport, you can begin redeeming them for limited edition prizes such as stickers and patches (5-10 stamps) and commemorative pins (15 stamps). Passport holders will also be eligible to win prizes courtesy of the Pacific Parklands Foundation draw. Prizes include a durable Manta Sun Shelter tent as well as Black Diamond rechargeable headlamp, perfect for early morning trail running, urban adventuring, evening hikes or wherever your adventures take you.
4. The Passport Isn't All That's Happening This Summer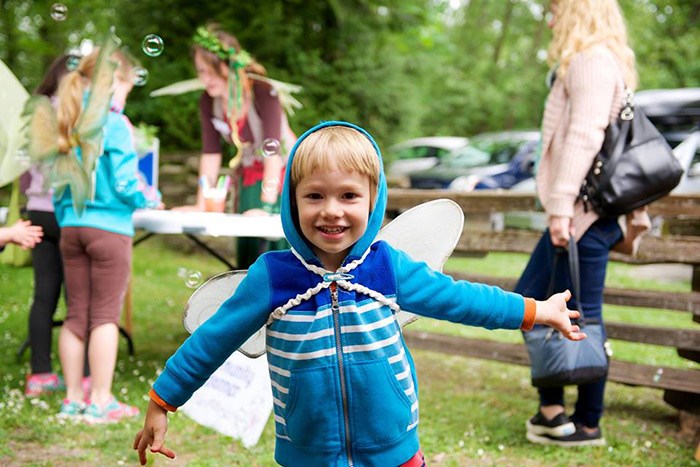 In addition to the 50th Anniversary Passport, Metro Vancouver's regional parks offer activities ranging from kayaking around Brae Island, catching, observing and releasing beach creatures at Belcarra Regional Park and walking through the butterfly garden at Burnaby Lake Nature House. You can also choose from dozens of brand new events made especially for this year's anniversary celebration. Let's just say it's a really good year to start exploring. You can view the full list of this year's events in the Check it Out! Summer Program Guide.
For 50 years, Metro Vancouver's regional parks have offered residents places to walk, unwind and experience the city in an entirely different way. With trails, beaches, park reserves, campgrounds, ecological conservancy areas and greenways, there is so much nature and wildlife to experience within the region. From the ocean views of Bowen Island, to the peaks of the north shore, to the wetlands of Langley, adventure is literally just minutes from your doorstep. Get your passport below, and get outside!