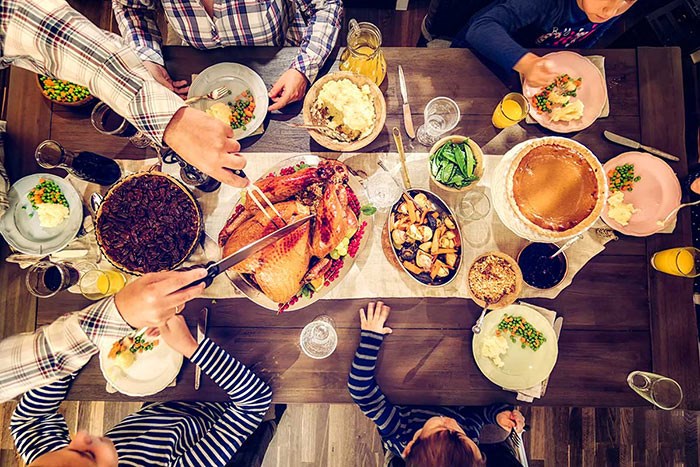 Gifts, decorations, toques and shopping bags all indicate that we're in the midst of the holidays, but nothing is more emblematic of the season than the food! With family dinners throughout the month, Christmas brunches and more baked goods than you ever thought imaginable, it really is the season to eat, drink and be merry.
As satisfying as it is to indulge in a humongous holiday spread, the truth is that most Vancouverites aren't really making the most of their epic festive feasts.
According to lovefoodhatewaste.ca, over half of the food going into Metro Vancouver's garbage and food scrap bins could have been eaten. That equates to about 100,000 tonnes of wasted food per year.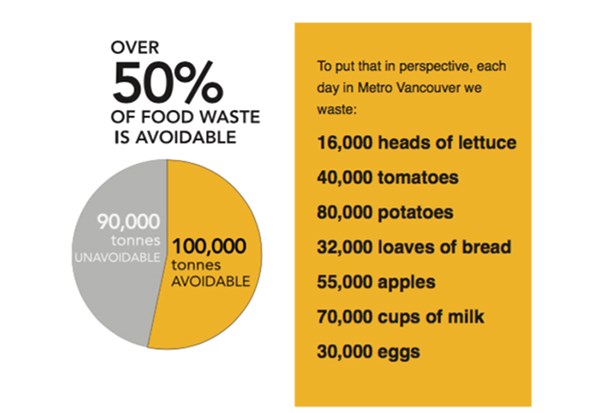 If the sheer amount of food waste doesn't make you flinch, let's look at it this way; it's suggested that each household in Metro Vancouver produces $700 worth of avoidable food waste per year. So, you could have some extra holiday spending money next year, as long as you don't let those leftovers sit at the back of the fridge until March.
If you love food and hate waste, or simply want to save some cash, check out these tips for avoiding food waste.
1. Properly Pack Your Fridge to Keep Food Fresher, Longer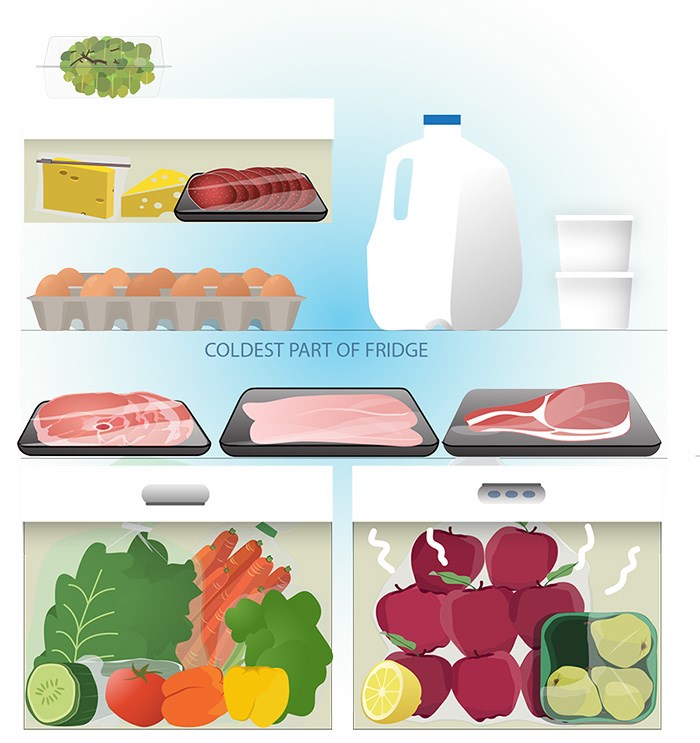 - Door: The warmest part of the fridge.
- Deli drawer: For cheese, deli meats.
- Upper shelves: For leftovers, drinks, ready-to-eat foods and field berries.
- Middle shelves: The coldest part of fridge. For milk, eggs and dairy.
- Bottom shelves: For raw meat and seafood, as trays prevent drips from contaminating food below.
Temperature and Humidity
- Set your fridge at 4C or lower.
- The adjustable levers on the crisper drawers change the humidity levels. If your fridge has these, set one to high humidity (closed, less air coming in) and one to low (open, more air coming in).
High humidity produce that wilts: Carrots, leafy greens, broccoli, asparagus, cabbage, cauliflower, cucumber, green beans, lettuce, spinach, squash, kiwi, peppers.
Low humidity produce: Fruits and some vegetables, apples, pears, grapes, mushrooms, peppers, melons, tomatoes, peaches, papayas, mangoes, oranges, lemons.
2. Make a Plan When Shopping for Groceries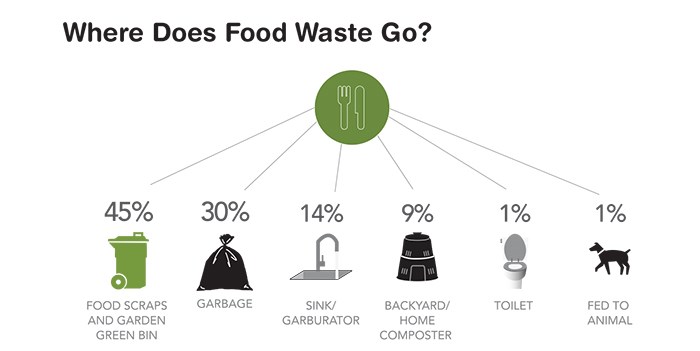 The single biggest reason that people waste perfectly good food is that they buy it without a plan. Write a grocery list whenever possible and try to plan out at least a few meals during the week. If you have no idea how much food you'll need to buy for the holidays, use this online portion planner and work backwards from how many people you'll be cooking for.
3. Get Creative With Leftovers
How many times have you gotten a little depressed upon realizing that you waited too long to dive back into last week's leftovers? Don't miss out on all the potential deliciousness! Thin out leftover gravy with stock for a rich, flavorful soup base, or crumble holiday baking into in a fresh piecrust. If you're flat-out tired from all the holiday cheer, pop your leftovers (and food scraps) into a reusable container and freeze it until you're ready to turn them into something new. Remember, even vegetable scraps can be turned into a delicious soup stock. Check out more creative leftover solutions HERE.
If nothing else, don't feel guilty about going for thirds this holiday season; it's better that you enjoy the food than throw it away!