There's no denying the past year has had its fair share of ups and downs. While the world has been slowly but surely returning to a state of balance, many are asking themselves what they can do to help contribute to this much-anticipated return to normalcy. While there are several potential avenues to pursue, the most effective strategies share one core concept at heart: think globally, act locally.
What better way to revitalize your community and show your support than with a visit to your friendly neighbourhood Otter Co-op?
For those in Abbotsford, there are multiple locations in the city to suit any needs you and your family may have. With the holidays just around the corner, be sure to check out the Parallel Food Store and Pharmacy at 1888 North Parallel Road or Mt. Lehman Food and Pharmacy at 3270 Mt Lehman Road to keep your smiles wide and your tummies full.
You may not develop a belly quite as robust as Santa's, but you can always try!
Stocked with fresh, locally-sourced products, you're sure to find everything you need to satisfy all temperaments and tastes with the added bonus of supporting local Fraser Valley farmers, ranchers and manufacturers who grow, raise and produce the food!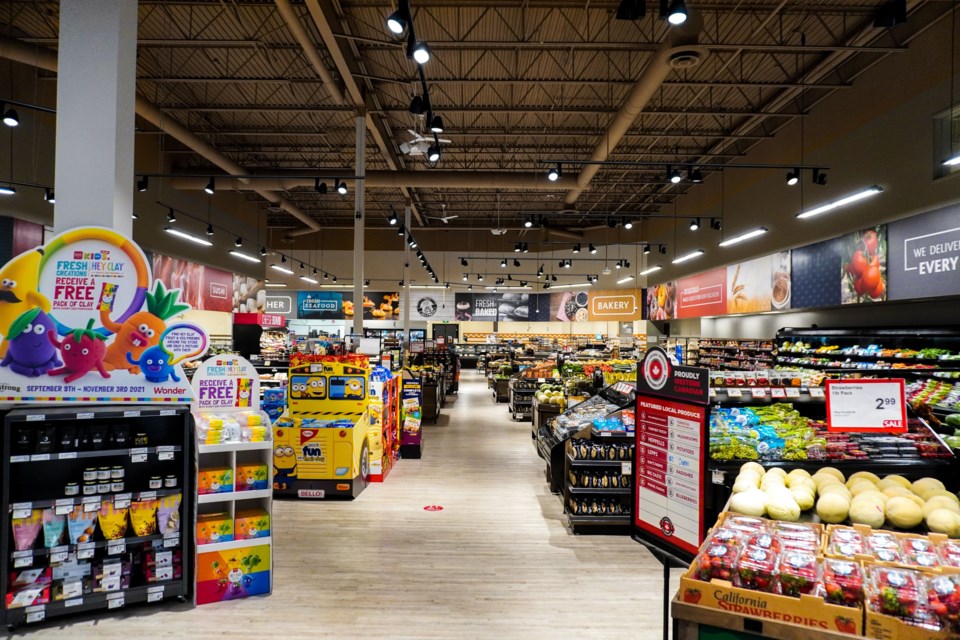 Photo: Otter Co-op
Whether you're purchasing crisp, fresh fruits and vegetables, high-quality, in-store cut meats, quality bakery and deli items, or other exciting food products, you're guaranteed to find something delicious and nutritious! Treat yourself to the win-win scenario of eating well and feeling good while doing it by shopping locally.
For those located a quick jaunt down the highway in Langley, Aldergrove Grocery and Pharmacy, located at 3650 248 St., is ideal for sourcing top-quality fresh fruit, gorgeous green veggies, and anything and everything else you need to keep you and your family fed and feeling fabulous!
In addition to priding itself on supplying exceptional locally-sourced products, Otter Co-op channels its passion for top-quality service by creating environments that ensure all customers and visitors feel welcome and comfortable.
These locations convey this sentiment by genuinely caring about the families, friends and neighbours that share their community and personalizing their approach by stocking products that authentically cater to and suit the needs of their particular clientele - aka you!
Additionally, the funds from supporting these local businesses are funnelled back into the community by creating sustainable jobs and supporting local groups and charitable organizations to help create, improve, and maintain a happy, healthy community.
Now more than ever, there has never been more ample motivation to shop locally. Otter Co-op presents the ideal hybrid of opportunity and convenience to give back and benefit yourself and your loved ones by interacting with independent organizations owned and operated by members of your community.
To learn more and find the closest Otter Co-op to you, visit www.otterco-op.crs/sites/otter/hours.