If you knew you could be studying at a campus where 2,000-plus hours of sunshine per year radiates, is surrounded by natural beauty, and overlooks hills and neighbouring Mt. Paul and Mt. Peter peaks, silt bluffs, and the confluence of the North and South Thompson Rivers, would such a location top your list of prospective B.C. universities?
Oh, and not to mention the 45-minute drive to skiing, snowboarding and mountain biking at Sun Peaks, Canada's second-largest ski area.
Location is just one of many reasons to consider Thompson Rivers University (TRU), the main campus in Kamloops, where the cost-of-living rivals Vancouver by 49 per cent, and is only a 3.5-hour drive away.
TRU (with a second campus in Williams Lake) is well-known for its flexible and supportive learning options, individualized student services, engaging professors, and vibrant campus community.
"This institution is unique in that we have a trade school, as well as a law school, and over 140 on-campus programs, and 60-plus Open Learning programs," says Corey Wiwchar, marketing manager, TRU.
Exceptional programming ranges from the traditional, like Business Administration, to more off the beaten track, literally, such as the Adventure Guide diploma, where credits can be transferred into a Bachelor of Tourism Management degree. It's unsurprising, especially given their physical locale, that TRU reports they offer the finest and most extensive adventure studies training in the world.
Student–professor experience, flexible learning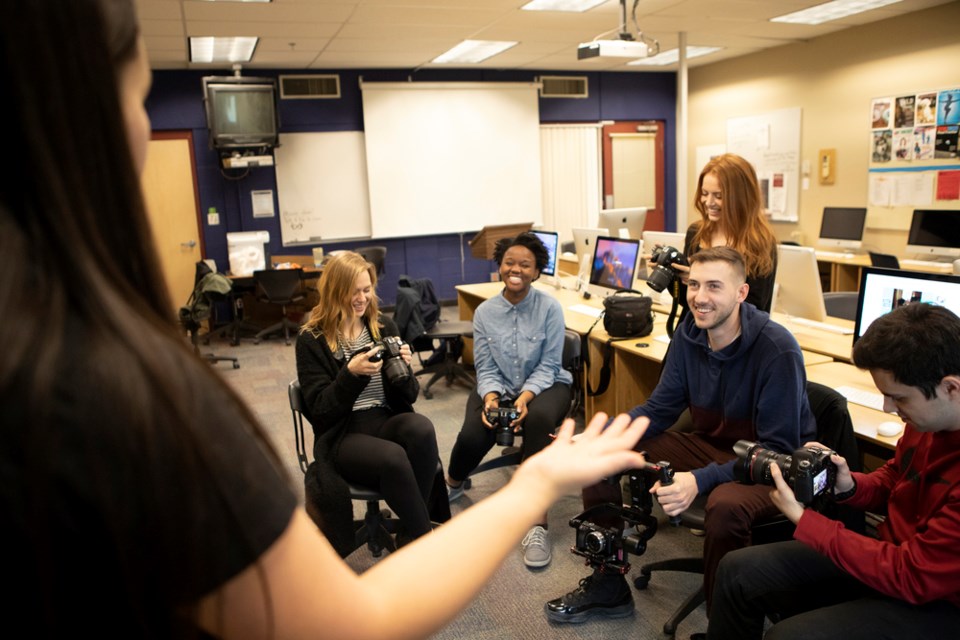 "Our small-sized classes (averaging 31 students) allow networking possibilities, both with your peers and faculty," says Amy Watters, TRU Future Students coordinator, program & events. "A lot of student-professor interaction occurs because of that."
Students can access the Student Life office within the Faculty of Student Development for assistance with the transition to university and to help feel engaged in the TRU community.
Wiwchar gives a nod to online studies and its flexible learning: "We're drawing students from across British Columbia into Open Learning. We also have students who take a blend of on-campus and online, which is growing."
Engage with TRU at its upcoming open house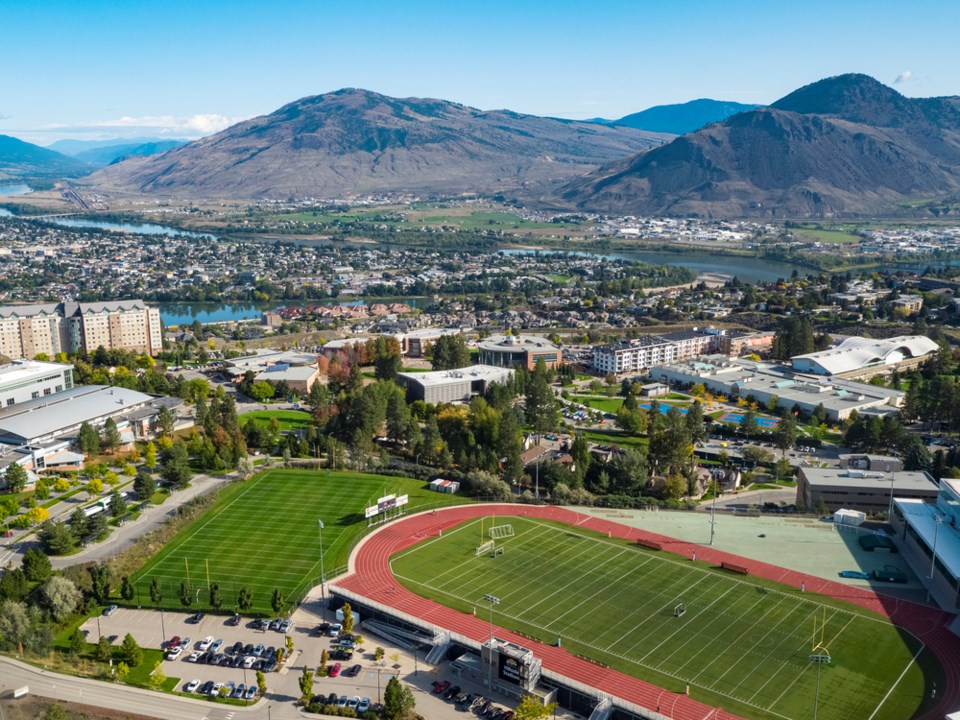 Prospective students, parents of students, and community members can spend the day exploring the campus across 15 buildings, with more than 100 displays and hands-on experiences, to discover what TRU has to offer.
"It's important our local community comes on campus to see what we're doing here, and learn a bit more about TRU," says Wiwchar.
Expect campus tours; Adventure Studies demonstrating rope rappelling and ascending, i.e., belaying down a building; the Haunted Physics lab; hydrogen rockets in the Science building; Simulation labs in the Nursing building; Faculty of Arts bingo; the shops in the Trades and Technology building, and more.
New for 2023 is the Fun Zone, with child-friendly activities, perfect for prospective students with kids or siblings. Don't miss your chance to get a picture with Wolfie (TRU's mascot), and a possible dance battle.
There will be merch giveaways, a swag bag to collect faculty items, and a chance to win an iPad. One lucky prospective student will also receive a grand prize, a tuition award for a full semester!
The TRU open house is taking place Saturday, October 21, 9 a.m. to 3 p.m. with free admission. However, pre-registration is required. Enjoy four TRU Food Service outlets, on-site food trucks, and complimentary coffee and donuts.
For more information, visit tru.ca/itsyourmove.