RealTours is the breakthrough new series from REW.ca that brings you Canadian real estate like you've never seen it before. Join us as we embark on a great real estate adventure through Vancouver's neighbourhoods, landmarks, pathways, and the people who make them special, guided by British Columbia's best realtors.
In this second landmark Pre-Season episode, seasoned real estate pro Casey Reynolds takes us on an enthralling expedition through vibrant Renfrew, East Van.
Reynolds is a dedicated family man and a passionate advocate for helping families find their perfect homes (and some extra rental income). Reynolds has real estate in his blood, and his years of success have shaped his view of the real estate landscape into a powerful insight: the importance of embracing the untapped potential within our homes.
"Let's shift our mindset and unlock the immense possibilities that lie within our homes," says Reynolds.
By recognizing your home as more than just a place to live, you can make substantial progress in paying off your mortgage, a monumental victory for families navigating today's challenging economy.
Welcome to Renfrew
Renfrew is what Reynolds calls "the final frontier of Vancouver." It serves as the easternmost part before entering Burnaby — still part of Vancouver "proper" while being more affordable than downtown and other pricier areas.
For aspiring homeowners seeking detached homes, he suggests exploring Renfrew as an opportunity to enter the market. In April 2022, the average entry-level price for a detached home was around $1.6 million.
One of Renfrew's major selling points is its natural scenery. It's the kind of neighbourhood that ticks all the boxes — accessible, cool coffee joints, and plenty of family-friendly hangouts. It's got that laid-back charm and all the perks you need for an amazing living experience. But don't just take Reynolds' word for it - check out RealTours Episode 2.
The Listing: 3702 Slocan Street, Vancouver
Reynolds guides us to a beautiful listing in East Vancouver that serves as a primary residence and presents some serious investment potential, offering the homeowner the option of renting out both the basement suite and the laneway home.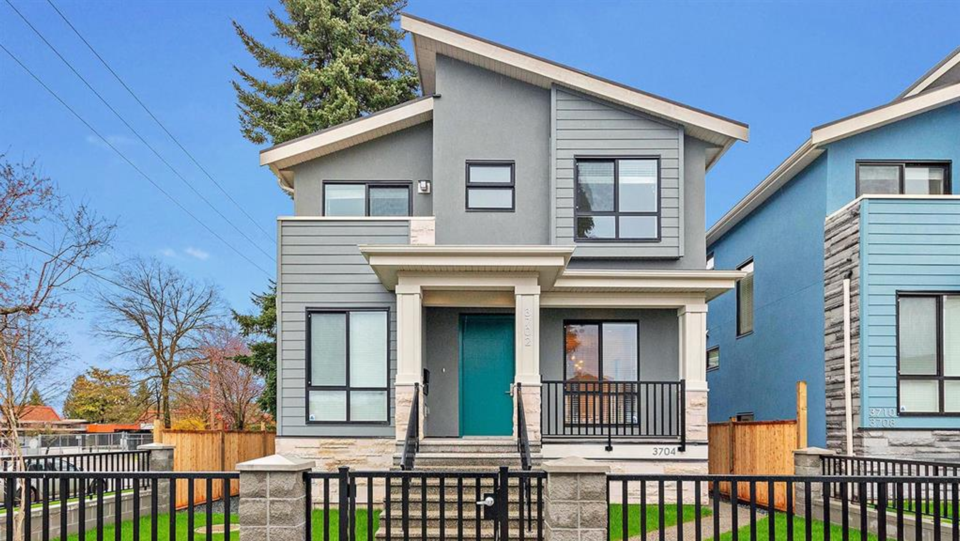 What we'll learn along the way
Reynolds shows us that while being a landlord may not be everyone's cup of tea, it presents an incredible avenue to supplement income while working towards mortgage repayment.
What's more, to maximize the property's appeal and potential resale value, it's crucial to maintain high-quality materials and appliances throughout the home. This attracts potential buyers if you choose to sell your home and enables you to command a higher monthly rental income.
And that's real good advice.
Subscribe to the RealTours newsletter to discover more of Vancouver's most iconic neighbourhoods, agents and stories.