If you're itching to get back on the slopes but are craving something a little different this ski season, then you're in luck, because B.C. has a ton to offer.

Even the most experienced skiers, snowboarders, and aprés enthusiasts still have a ton of exploring left to do in this province of ours. Fortunately, you don't have to travel far to experience something new, as there are a ton of well-loved ski destinations located just a few hours outside of Vancouver.
These drives are easier than ever with Thule, who will keep your gear out of the backseat, and ensure your winter necessities are packed safely and securely as you head to some of the best skiing destinations B.C. has to offer.

Now the fun part; let's get in the snow!
Tyax Mountain Resort
If you're looking to get your adrenaline pumping, look no further than Tyax Resort, which specializes in once-in-a-lifetime heliskiing experiences in the B.C. backcountry. They offer Single Group packages meaning there's only one group per helicopter trip. This allows for less waiting at the end of your run and an easier dismount out of the helicopter – no rushing, and no standing around. Tyax sits just above Tyaughton Lake at 1010 m above sea level, right between the Coastal Mountains and the Fraser Plateau in the Gold Bridge, B.C. (approx 6 hour driving from Vancouver), providing unparalleled peaks and often dry, sunny conditions.
Mount Baldy
Located just 45 minutes outside of Osoyoos, Mount Baldy is one of the interior's best-kept secrets. It has the third-highest elevation in all of B.C. and is known for having champagne powder coating on its runs well into the afternoon. Baldy is a great family-friendly option too, as it has affordable rates and dedicates 75% of its runs to beginner or intermediate-level skiers and snowboarders. Family traveling is a breeze with Thule's easy-to-use Arcos Cargo Box too, now available at the Thule Store at Park Royal. Use all of the generous 14 cubic feet of storage to bring everything you and your family need for your epic winter adventure.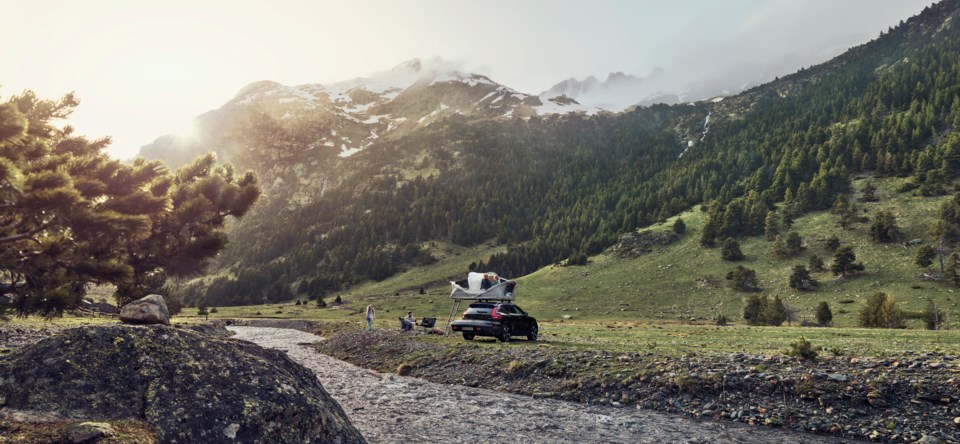 RED Mountain
Despite consistently being named one of the top spots to ski in the province, or even the country, RED Mountain is still able to maintain its quaint, small-town feel. Clocking in as the furthest drive on our list at approximately 7.5 hours outside of Vancouver in Rossland, B.C., the time spent traveling will be well worth it as RED Mountain boasts 3,850 skiable acres and 119 marked runs to explore.
Cypress Mountain
Yes, we locals are very familiar with this tried-and-true West Vancouver mountain, but, have you ever tried Cypress's non-skiing and snowboarding activities? If you're looking for something a little less intense than barrelling downhill on your skis, then, try their snowshoeing, cross-country skiing, or tubing runs. For snowshoeing, consider Cypress's 'Light to the Lodge' experience. It's a 1km trek up to the historic Hollyburn Lodge lit by festive LED twinkle lights. The Thule Store at Park Royal is conveniently located nearby as well, so you can get your winter packing needs sorted before you head up the mountain. Their staff will even assist on-site with service and installation.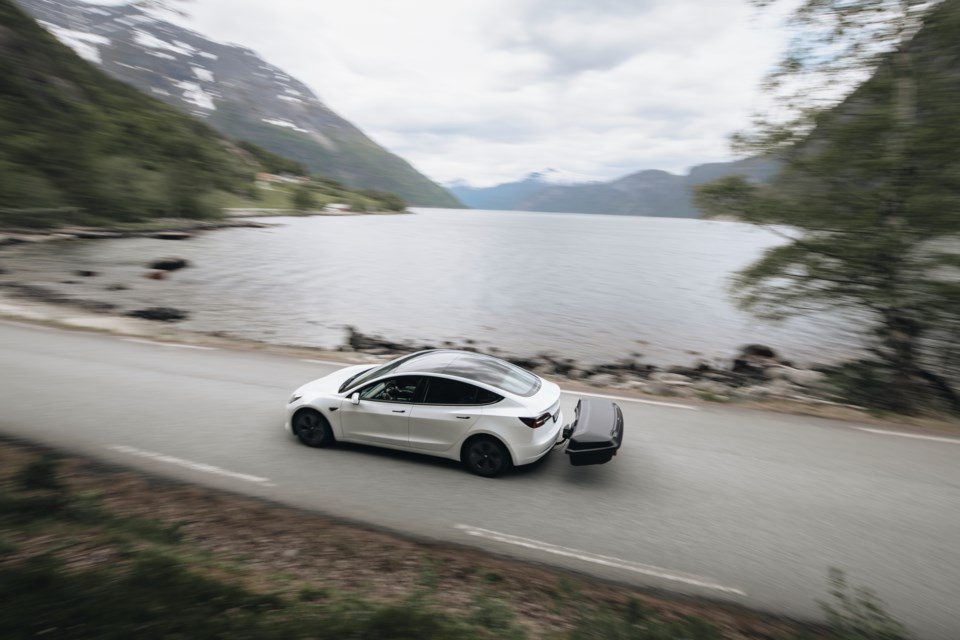 Sasquatch Mountain Resort
Located only 2 hours outside of the city in the Hemlock Valley, Sasquatch Mountain Resort is one of the closest options to Vancouver. It has 205 skiable acres including 2 Progressive Terrain Parks for the trick-loving skier or snowboarder in your group. Every winter, they get an average of 1350 cm of snowfall, so there's always lots of fresh powder to enjoy.
B.C.'s best mountains and hidden gem slopes are just waiting to be explored, and Thule is ready to help you and your gear get there safely and securely. From your favourite bike carriers to rooftop cargo boxes, Thule has been making premium products to support your active lifestyle and kickstart your outdoor adventures since 1942.

Now you can shop all of Thule's products in one place at their newly-opened Thule Store Vancouver at Park Royal Shopping Centre—their first-ever Canadian brand store. Visit Thule Store Vancouver to learn more.