Whether you're looking to celebrate your Mom or celebrate yourself, this Vancouver neighbourhood is the perfect destination for anyone deserving of a little pampering and self-care.
Mom, we love you, but boy you're sure hard to shop for.
Well that might not be the case for everyone, but it can be difficult to find the right way to celebrate someone as special as your mom. With that in mind, we partnered with South Granville to provide you with a mom-centric itinerary that will surely add a special touch to your Mother's Day plans.
FLOWERS
Under the guidance of creative director Suzane Lee, Granville Island Florist has become a go-to spot for luxury flowers in Vancouver. Their new flagship store in South Granville houses their 25 years of experience amongst gorgeous blossoming flowers and botanicals. Queen Bee is another exceptional spot, offering locally sourced flowers  and a unique collection of pottery, crystals and thoughtful artisan gifts.
BRUNCH
This is not your average brunch spot, these are special occasion dishes, fitted for a queen. With a nod to classic European bistros, Stable house Wine Bar & Bistro focuses on seasonal food, paired with an excellent wine list and cocktail menu. Ingredients are sourced from local farmers, making for a menu of clean flavours and decadent accoutrements. We recommend the pasta carbonara with brussel sprouts or challah french toast with fresh berries and chantilly cream. Their wine and cocktail menu is also 9 pages long, ensuring your Mother's Day starts off right.
SELF CARE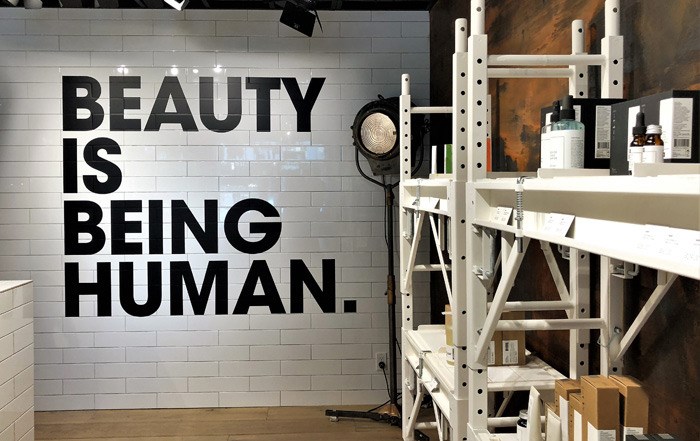 If you're in need of a little "Mom time" then look no further. In addition to being home to a variety of wellness stores, complete with every ointment, massage oil and spa service you could imagine, South Granville is also home to Miraj, Canada's first Hammam Spa. A place of cleansing and healing for both body and soul, Hammam spas practice traditional Middle Eastern treatments and offer ornate steam rooms that aim to rejuvenate and recharge.
If spas aren't your thing, South Granville is also a hotbed for beauty products and services. This neighbourhood is the perfect place to get esthetic services, blow outs or simply shop for beauty products to use at home (Deciem, Aveda, L'Occitane). Afterall Mom's should get pampered every day, not just once in May.
SHOPPING
If you didn't show up to brunch with a gift (shame! - just kidding), we recommend taking your Mom (or yourself) out for a bit of a shopping spree. South Granville is home to a ton of well known name brands as well as local luxury brands, offering a one-of-kind shopping experience unlike anywhere else in the city. For those craving luxury fashion labels, be sure to check out WANT Apothecary, which carries incredible handbags, perfume, fashion and accessories. Eileen Fisher focuses beautifully simple clothing designed to move with real life. It's timeless, comfortable and effortlessly chic.
South Granville is also home to well known brands like Anthropologie, William Sonoma and Le Creuset, making it a fantastic neighbourhood for window shopping, shopping sprees or Mother's Day Gifts. Check out local favourite, Turnabout, luxury consignment shop, where you can buy your dream outfit at a fraction of the price. You can view all of the neighbourhood's retail stores HERE.
DINNER
Mother's Day dinner should obviously be a treat, but not just any "nice" restaurant will do. Try to find an option that offers each diner (especially Mom) something they wouldn't normally get at home. This year, we recommend fresh handmade pasta from Fiore Restaurant. Chef Carlos Rodriguez marries the amazing flavors of locally grown ingredients with traditional and non-traditional antipasti, hand-crafted pastas, roman style pizzas and an always evolving wine list that will guarantee your Mother's Day celebration feels as special as the guest of honour.
Other popular restaurants include Vij's Rangoli, Jamjar Folk Lebanese, West Restaurant, The Rise Eatery, Cheesecake Etc., Ouisi Bistro, Heirloom Vegetarian, Stable House Bistro, Bin 4 Burger Lounge, Caffe Barney, The Marquis Grill, and Kyo Korean BBQ House.
DESSERT
With a fantastic food scene peppering the entire south end of Granville Street, it makes sense that you'll also find some great cocktails along the way. With many options to choose from, a day of eating, shopping and relaxing might best be topped off with a visit to Heirloom. While their focus is elevated plant-based dining, their cocktail menu is outstanding. With an ever evolving menu of vegan drinks, this is the perfect spot for some light sweets and boozy treats. If you're looking to take some sweets home, stop over at Small Victory for a wide selection of baked goods, sweets and whole cakes.
There's so much to see and do on South Granville! For more Mother's Day activities, visit southgranville.org